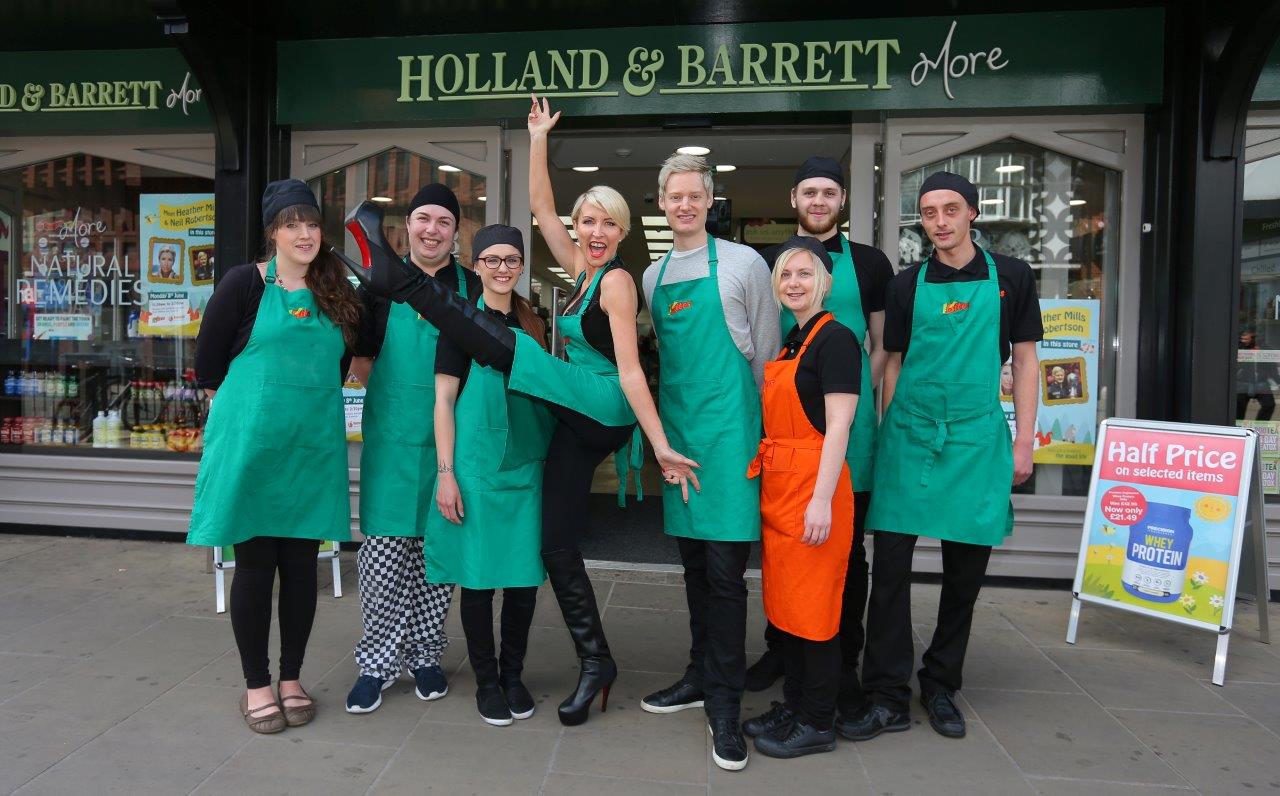 Heather Mills officially opened the VBites vegan café concession in Holland & Barrett's (H&B) new More store in Chester yesterday (9 June).
Fellow vegan and former snooker world champion Neil Robertson, aka the 'Thunder from Down Under', was also at the store to meet the public and talk about the benefits of a vegan diet as well as helping Mills hand out samples.
Mills took the opportunity to announce plans to open more of her VBites café outlets around the country in partnership with H&B. The Chester concession is the chain's third outlet after a test kitchen in New York and café in Brighton.
On the day, customers were invited to take part in a raffle to win prizes including a free hamper of VBites food and a pair of tickets to an upcoming snooker tournament. Shoppers could also receive a signed copy of Heather's recipe book Lovebites in exchange for a donation to the Capricorn Animal Rescue Centre.
Commenting on the partnership, Mills said: "The VBites range has been developed to be enjoyed by people across a whole spectrum of different diets, and proves that vegan food is not limited in taste or variety. Our partnership with Holland & Barrett shows how committed we are to introducing this exciting new range to the high street and I look forward to sharing our wonderful food in more high streets soon."
Added H&B International's chief executive, Peter Aldis: "We are delighted to support the VBites range and are fully behind Heather's aim to bring innovative vegan food to a wider audience, which appeals to the whole family. The synergy between Holland & Barrett and VBites made it a natural decision to place concessions in-store and we are excited about the future roll out."