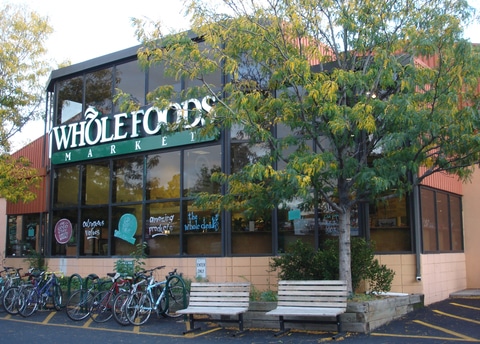 Whole Foods Market is switching its focus in the UK to smaller stores, reports The Grocer.
Whole Foods founder and co-CEO John Mackey told the food industry weekly that the US-based retailer would target stores as small as 15,000sq ft, commenting that the "market isn't right" for the 40,000sq ft stores that perform well in America.
Mackey made the comments after a recent talk at Oxford University about his book Conscious Capitalism. He also noted that the UK was "not in the same place as the US in terms of foodie culture". And he said that Whole Foods had struggled to get brand buy-in from established natural and organic consumers. He told The Grocer: "Our UK shoppers are either from the US, or they are young people. We're not getting middle-aged adults that grew up in the UK."
Mackey insisted that Whole Foods was in the UK for the long haul and would stay patient "while consciousness evolves".
Picture: One of Whole Foods Market's small format stores in the US