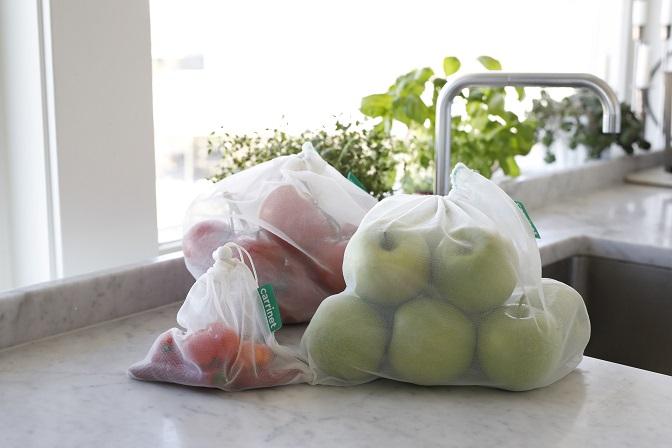 Single-use plastic bags are amongst the biggest contributors to our plastic filled oceans, but with Carrinet Veggio consumers can ditch the small plastics bags often used for fruit and veg.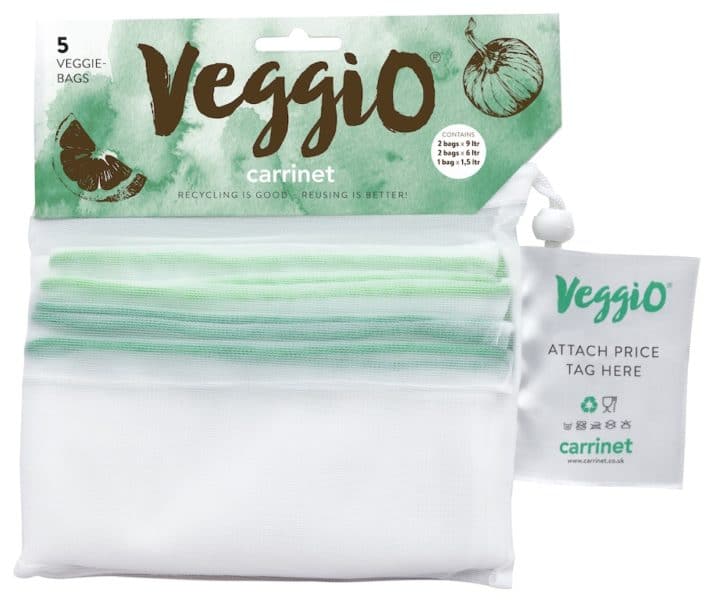 The Swedish innovation has, says the brand, disrupted the way consumers buy and carry home their groceries in Scandinavia, and has now launched in the UK to do the same here.
Carrinet Veggio is a set of five reusable polyester drawstrings net bags available in three different sizes and designed to replace plastic fruit and veg bags in supermarkets and grocers.
Made from food-grade, BPA-free polyester they are completely safe for storing produce in pantries or the fridge. Consumers can even rinse produce straight through the bags. Helping fresh produce to breath and stay fresher for longer, Carrinet Veggio bags are machine washable, easy to dry, and don't attract mould or bacteria.
No bleach or colour is used in production, so Carrinet Veggio bags are fully recyclable too.