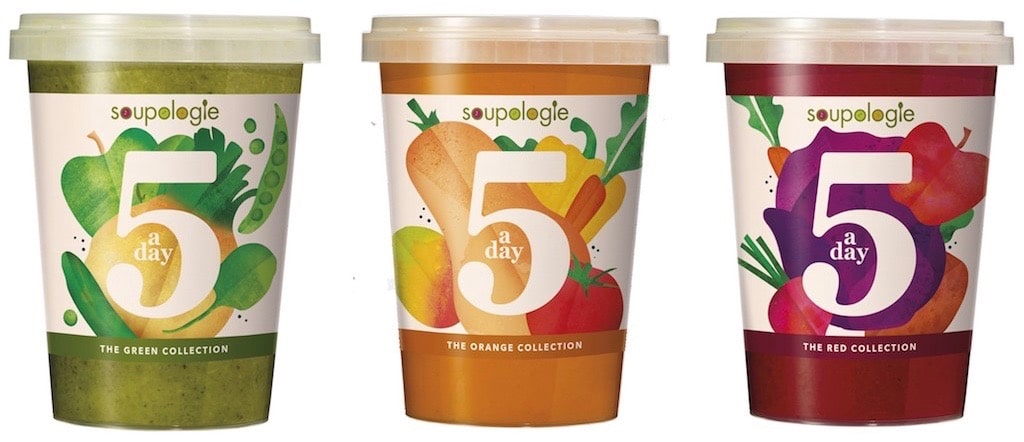 UK superfood soup brand Soupologie has added two fresh innovations to its offer: Viva La Vinegar Drinking Vinegars and Five-a-Day Soups.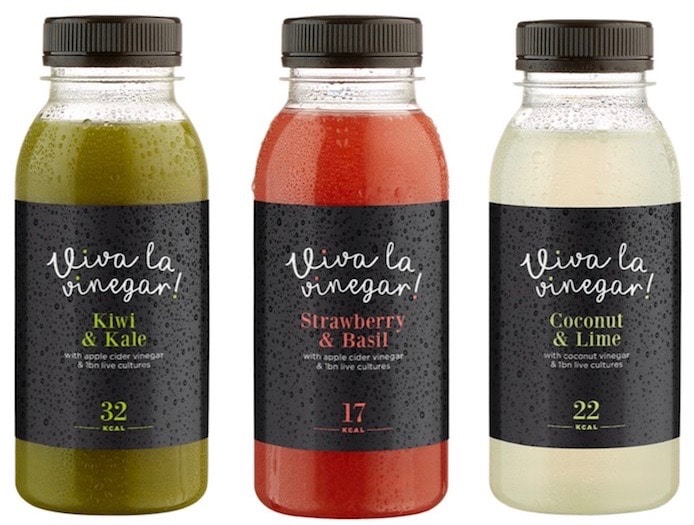 Viva La Vinegar Drinking Vinegars are a low-calorie, low-sugar alternative to juices and smoothies. The Apple Cider Vinegar and Coconut Vinegars within the range are organic, raw and unfiltered, meaning they contain the all-important 'mother', the cloudy part which is naturally full of enzymes, vital nutrients and friendly bacteria. They come in 250ml bottles and are available in three flavours: Kale and Kiwi; Strawberry, Basil & Black Pepper; and Coconut Water and Lime.
Soupologie's trio of Five-a-Day fresh soups have been created to offer consumers a convenient and healthy way to meet the suggested guideline of five portions of fruit and vegetables per day. The ingredients have been chosen to maximize nutritional impact and immune-boosting properties, without compromising on flavour, says the brand.
The antioxidant-rich soups come in 600g pots in a choice of three flavours: The Green Collection, with peas, broccoli, apples, spinach and celeriac; The Orange Collection, with butternut squash, yellow peppers, carrots, tomato and mango; and The Red Collection, with red cabbage, apples, sweet potato, carrot and beetroot.
"We're thrilled to be leading the way with the first range of chilled drinking vinegars in the UK, which can be consumed on a daily basis, between meals or just after a meal to aid digestion," says Amanda Argent, Soupologie co-founder. Our innovative Five-a-Day Soups are also a UK first, offering a deliciously healthy, quick, convenient and nutritious meal option for those with busy lifestyles, and providing the large amount of adults who don't currently meet the recommended target of five portions of fruit and vegetables a day with a simple solution."