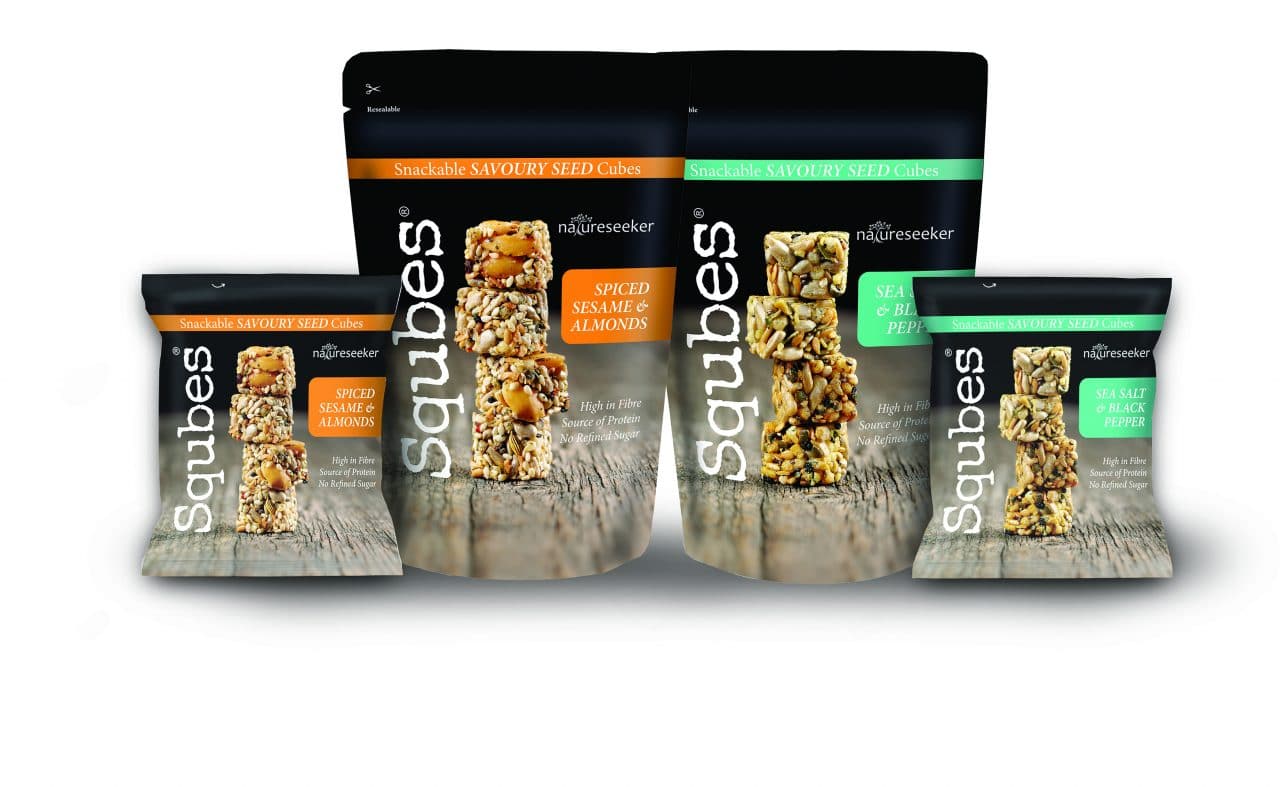 Virginia Health Foods has introduced bite-size savoury seed cubes called Squbes to offer consumers a natural, healthy mess-free snack.
The Squbes contain no refined sugar and are wheat-free; they are high in fibre and a good source of protein and magnesium and healthy fats.
Squbes are available in 100g resealable packs or 30g sachets and come in two varieties: Spiced Sesame & Almond combining sunflower seeds, sesame seeds, linseeds, chia seeds, nigella seeds and almonds; and Sea Salt & Black Pepper features sunflower seeds, pumpkin seeds, linseeds, chia seeds and nigella seeds. Both varieties contain 167 per 30g packet.
"With the current trends for health and wellness, consumers are looking for alternative snacking options that meet their needs for a wholesome but delicious treat," says Helen O Dowd, founding director of Virginia Health Foods. "As a result, the category is growing at 13% year-on-year, making this the perfect time for the new Squbes brand to launch. Squbes is a nutritious savoury concept packaged in handy resalable bags so we are confident this range will be a success for our retailers."