Natural Products News shines a spotlight on a handful of the latest launches, campaigns, award wins and more from natural and organic brands and businesses.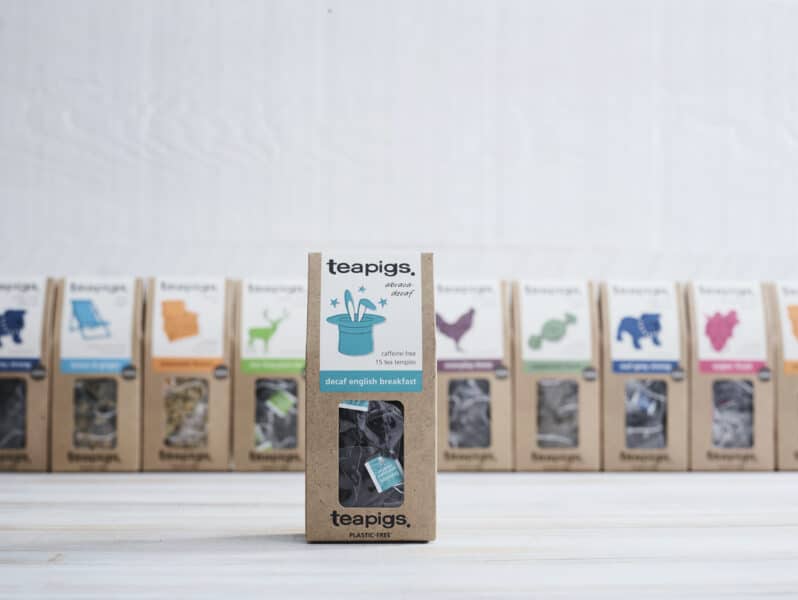 Teapigs has unveiled its first ever decaf tea, housed in 100% plant-based packaging. "The decaffeination process can be quite harsh which often leaves you with a sad and tasteless tea," says teapigs co-founder Louise Cheadle. "Our decaf uses the C02 method which is a lot more gentle on the leaves and gives you a stronger, better tasting brew. We know that some of our stockists are still serving a bog standard decaf in a paper teabag next to our premium teapigs teas and herbals … Now people can complete their tea menu with a delicious decaf that has all the taste but none of the caffeine." With every pack of teapigs Decaf English Breakfast Tea sold a donation is made to the brand's ethical scheme which supports vulnerable young people in Rwanda.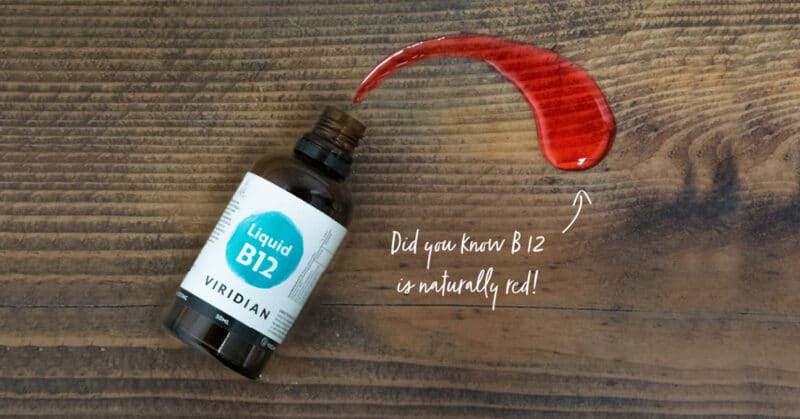 New from Viridian Nutrition is Liquid B12, a vegan formulation made using a natural fermentation process and including both methyl and adenosylcobalamin. These two different forms are used at varying stages of metabolism and required for different processes in the body. Formulated in a base of glycerine (sourced from coconuts) for easy absorption and with natural orange oil, the naturally red liquid contains 100% natural ingredients. Viridian's Aimee Benbow comments: "Vitamin B12 is crucial for many vital bodily functions and benefits all ages … so it's important to maintain an optimal level status of vitamin B12 via the diet or as supplements. Providing a new liquid format of B12 alongside our capsules, gives people a great tasting option. Additionally, this can be taken sublingually under the tongue for those who prefer to supplement with B12 in this method."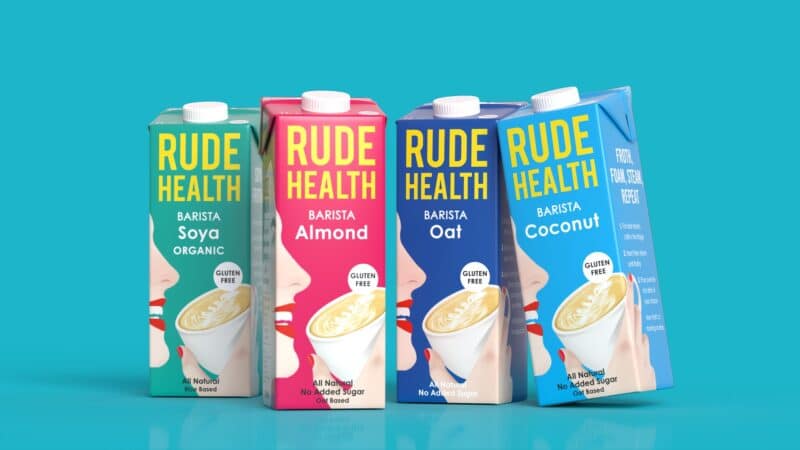 Rude Health has launched its Barista Coconut, alongside its new and improved gluten-free Barista range. The Barista range comprises four, naturally frothable SKUs – Barista Oat, Barista Almond, Barista Soya and Barista Coconut – all with improved taste, creaminess, functionality and a lower RRP. "A quarter of brits now have a high quality at home coffee machine and our new Barista range allows shoppers to replicate their out of home coffee experience at home," comments Bertel Haugen, Rude Health's head of innovation. "Not only have we improved functionality, creaminess and taste, we've also adopted our usual no compromise approach to ingredient quality and sourcing. All four new drinks are made with only natural ingredients, nothing artificial and we've used sustainably sourced ingredients including non-GMO European soya beans and Mediterranean almonds."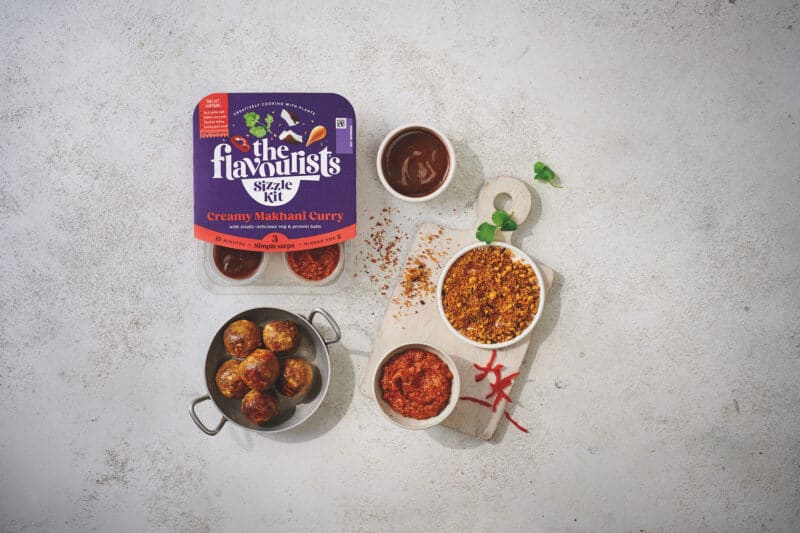 Plant-based meal kit brand The Flavourists is launching this month with two ranges: Sizzle Kits including Creamy Makhani Style Curry and Yellow Thai Style Curry; and Sizzle & Stir including Sticky Teriyaki and Herby Green Pesto. Kyrsten Halley, co-creator of The Flavourists, comments: "Seeing that the top two emerging plant-based food trends were meal kits and new flavours, combined with our previous insight which identified that many meat-reducers are real foodies, led us to develop our range of semi-scratch kits which offer flavour exploration through creative cooking and ease. Our plan was always to create a plant-based brand, but when we started to dive into the figures and consumer conversations within this sector, it was so clear that it wasn't just vegans asking for great tasting plant-based dishes, it was everyone." The meals for two are ready in under 15 minutes.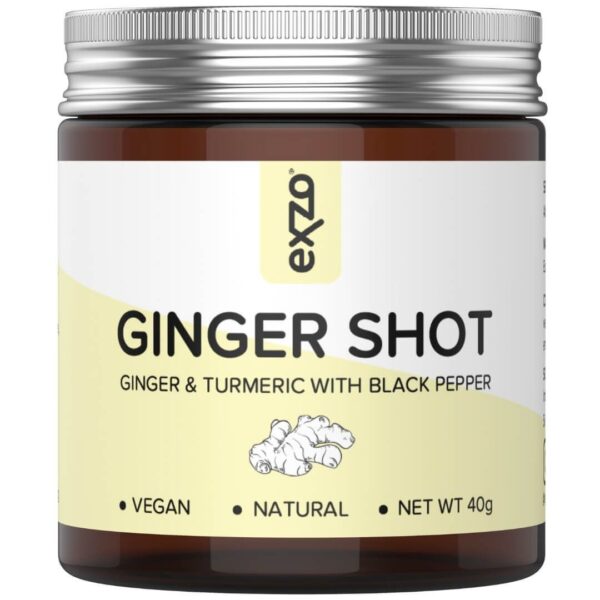 UK-based health and wellness company Exzo – which specializes in organic superfoods – has launched its new immunity-boosting Ginger Shot, designed to provide all the benefits of ginger shots, but without the mess. Presented in powder form, the brand says the product is also affordable compared with 'standard daily ginger shots'. The shots also contain other anti-inflammatory ingredients including turmeric root and black pepper for increased absorption and bioavailability. Commenting on the launch, Exzo founder Kenny Reid says: "Even though fresh is best, we've put together a great little sustainably made product that saves you time, mess and money, and contains an incredible mix of immunity-boosting superfood ingredients naturally high in vitamins and minerals, such as vitamin C and zinc, that is quick and easy to make and take on the go."