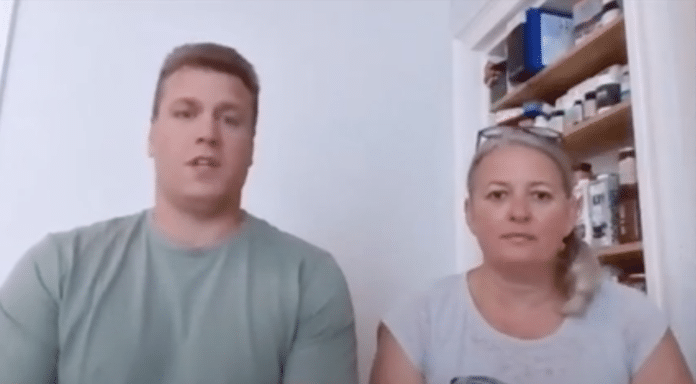 In an interview with Jim Manson, editor of Natural Newsdesk, the new co-chairs of the National Association of Health Stores (NAHS) have spoken of their aim to make NAHS membership a 'no brainer' for health stores and dissolve any barriers that might be holding stores back from joining.
Len Glenville and Melanie Beard – co-owners of the Best Health Food Shop chain – took over as chair and deputy chair of the NAHS from Gary Trickett, who retired from the role in July after six years.
In the interview Glenville tells Manson the split of duties will play to their natural strengths: "We have very different skill sets – complementary, but they're two ends of the spectrum. I'm very a business strategy, forward thinking, overview kind of person. Mel's day-to-day, knows all the products, knows the people in the industry. Combine them together, you get both sides of the coin. We're hoping that we can … add a bit of strategy from my side and knowledge from Mel's side."
"It was natural progression that we would both be part of the chair role and do it together," adds Beard. "It works well in our business so why not extend it into something else and hopefully do something good there too? We're the type of people who like to jump in and take things on. It's something that's really close to our hearts. We've spent the last two years on the committee and we've met such great people – and see what great work the NAHS is driving towards. Hopefully we can organize our time around it and make sure we give it the time it deserves."
"We've got some very big shoes to fill … but hopefully we will do it justice," says Glenville.
The pair explain that support and being part of 'a community of likeminded retailers' was what attracted them to become NAHS members themselves, along with the benefits of the association's affiliation with Bira and the appeal of having 'someone at your fingertips' to answer questions and offer advice.
We want to … streamline things and bring it up to the modern age
"Being part of an association provides you with that environment … where you can come together, share ideas, strengthen ties and collaborate," says Beard. "We made a lot of connections through the NAHS. All the support, especially in the last 18 months during the pandemic … the NAHS shared all of the Government guidelines as things were changing, so you could keep up with those sorts of things. You just didn't have time in all the frenzy to sit and pore through websites to try and work out what you should be doing next."
Their ambitions as co-chairs reach far beyond simply increasing membership numbers, although that is part of their ten-point manifesto. Glenville says they aim to increase the network through 'enhanced marketing, advertising [and] better branding'.
"There are quite a few stores that aren't members. I think it's a shame that they're missing out on the benefits. As a big, collaborative whole I think we can achieve a lot more. We want to make better use of the available technology … modernize the systems so people can sign up online; try and streamline things and bring it up to the modern age; increase the patrons, associates and supporters – find more likeminded brands who will support the NAHS and can offer discounts to our members. We also want to work on building the reputation of the NAHS by working closely with Bira and other associations – we're going to look for other ones we can partner with to bring more to our members," says Glenville.
Why is there a barrier to them becoming a member of their association?
"We were looking to provide the NAHS with a clear message so that it was easy to go out to health store owners and get them on board – clarity around what the NAHS offers and why every health store should be a member. Making it bigger and better! It's important that there's no barriers to anybody becoming a member – that's it's the easiest, simplest thing to do – just clicking a button and you're a member. But the only way we're going to find out what people want is by asking those questions, finding out what would make them join," adds Beard.
At present, explains Glenville, the co-chairs are in the process of defining what constitutes a health store, with a view to addressing the criteria for membership. "From the feedback we've had over the years, online-only retailers are having a detrimental effect on the [physical] stores so we feel we have to put our effort in more to supporting actual bricks and mortar stores and doing what we can to save the high street."
"We also feel really strongly about protecting the existing members of the NAHS as a priority. At this current time, with the surge of online retailing brought on by the pandemic, it's really important for us to focus on the high street retailer – although there are plenty that also do have an e-commerce website and that's absolutely fine. I think every store should have some sort of online presence," says Beard.
Beard concludes that she hopes NAHS membership will become 'a no-brainer for every health food store'. "Why is there a barrier to them becoming a member of their association?"
Watch the full interview here.
Image credit: Natural Newsdesk