The first week of December will see the opening of The Organic Pharmacy's new concept store in Marylebone, which the retailer says is the first of an international chain of concept stores 'platforming an experiential retail model that integrates discovery with service in a vibrant, modern space'.
Located on Marylebone High Street, this will be the fourth standalone branch in the city and offers a range of innovative and interactive guest experiences within a design that is 'fun and sleek' with a palette of white accented with The Organic Pharmacy's signature colours.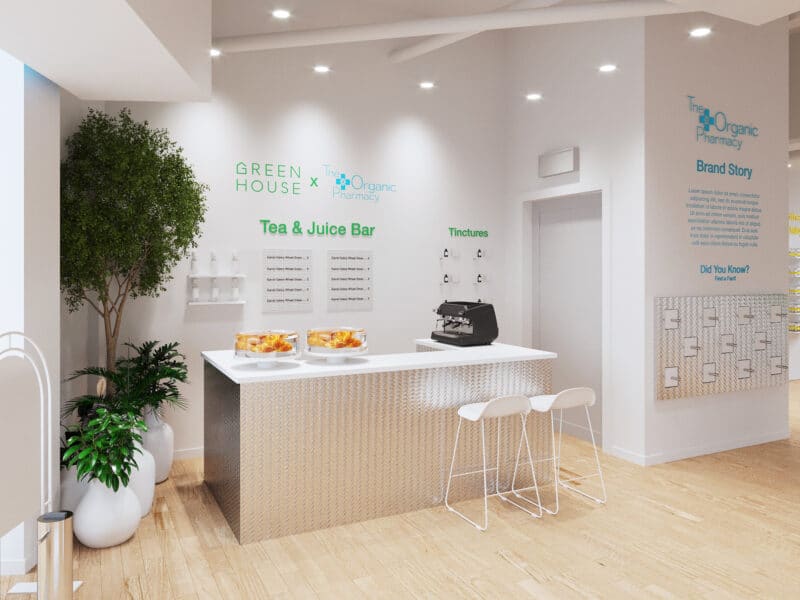 On entry customers will find a relaxing Juice Bar area for socializing and refuelling, with a menu offering teas and freshly made juices to enjoy as they journey through the store, and there is a Water Station where they can hydrate, refilling their own bottles with tap water or using branded Chilly's bottles.
Described as the greenest in London, the Hand Wash Station is marked by a tree in the centre of the store where guests can also relax on the circular bench and pull on the hanging mirrors to test products on their skin. There is also a Refill Station, offering a fun and interactive way to restock and refill their products to save on packaging.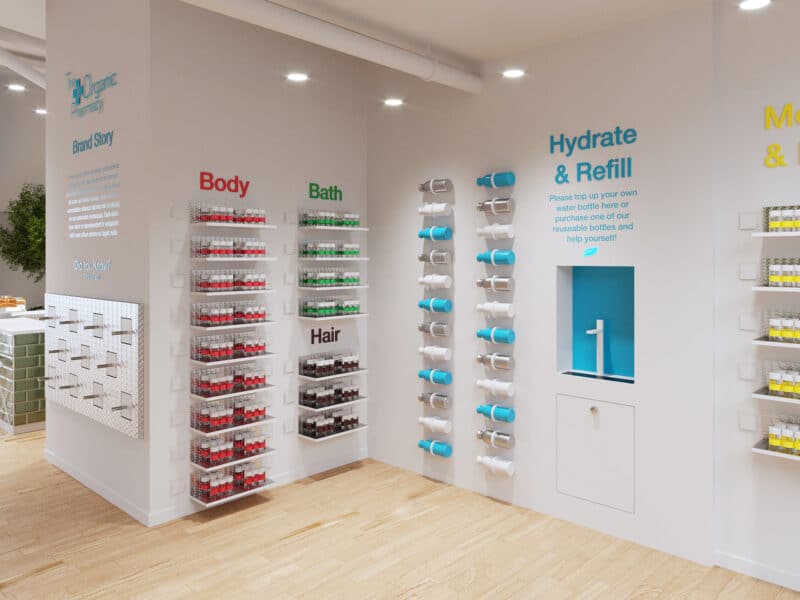 As well as a Facial Station which offers a fast facial, there is a Make-up Station, a relaxing, calm space for guests to try The Organic Pharmacy make-up, perhaps after a visit to the Consultation Pod – a semi-private area for people to chat and feel comfortable during consultations, research with iPads or scan QR codes and unlock exclusive brand content.
In this store we take the customer through a journey
For those visitors who bring along a furry friend, the Dog Area comes complete with an organic dog biscuit dispenser and water bowl, dog owners can also customize the space with their dog's name for an Insta moment.
And the final flourish on the ground floor is the Florist, offering bouquets which the retailer says aims to lure visitors 'with the aroma and colour splash of ever changing seasonal blooms'.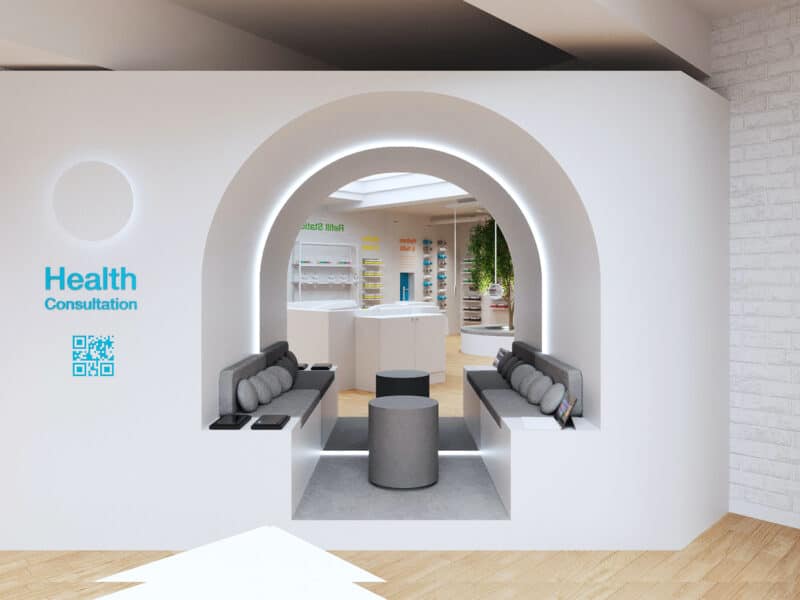 On the lower ground floor, The Organic Pharmacy's spa services will take place in secluded treatment rooms, and there is also an open space dedicated to larger scale events and yoga practice.
"I've always felt that visiting The Organic Pharmacy should be an experience that makes people feel really good," explains brand founder, Margo Marrone. "The new store allows me to fulfil a lifelong ambition for The Organic Pharmacy where the customer feels good as soon as they walk into the store and are able to spend time restoring their mind and body before they leave.
"In this store we take the customer through a journey; we have a juice/tea bar with healthy treats, a florist where you can enjoy the beauty of nature, a play station where we can help the client touch and feel in comfort and journey through their quest for health with our health pod and homeopath, and of course the chair facials where they can experience state of the art facials and be pampered within the hour. To emerge stress-free and rejuvenated."