Sports nutrition, supplements and wellbeing brand Bio-Synergy has launched what it says is the UK's first-to-market protein shake vending machine, showcasing the future of on-the-go protein for retail.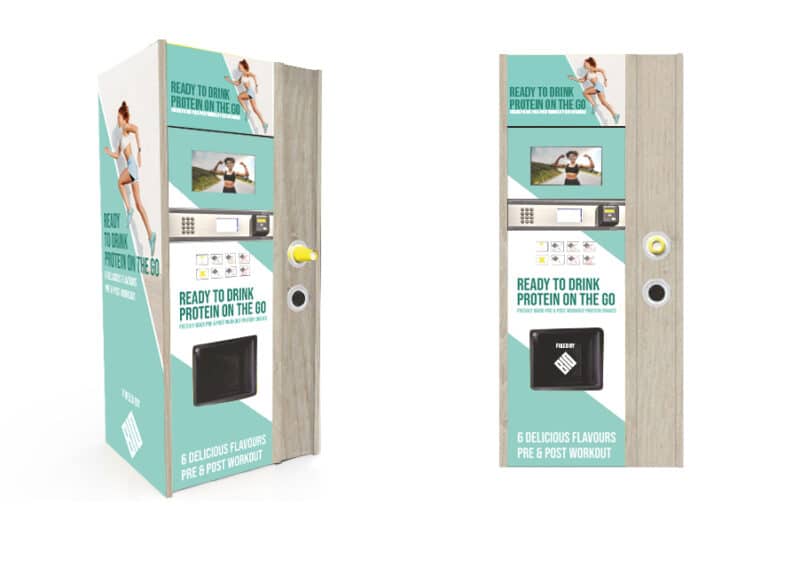 Initially launching in Boots Health & Wellness Store in Manchester, the vending machine aims to cater to consumer demand for healthier, nutritionally sound, functional on-the-go drinks and delivers a range of freshly made protein-rich shakes for on-the-go consumption.
Consumers can take their own reusable cup or use one of the fully recyclable takeaway cups from the machine and fill up with a choice of six flavours, both dairy and plant-based: Strawberry, Vanilla & Chocolate, incorporating the brand's Whey Hey Protein; and Berry, Chocolate & Peanut, using Raw Vegan Protein.
"We are incredibly excited to be the first sports nutrition brand to bring on-the-go protein shakes to the retail space," says brand founder and nutritionist, Daniel Herman. "Since starting Bio-Synergy over 20 years ago, there has been a definite shift in the type of consumer interested in sports nutrition. Traditionally seen as a space for gym goers, athletes and sports people, it's amazing the varied customers we get now, who are choosing to enhance their wellbeing and fitness through sports nutrition and supplementation.
"We're absolutely delighted to be able to offer a high-quality, nutritionally sound protein shake, that can be enjoyed on-the-go and fit in with a busy lifestyle. With consumer demand at an all-time high, our goal is to have a protein shake vending machine next to every coffee and hot drinks machine. Let the sports nutrition revolution begin!"
Bio-Synergy Protein Shake Vending Machines – which the company plans to roll out nationwide in retail, forecourts and gyms – have a 10″ smart screen, customizable wraps and take contactless payments. They use 1kg protein pouches with a two-year shelf life and the brand says the machines save water, produce more drinks per kilogram and reduce waste compared with traditional RTD beverage packages.