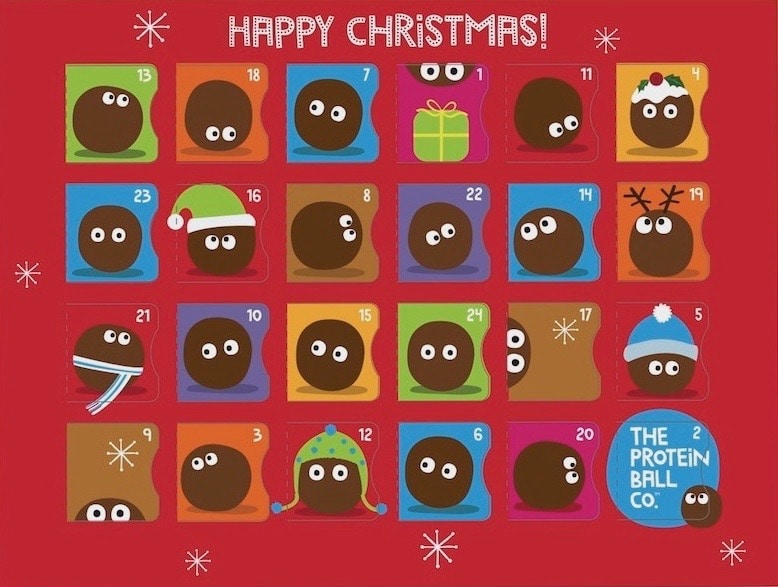 The Protein Ball Co has launched a bright and vibrant advent calendar aimed at fitness-loving healthy eaters.
The Protein Ball Co Advent Calendar 2018 contains a 100% natural protein ball behind each door, with flavours including Peanut Butter + Jam, Raspberry Brownie, Lemon + Pistachio and Goji + Coconut, Peanut Butter, Cacao + Orange, Coconut + Macadamia and Cherry Bakewell.
"Advent calendars shouldn't just be about chocolate," says founder Matt Hunt. "For those following a healthy eating plan our protein ball-packed advent calendar is the perfect choice. It provides that delicious morning treat with none of the guilt! Last year's advent calendar was incredibly popular so we're sure health and fitness fans will be clamouring to get their hands on this one."
The Protein Ball Co produces its protein balls using clean proteins such as pea, brown rice, egg white and whey. Four flavours in the range are suitable for vegans and they are all vegetarian-friendly and gluten- and wheat free. They also contain no soya, GMOs or added sugars.