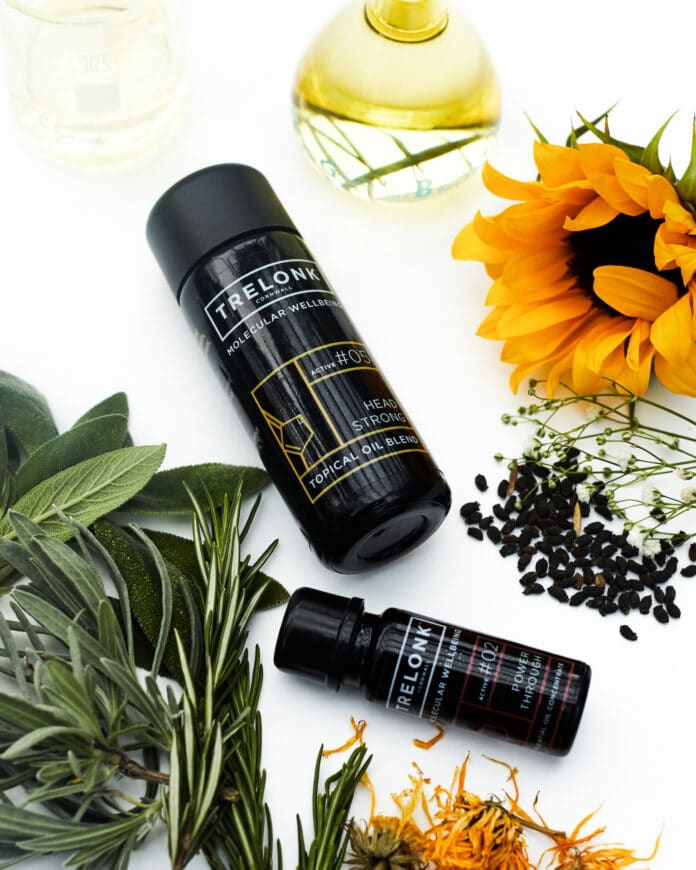 Following the successful introduction to the direct consumer market, Trelonk Wellbeing's innovative collection of essential oil formulas is now available to the retail market.
The Trelonk Wellbeing collection comprises nine massage and inhalation formulations created to relieve issues associated with pain, the mind and sleep using essential oils and extracts including petitgrain, lavender, vetiver, ylang ylang, rosemary and turmeric:
The Power Through trio targets aches and pains with three variants: #01 for muscles and soft tissue; #02 for bones and joints; and #03 for acute and chronic pain.
The Head Strong collection supports the mind and mood enhancement with #04 to balance and uplift mood; #05 to boost concentration and focus; and #06 to increase confidence and positivity
Three Lights Out formulas deal with sleep disturbances: #07 helps with overthinking and restlessness; #08 promotes a deep sense of letting go; and #09 soothes dietary-induced sleep issues.
"At Trelonk Wellbeing we have created an advanced range of active products utilizing the therapeutic power of nature to tackle three important issues: pain, mental health and sleep," explains Kim Lahiri, the brand's director of innovation and commerce. "These common ailments can be interlinked, and by understanding the triggers for these conditions, we created evidence-based formulations using the best nature gave us through essential oils, CO2 extracts, active plant molecules, and compounds; using the isolates to maximize the effects of our products."
To support retailers, brand guidance, product resources, sales support, delivery protocols and training events are available in addition to access to the Trelonk team of wellbeing experts.