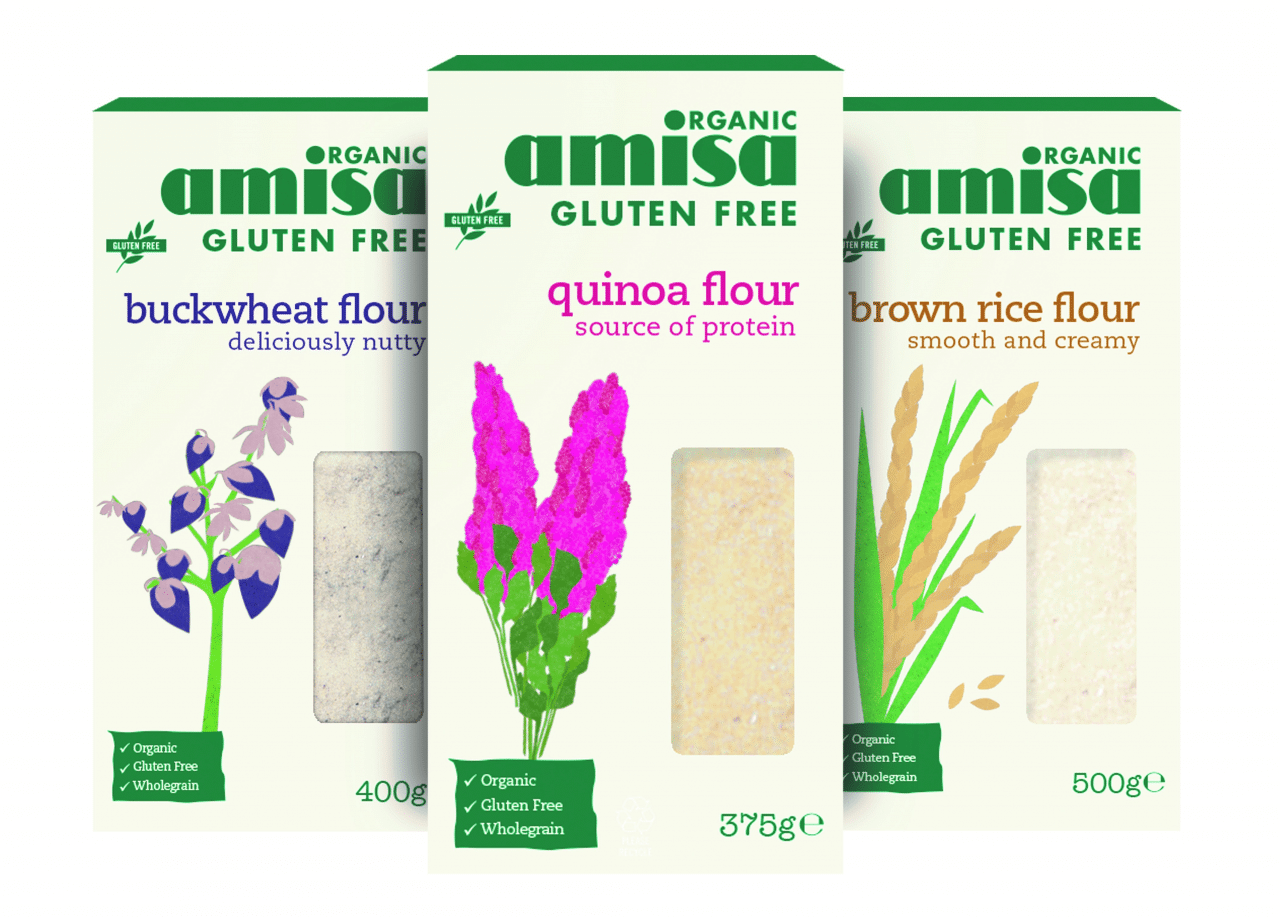 Windmill Organics has added several products across its brands, including an organic sauerkraut and buckwheat spaghetti.
The Amisa organic and gluten-free range sees the addition of a three new flours: Buckwheat Flour, with a nutty taste ideal for pancakes and banana bread; Quinoa Flour, a complete protein containing all the essential amino acids; and Brown Rice Flour, a versatile flour with a smooth and creamy flavour.
Amisa has also created a Buckwheat Spaghetti. Gluten- and wheat-free, it is produced from 100% buckwheat flour and is ready in eight minutes. Perfect for those with coeliac disease, gluten sensitivities and those avoiding grains.
Joining the Profusion wholefoods range is Organic Raw Sauerkraut, a raw, unpasteurized fresh sauerkraut made with white cabbage and sea salt. It contains live lacto bacteria, known to support the digestive system and boost immunity. The mild flavoured sauerkraut is fermented over several weeks for a refreshing taste and can be used as a side dish, stirred into salads or as a topping on sandwiches or burgers.