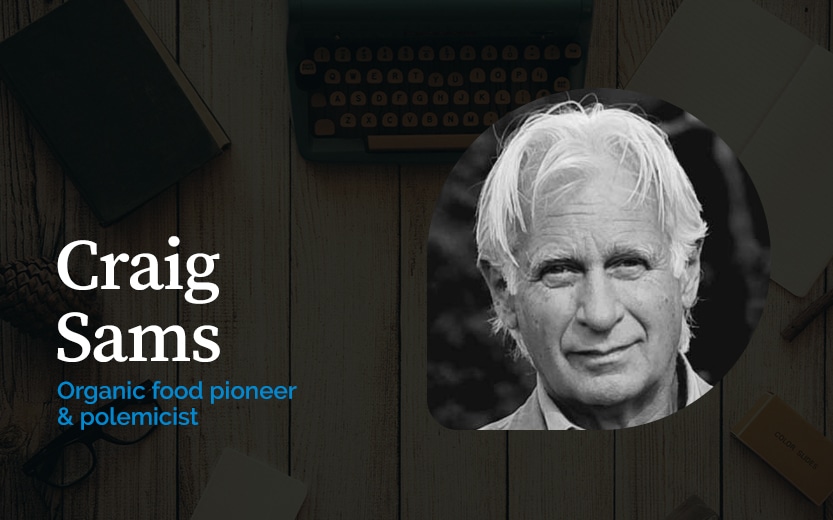 Craig Sams imagines the health farms of the future where 'super healthy' humans are raised.
Until just over a decade ago the missus and I would go to Shrubland Hall Health Clinic up in Suffolk, where we'd enjoy vegetarian food, bracing country walks, massage, pilates and other healthful activities and return refreshed and invigorated. They closed in 2006 and more recently we go to Amchara in Somerset, which offers a vegetable juice fast, yoga, massage and colonics. Amchara are big on probiotics, which you have, with psyllium, with every liquid 'meal.' Their therapy is designed to break your bad dietary habits and restore your gut flora. But is this enough? What if your gut flora are too degraded to be restored? What if candida or other 'bad bugs' are in control? What if the 'good bugs' have been wiped out and can't re-establish?
The average kid has 17 courses of antibiotics before they reach maturity. Doctors carelessly prescribe them to adults too for minor problems like runny noses or tummyache, problems that could be cured by a day or two of bed rest or fasting. Antibiotics destroy your gut flora. So do steroids, some vaccines, stress, alcohol and low fibre diet. The resulting gut dysbiosis is associated with colitis, IBS, multiple sclerosis,autism,anorexia, depression, OCD, migraines and Parkinson's disease.
A particular dangerous side effect of taking antibiotics is Clostridium difficile. It's a disease that was practically unknown until the advent of antibiotics. Now 30,000 Americans a year die from it and about 5000 in the UK. Clostridium takes over your gut flora after the 10,000 different bacteria, fungi and archaea in your gut are wiped out by a dose of antibiotics. Some of the good bugs survive, mainly by hiding in your appendix until the antibiotics are stopped. Then they can try to combat the Clostridium. If they fail the triumphant Clostridium leads to diarrhea, abdominal pain and in about 6% of cases, death. The conventional cure is more and stronger antibiotics. This works in about 25% of the cases but has a 50% relapse rate. There is another cure that has a 90% success rate, though. That's faecal transplantation, also known as stool transplantation. It works for colitis, IBS, candida and other gut diseases, not just Clostridium. Only one hospital in Britain offers it as it's a bit complicated. First you have to find a 'donor.' This is a person who has a completely healthy gut flora with no traces of infectious diseases such as AIDS or malaria. These aren't easy to find. What's more, faecal transplantation is a messier business than popping pills. A typical treatment programme would require 10 days of daily transplantation. But when it is done properly it can prevent a lifetime of misery and pain.
What about other person-to-person transfers from the healthy to the unwell? At the Society for Neuroscience convention in November 2016 researchers reported on trials that show an injection of blood from a young healthy person can reverse Alzheimer's and senile dementia, improve cognition and strengthen the heart and liver.
"Could the health farms of the future be real farms? Farms where the farmer is raising healthy humans? What a lovely way to make a living if you're the one being farmed"
Could the health farms of the future be real farms? Farms where the farmer is raising healthy humans? What a lovely way to make a living if you're the one being farmed. All you have to do is live in a stress-free and happy environment, eat a balanced diet of organic food, avoid antibiotics, alcohol and risky sex and earn your living by providing a 'donation' 2 or 3 times a day. Sure beats mining coal or driving a mini cab.
Imagine: "Welcome to Poucura Health Clinic, Mrs. Jones. We have diagnosed your problem and advise that your donor is Marlene, an extremely fit young woman who has a 100% success rate in curing Clostridium difficile in her donatees. You will stay with us for 10 days and have 2 treatments a day. If you are having forgetfulness issues (we note that you are in your mid 60s and missed an earlier appointment) we can also provide you with a memory-enhancing transfusion from Arthur, whose IQ of 155 reflects his mental acuity. Your diet during your stay will include high-fibre foods, probiotics and inulin to help accelerate the repopulation of your gut with immune-boosting flora."
Exchanging bodily fluids has been a big no-no and the years of AIDS have made everyone even more cautious. But the war against diseases of modern diet is being lost and doctors are running out of weapons. Hippocrates, the father of medicine, said "all disease begins in the gut, " adding "let food be your medicine and your medicine be your food." To fast track this we can pay people to be really healthy and then let their bodily fluids and solids be our medicine, along with food. Cures like this only last if they are followed by lifestyle changes. But it's a lot easier to change your lifestyle when the gut flora that are telling your brain what to eat are the good ones that are always urging healthy choices.