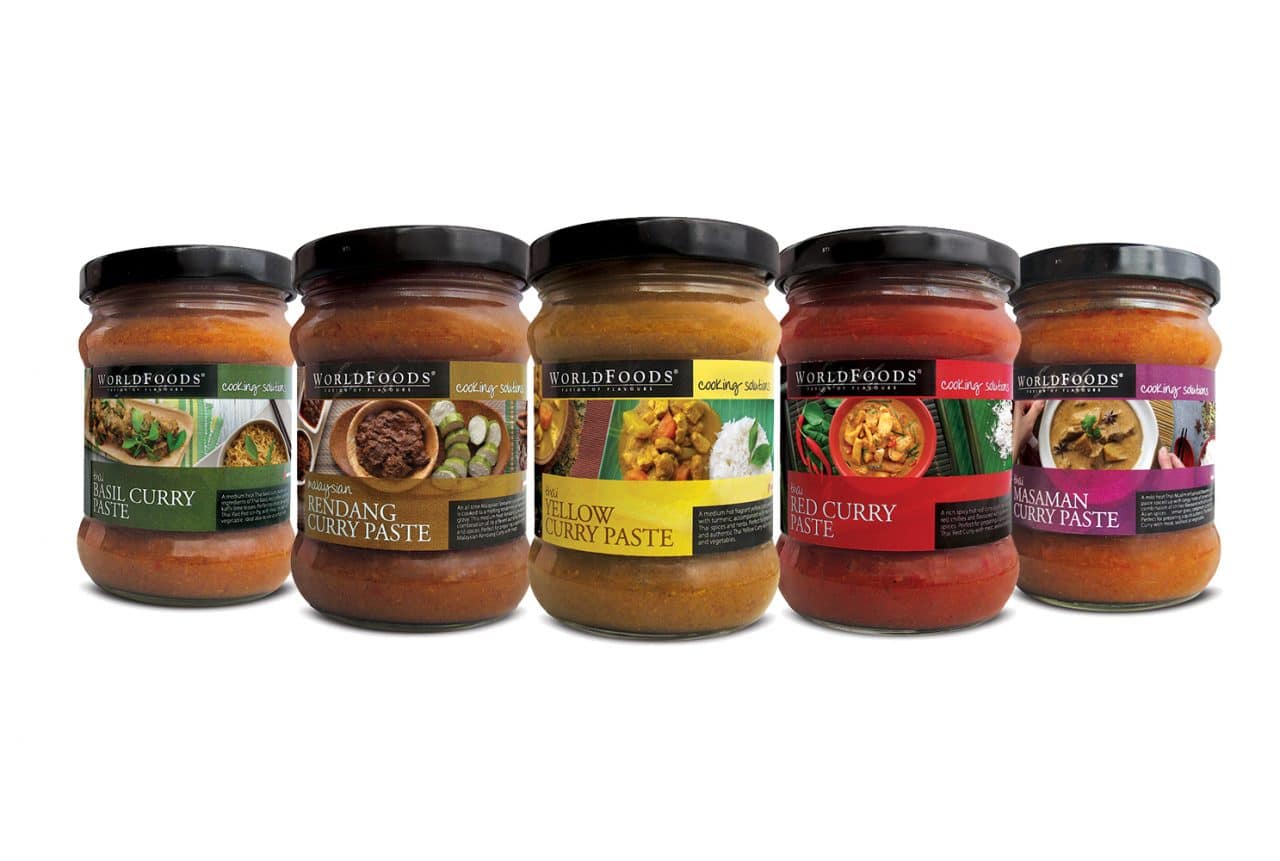 Following success in the US and Europe, WorldFoods has introduced its all-natural free-from range of authentic Asian pastes and sauces to the UK.
Consisting of eight pastes, two marinades and three dipping and stir-fry sauces, the offer is made from natural ingredients including traditional herbs and spices sourced from Thailand and other South East Asian countries.
As well as including popular Thai flavours, the brand says it is offering influences from exciting, emerging cuisines including Malaysian, Singaporean and Indonesian.
The range comprises pastes including Thai Green Curry, Thai Basil, Malaysian Rendang, Indonesian Nasi Goreng and Singaporean Nyonya Laksa; marinades available in Thai Turmeric & Lemongrass and Malaysian Chilli & Coconut; and dipping and stir-fry sauces such as Thai Sweet Chilli with Kaffir Lime and Chinese Ginger, Garlic and Chilli.
"Our range reflects a growing consumer trend for recreating ethnic food at home and an increasing interest in Asian cuisine," says May Foong, global business director at WorldFoods. "All of our products are created in Thailand by regional chefs from across South East Asia.
"The range is designed to be easy and convenient to use, whilst delivering a premium restaurant-quality meal at home. We know that consumers are increasingly looking to try new cuisines and flavours and we're confident that the WorldFoods range will appeal to those who enjoy a healthy, balanced diet, as well as those who may suffer from allergies or intolerances."
All the products are gluten-, dairy-, nut and soya-free and is suitable for vegetarians, vegans and coeliacs. They are also non-GMO and Halal-certified.