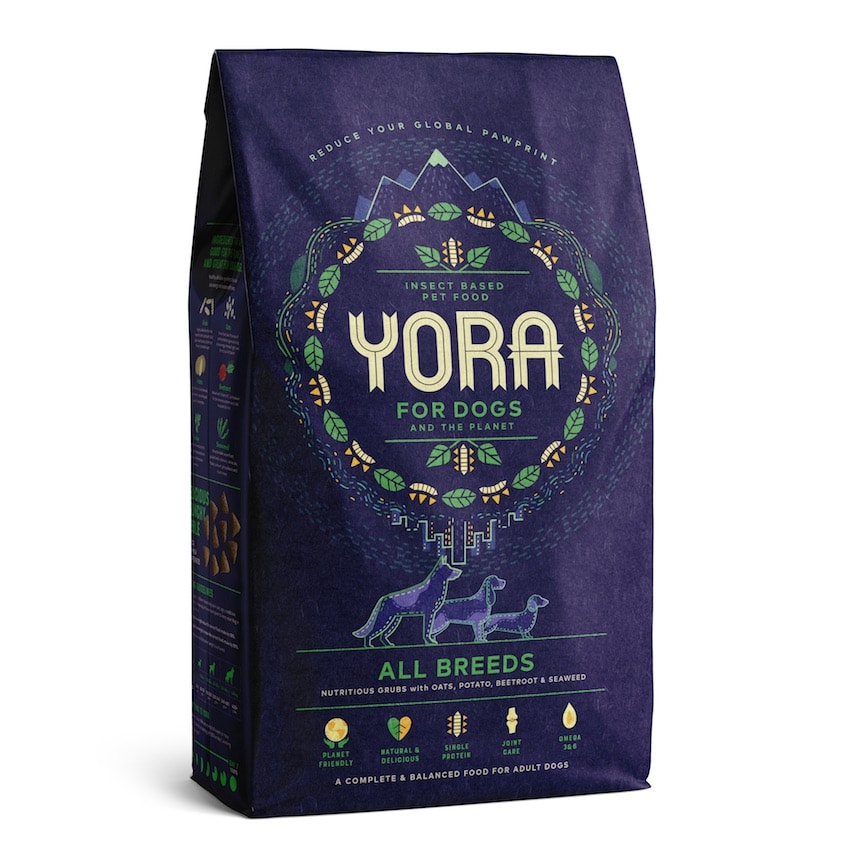 With entomophagy being lauded by some as the future of human food, a new insect-based dog food brand has just launched in a bid to 'revolutionize the pet food market'.
Made using insect protein combined with oats, potato and natural botanicals such as kale, seaweed and chicory, Yora contains no growth hormones or antibiotics.
Insects are packed with essential proteins, fats, minerals and amino acids, and are easier to digest than chicken, so are perfect for pets with sensitive tummies, says the brand.
Yora stresses that insects also use a fraction of the resources to farm, and the grubs, which are reared in a new, high-tech £18 million facility in Holland, consume recycled vegetable matter that would otherwise go uneaten.
Tom Neish, founder of Yora, comments: "Animals and humans have been eating insects for over five million years and we believe Yora is the future of pet food. We have trialled 29 recipes to find the perfect combination of great tasting ingredients and are very proud of the end result.
"Yora enables dog owners to take the lead in giving their dog a nutritious, tasty food whilst having a positive impact on the environment."
The brand is supported by a team of veterinary experts including TV vet Dr Rory Cowlam, who says: "Yora provides a healthy, high protein alternative to conventional kibble. It's hypoallergenic, and free from antibiotics and growth hormones. Pets love the taste – plus it's great for the planet."