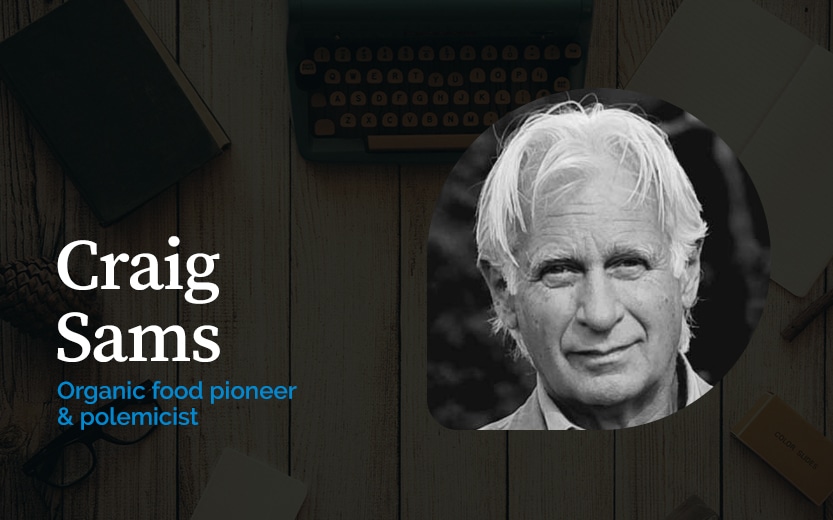 Craig Sams invites us to reflect on the achievements of Dr Scott Williamson and Dr Innes Pearce, who set up the Pioneer Health Centre in an effort to steer both individuals, and society as a whole, towards better health.
Back in the 1930s Dr Scott Williamson and his wife Dr Innes Pearce decided to do something about the dire health of the British public. They found a location in Peckham, which was one of the poorest districts of London, where they could put into practice their ideas about how a healthy society could be founded on healthy individuals. They believed that individuals who were empowered could take control of their diet and their environment and help build a better world.
They set up the Pioneer Health Centre and soon built a modern building with a swim- ming pool and facilities for education. It was immensely successful. Local people had to pay a shilling a week (5p) to be members, and it was worth every penny. People who attended the centre experienced a multiplicity of benefits including: robust good health; kids doing better at school; more stable marriages; empowered women; gainfully employed men; and less alcohol consumption.
Beating the five evils
The Pioneer Health Centre was well known and admired. In 1943 William Beveridge issued a Government report that mapped out the post-war plans to create a welfare state and a National Health Service. The health of the nation had never been better than during the war, when bakers could only make brown bread, and homegrown vegetables were widely eaten. Beveridge predicted in his budgets for the NHS that the cost through the 1950s would steadily decline as there would be hundreds of health centres based on the example of the Pioneer Health Centre. These would impact on what he called the 'five evils': squalor; ignorance; want; idleness; and disease. These evils would be beaten with: better sanitation and indoor plumb- ing; better education; a fair social system; jobs for all; and a positive attitude to health.
Let us always remember Scott Williamson and Innes Pearce who proved, almost a century ago, that good health begins with food, and that you can be your own best doctor
There was huge resistance from the medical establishment to the idea of 'health centres' where people organized things themselves. At the Pioneer, members organized their own sporting, cultural and social activities, and engaged in physical exercise, health workshops and periodic medical examinations. This bot- tom-up approach was anathema to the British Medical Association. To get doctors' support for the NHS, the Government had to go top-down and set up a state-run Ministry of Health. The National Health Service concept was upended to become a 'National Disease Service', with doctors, pharmaceuticals and surgery in charge. Beveridge was furious, but powerless.
A mirror of society
Scott Williamson was a bit too radical for his time. He wrote that Peckham was an ideal mirror of British society, with all classes of people as well as 'the scum at the top and the dregs at the bottom'. His secretary was Mary Langman, who went on to work with Eve Balfour. His wife, Dr Innes Pearce, co-founded the Soil Association with Eve to fight for a similar whole- some bottom-up approach to food production. But the Government owed a huge debt to ICI, who had made the nitroglycerin explosives that helped win WW2. ICI had factories that could easily be switched to nitrate fertilizer production. The Ministry of Agriculture began to subsidize chemical fertilizer and threatened to nationalize any farms that stuck to the old ways. So the war for human health and soil health was won by vested interests who profited most when people were sickly and soils were degraded. The Pioneer Health Centre closed down in 1950 due to a lack of funding, despite its success. The first Wimpy Bar opened in 1954.
The Soil Association continued to fight on behalf of our soils and human health. On 4 October 2002 it held a conference entitled Education Education Education. I gave the keynote speech and used the Peckham project as an example. The Soil Association set up Food For Life and concentrated on raising the quality of school dinners. It's been an incredibly successful programme and has no problem attracting funding, though not from Government sources. Now, organic freshly prepared wholesome food is not just widely available in schools, but also in hospitals and retirement homes. Better food is now everywhere.
Let us always remember Scott Williamson and Innes Pearce who proved, almost a century ago, that good health begins with food, and that you can be your own best doctor.