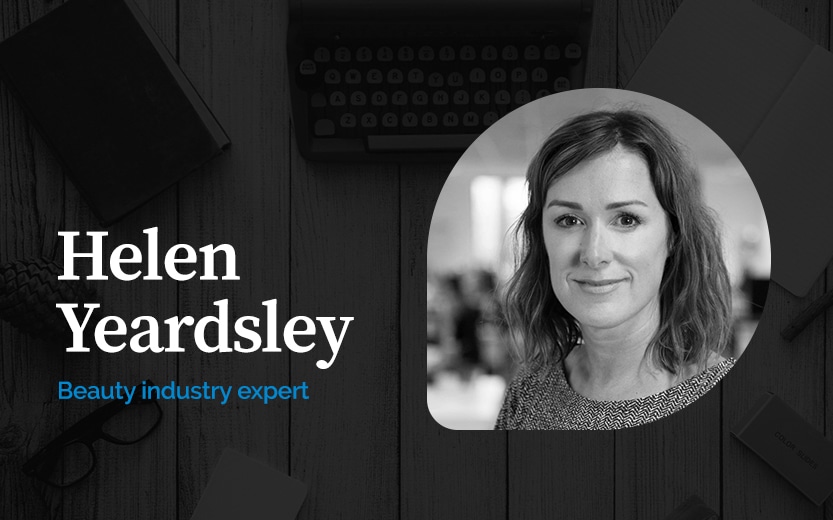 As we shake off the excesses of the festive season and bring our focus to another year in this constantly evolving (but sometimes fickle) industry, I am reminded of the sheer pace of change, and the increasing shift of natural and organic values into mainstream consciousness.
Who'd have thought that the last year would see beauty retailer Space NK embrace a Clean Beauty movement (#cleandecoded) which was so firmly rooted in the natural and organic sector? Ethically-aware consumers have been demanding 'clean' products to support an increasingly holistic lifestyle, seeking 'free-from' in the food sector and 'no nasties' formulations in beauty. But Space NK taking this message to the (albeit beauty-savvy) masses demonstrated that 'clean' does certainly not mean niche.
Our love for the latest 'super' ingredient continued in 2017, but who knew we'd fall in and out of love with coconut oil so quickly? Or that Cannabis and its many derivatives would effectively start breaking down taboos in homes across the UK?
It's sometimes hard to predict just what's in store, but there are some unquestionable 'mega' trends which are set to continue impacting not just the beauty sector, but consumer and brand behaviour more widely. The most significant – and exciting – for me is the continued rise of the 'Power Consumer'; so-called because at no time before has the customer wielded so much power and helped shape brand behaviour so directly.
At no time before has the customer wielded so much power and helped shape brand behaviour so directly
As the world continues to recognize the importance of individuality, consumers' changing awareness around gender, race, religion, age and ability is influencing brand behaviour and redefining stereotypes. 'Genderless' skincare and fragrances became the biggest male grooming trend last year, and that's set to rise with the male beauty market predicted to grow to $60bn by 2020, according to Euromonitor International.
It's not just shaving and skincare categories that present an opportunity; the trend is shifting in many countries to include colour cosmetics and fragrance. Chanel recently launched its first make up line for men in South Korea: Boy by Chanel; a move which Forbes dubbed 'revolutionary'. Meanwhile, fragrance brands are embracing androgyny, either removing gender from their promotional materials entirely or selling themselves as unisex. This summer, Liberty London reported a 40% rise in androgynous perfume sales online and in store.
Growth is also coming from more unexpected areas of the market. Mintel revealed that 46% of UK men are regularly removing body hair (almost as many as women), and new product development in the male body hair removal category – notably NIVEA Men's Body Hair Removal range, as well as men's launches from Veet and Nad's – continues apace.
In addition to genderless or gender-fluid products, individuality and inclusivity are being widely championed, from broad colour spectrum cosmetics such as Fenty Beauty and a 'no-age' agenda championing older consumers, to the expanding category addressing the needs of broader racial and religious groups, whether that's afro hair or Muslim fitness with the Nike sports hijab.
The other key trend – the 'Optimised Self' – sees connected, 'expert' consumers seeking increasingly bespoke solutions to help them self-diagnose, treat and maintain better health, beauty and wellbeing routines.
It's in the genetics space that personalization and technology look set to bring the biggest changes
Developments in digital marketing, AR, VR and AI are helping to meet this demand for hyper-personalization and hugely enhancing the traditional customer/brand interface to ensure more direct personal engagement. New technologies include voice-enabled coaches, AI-powered devices, beauty databases and DNA-based skincare.
But it's in the genetics space that personalization and technology look set to bring the biggest changes. Think scientifically-advanced skincare ingredients specially selected to match your individual DNA, as well as developments born of a deeper understanding of skin health and human genetics, such as an acne vaccine.
But is technology advanced enough to realize this potential? Apparently, yes. DNA technologies have made dramatic progress in recent years (15 million people in the US alone have received DNA data from ancestry providers), and it is predicted that at least 100 million genomes (genetic tests) will be sequenced by 2025.
The future of beauty no doubt lies in personalization, and one thing's for sure: if the current rate of innovation continues, we will be enjoying hyper-personalized and truly holistic experiences sooner than you think.