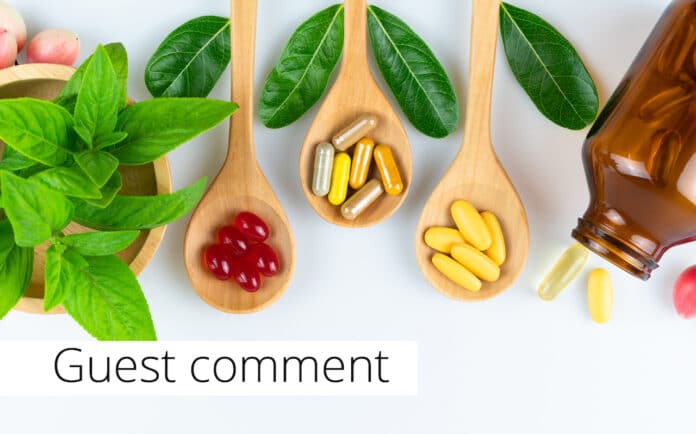 Lucy Redfern, founder of Wholesale Health, discusses how 2020 has made her reflect on the past 20 years and how she continues to support independent retailers throughout difficult times.
20 years in the making
Back in 2000, I had already worked within the natural health industry for ten years with the family company. It became not only a way of life, but a strong passion of mine, so it was only natural that I would find my own path. Becoming self-employed was also partly driven by my decision to always be the one taking my children to school, and Wholesale Health grew from the kitchen table – as so many small businesses do – with my daughter playing around me, to the warehouse we have today.
2020: what a year
2020 is the year we here at Wholesale Health celebrate our 20-year anniversary, marking two decades of fantastic growth and countless relationships, new and old, with so many wonderful independent retailers. As a family-run business, this is a massive milestone, and we're so pleased to share our success with our partners here in the UK.
2020 is also the year of COVID-19, and for us, that's meant a year of self-reflection and change. It's meant the same for me, personally, as well. I had my son still desperate to get over to New York to continue chasing his dreams (we managed it and he's there!) while my daughter faced the A Level uncertainty, then the choice of whether to even go to university or not this year (she decided to go in the end – cue the obligatory IKEA trip). On top of this as a mother, wife, daughter and business owner in the natural health sector, a lot of pressure and feelings of responsibility amounted to a single question: What can I do to help? Despite the overwhelming waves of panic that I'm sure everyone felt at that strange time at the start of it all, we had to keep going and do our part to meet the demand for our products.
The world is changing – how can we learn to change with it?
The virus has forced us to stop and think about what really matters to us. For me, that was Wholesale Health's relationship with retailers. We are so excited to exclusively supply independent businesses. If everyone only supplied the same lines as the chains, there's a point where you lose your customers to their unmatchable deals. It's been a point of pride for us for some time, and 2020 has been the year to prove it. COVID-19 prompted us as a company to adapt and change the way we do things, and at the heart of these decisions was our commitment to supporting independent retailers during this time of crisis.
This includes:
Supplying stores with a wealth of marketing material to help grow their customer base and keep their customers coming back
Creating 'Reasons to Recommend' fact sheets, so shop owners can easily recommend a product whenever a customer asks for advice
Providing clear and eye-catching posters for in-store and window displays. Highlighting our USPs, customers can read about all the key information and potential benefits our natural health solutions provide
Hosting readily available social media resources, including lifestyle shots and ready-to-post content, exclusively for our independent retailers. Eliminating the extra work for shop owners cuts costs, while growing their social channels.
Meeting the demand
As a health company, we experienced what under normal circumstances would be an enviable surge in demand for our products. We were busier than ever responding to everybody – from incoming orders to requests for advice on natural health.
The pandemic prompted a lot of people, even those who wouldn't normally come to Wholesale Health, to look into natural health solutions, and liposomal vitamin C being so well known for its immune support benefits – in particular Good Health Naturally's 'CureC with Quercetin' – was top of the list. To satisfy demand we even started stocking alternative liposomal vitamin C products as manufacturers struggled under the surge. Thankfully this did calm down as consumers started to look at how best to support their general wellbeing alongside their immune systems, and the demand for products such as Good Health Naturally's Vitamin D3+K2 Sublingual Spray, Active Life Complete 130 Multi-Vitamins and Minerals, and their Hydrosol Silver Spray and Gel was unprecedented, with sales up three times on the previous year
Keeping up with demand has been challenging and forced us to think outside of the box, adapting our business and manufacturing practices to continue to support our customers. However, I'm proud to say that our move towards more sustainable packaging across the whole range is well under way, with a mixture of glass, bio-based plastic and aluminium being introduced. This was something very important to me personally; as a family we were brought up to recycle long before curbside collections came to the UK. Keep an eye out for some exciting news a bit later in the year as part of this move too!
We've come out the other side having learned valuable lessons. There must be some truth to the idea that strength is forged in adversity, because now we are even more confident and prepared to support independent retailers and provide natural health solutions regardless of what the future holds.