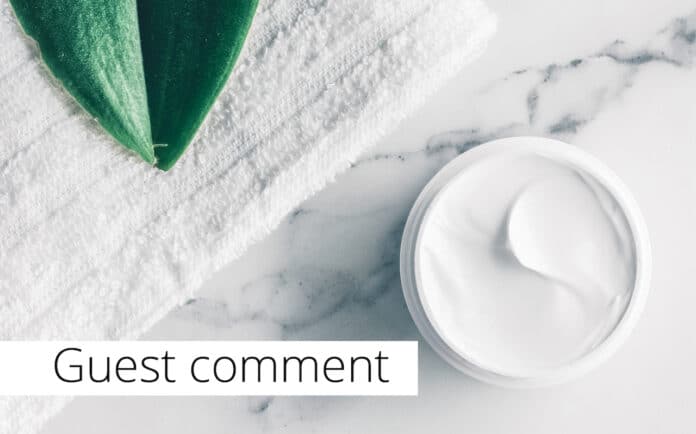 When I was asked to write this Beauty Buzz, I re-read my activist-hailing column of last January with more than a wry smile, writes Helen Yeardsley, beauty industry expert
Who would have predicted that 2020 would be the year the world would change beyond recognition, with a global pandemic casting a shadow on our hearts, minds and our economy, for years to come?
But out of darkness there is light, and while our high streets have suffered and the focus was shifted away from addressing vital climate change, there is reason to be positive. The events of 2020 – including Black Lives Matter protests and global climate strikes – have shown us that we need to change in order for our communities and planet to recover; also, that extraordinary change can happen quickly if we work together.
And this resonates with consumers, who are taking a more conscious approach by consuming less and increasingly only buying what they need. Just 6% want to go back to a pre-COVID-19 economy; and almost a third are prepared to buy fewer products to reduce their environmental footprint, citing cruelty to animals, too much plastic packaging/too little being recyclable, and ocean pollution as their biggest environmental concerns.
Taking greater personal responsibility for consuming less and choosing brands with purpose, people are looking to the beauty industry to clean up its act and make a positive impact in tackling climate change. 88% of consumers want brands to do more to help them improve the health of the planet.
But faced with an urgent need to reduce our carbon emissions and plastic waste, tackle water poverty and put an end to habitat loss through deforestation and extensive use of chemicals, there has never been a greater need for industry collaboration and leadership.
The whole industry must begin to set aside its competition and collaborate to solve the big environmental challenges we are facing
Which is where the British Beauty Council comes in. Calling on expertise from across the industry, the organization has launched The Courage to Change sustainability report, which identifies areas where the beauty industry is falling short and calls for partnership through a Sustainable Beauty Coalition to collectively protect the future of our planet. The report sets out a vision and action plan for a sustainable beauty sector in the UK and the role that government and consumers should play.
The report tells us our future lies in 'citizen' brands of purpose, which go beyond profit to have a positive impact on the planet. But this isn't enough – the whole industry must begin to set aside its competition and collaborate to solve the big environmental challenges we are facing.
I was lucky to take part in the sustainability think-tank to inform key report topics, and what struck me most was the spirit of collaboration and collective belief that we will only achieve the levels of change needed if we work together to push sustainability higher up the decision-making process, take shared responsibility and agree on an industry-wide vision for environmental standards.
Greater transparency in the supply chain is a key area of opportunity. Block chain technology (such as Provenance) is being effectively implemented by retailers like Cult Beauty to highlight environmental impact and ensuring efficacy claims are evidenced, making it easier for consumers to identify the ethically made, safe, effective skincare they want. And inspiration comes from other retail sectors, with Selfridges launching its Project Earth to promote sustainability throughout its operations.
Collective progress is also being made in the area of refilling and recycling, with Beauty Kitchen successfully launching its Return Refill Repeat programme; its Refill Stations are already being used by Unilever, with many other beauty brands set to follow suit.
As the CEO of the British Beauty Council, Millie Kendall, says: "We must work together to make this change happen, and we must work with the urgency that the situation demands. We know now that extraordinary change can happen fast. It will take commitment, courage and collaboration if we are to reach our highest goals.
So here's to a year of collaboration – I hope we will seize the opportunity and capitalize on this pivotal moment in time to drive positive change.
The Courage to Change report can be downloaded here: https://rb.gy/dqwglt.