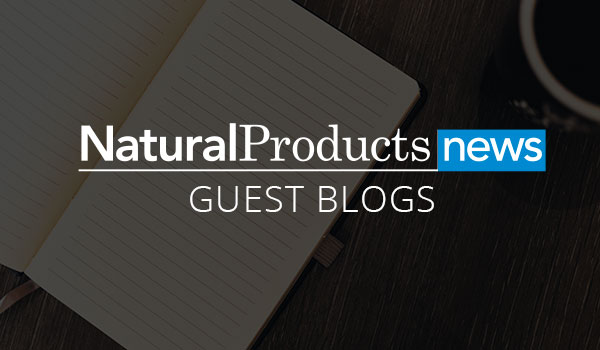 After plenty of research, a lot of consultation and a few rounds of editing, October saw the launch of our Organic Supply Chain Report – a consensus gathered from industry on the challenges and opportunities currently presented in the organic sector. When I set out to develop the report some six months ago, it was out of a desire to more fully understand the strengths, risks and prospects in organic supply chains and how businesses need to adapt or react, to build resilience in a changing commercial landscape. We at Soil Association Certification know that businesses want more supply chain support, so creating a 'stand-still' report which additionally identifies best practice seemed like a logical place to begin.
More than 35 businesses, from small-scale to large, proffered their thoughts, experiences and ideas. The result is a concise and considered list of recommendations, backed up with industry examples, which seek to inspire and support organic businesses in strengthening their supply chains to manage sustainable growth in a flourishing market.
The fact is, the central challenges faced in the supply chain – integrity, transparency, supply, demand and trust – will only become more complex as a rising organic market enters an uncertain Brexit. A failure to distinguish, comprehend and ultimately face these challenges boldly and successfully could bring limitations for future growth and consumer confidence.
The report makes a number of suggestions, many related to building stability along the supply chain. At its core, this report highlights the importance of strong relationships built on trust. That trust is fundamental, and just like any other relationship an absence of trust can mean the difference between success and failure.
It's essential for a number of reasons, not least of which is mitigating risk. Organic certification is robust, but it is by no means completely immune to external threats. The nature of organic means chains that are often built of multiple small operators that ultimately feed into a more consolidated onward chain. In the UK this means a fragmented production base increasingly dealing with processors who aren't always dedicated to organic handling, generating additional cost and increasing the risk of cross-contamination. Growth in the organic market everywhere and the increasing cost of raw materials as sterling weakens also means, for many, looking further afield to less familiar sources. This in itself brings more unknowns. Reducing risk has to be a priority for an industry built on a hard-earned reputation for trust, and establishing attention and openness about risk along the chain helps to identify these problems before they arise.
One key recommendation made in the report is a shift towards more collaborative working, taking inspiration from co-ops that share the pain and gain. It's a move that can help shield the chain from market volatility and support growth through the ability to command longer-term and larger-scale relationships. This can deliver confidence to the producers, who we'll need to supply the organic product required to meet future growth. As the report also highlights, regardless of how we build chains and how efficient we make them there must be a renewed focus on supporting production and, wherever possible, keeping that production on our soils. With the supply-demand gap slowly widening, stability and investment will become increasingly important to building producer confidence and expanding organic production.
We are now in our sixth year of growth in the organic market and expansion shows no signs of slowing down as consumers increasingly place value on quality, health and traceability in food. The organic market's expansion should be seen as an opportunity to consolidate volumes and chains, and doing so should be one of the first steps taken by businesses seeking efficiency and resilience; not least because it's recognized that shorter, more integrated chains see greater productivity. There is massive potential to capitalize on demand and, as we enter unchartered waters outside of the EU, I foresee growing opportunities to make the most of organic's status as a trusted and robust standard.
Our work is not done with the publication of this report, which I hope stimulates debate, even among those who may not agree with its recommendations. Soil Association Certification will continue to forge forward with research and support that helps organic businesses face the future. But I hope readers of the report will be able to learn something from its pages and use it as a first step in building confidence and strength.
The full report can be downloaded at www.soilassociation.org/supplychain