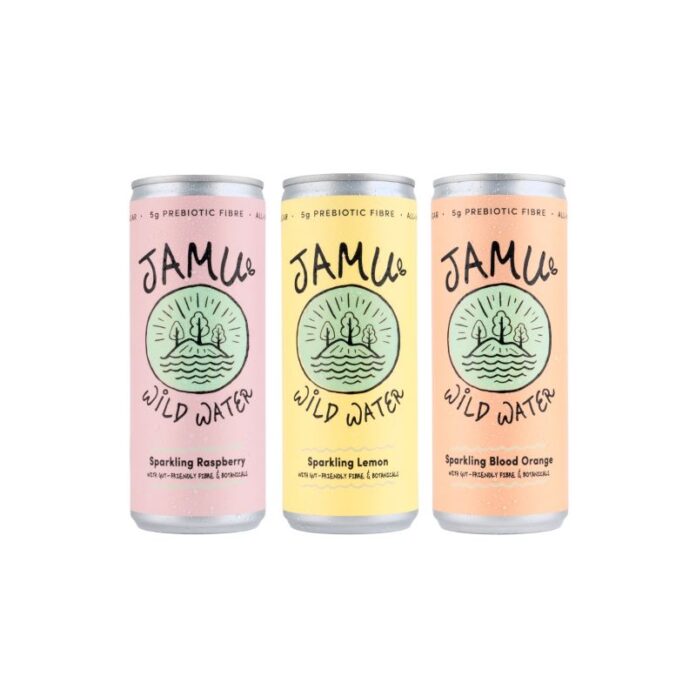 Natural drinks company Jamu Wild Water are making a splash with their range of gut-friendly sparkling waters. Their prebiotic, immune-boosting drinks sparkle with natural fruit flavours and gentle sweetness the whole family can enjoy with no sugar or artificial sweeteners in sight! Each can provides a whopping 100% of your suggested prebiotic intake, thanks to the wonder-plant Chicory Root Inulin.
Made in the UK Jamu Wild Water proudly sources British-grown botanicals, and pledges 10% of its profits to rewilding and educational charities. It's all part of their mission to embrace nature-led living that rewilds from the inside-out.
RRP: £2 – £2.85
Available from: CLF, Diverse Fine Foods, Delicious Ideas, Inn-Express, Artisan Food Club
Jamu Wild Water
Tel: 01392 984311
www.jamuwildwater.co.uk
Instagram: @Jamuwildwater
Facebook: @Jamuwildwater
Linkedin: @Jamuwildwater
You can also visit us on stand L937 at lunch! , 27-28 September 2023, ExCeL, London, UK.