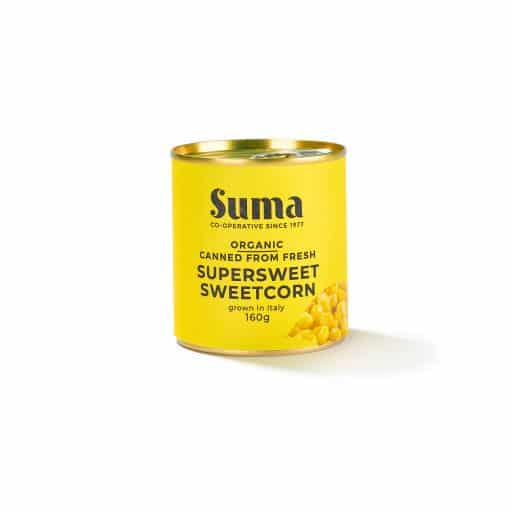 It doesn't get much sweeter than super sweet sweetcorn. Full of fibre and naturally sweet, they're canned within five hours of harvesting, making them juicier than ever.
In small convenient cans our new organic sweetcorn is a good source of protein and fibre. Simply add to casseroles, pasta dishes or as a side. Perfect for scratch cooking.
Grown in Italy this is part of Suma's 'Canned from Fresh' product range.
Available 12 x 160g
RRP: £1.09
Suma Wholefoods
Tel: 01422 313 840