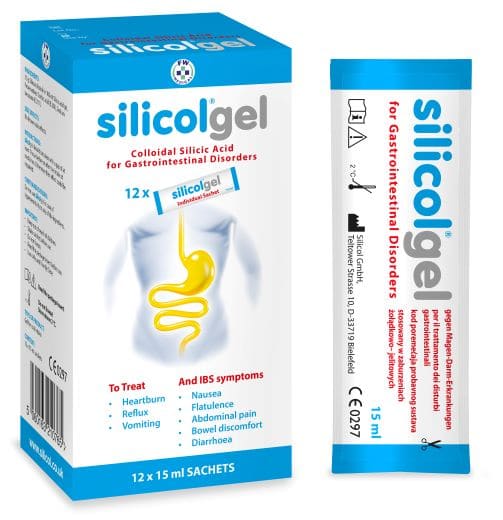 Developed in response to customer demand, new silicolgel sachets are a welcome advancement for thousands of UK people who rely on silicolgel to relieve their upper gastrointestinal symptoms.
The convenient 15ml sachets of silicic acid gel are hygienically sealed and small enough to tuck into a pocket or hand luggage. As they can be taken orally straight from the sachet or mixed with water, they're ready to take 'on-the-go'.
The colloidal silicic acid gel treats stomach pain, abdominal discomfort, flatulence, reflux, nausea and heartburn and alleviates similar symptoms in the gastrointestinal tract due to a change in diet when travelling.
RRP: £10.49
A.Vogel UK
Tel: 0800 085 0829
Email: [email protected]