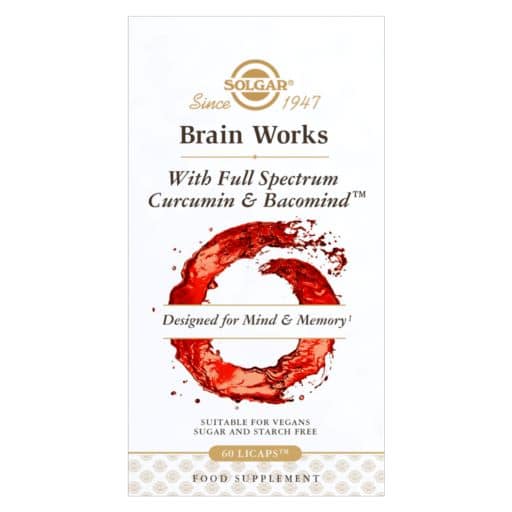 Introducing Solgar® Brain Works with Full Spectrum Curcumin & BacoMind®, a brand-new supplement which carefully brings together a powerful combination of ingredients designed to support mind and memory.
The one-a-day formulation unites botanicals and contemporary science, with clinically studied Bacopa monnieri extract (Bacomind®), Full Spectrum Curcumin, vitamin B12 and choline. This powerful combination has been specifically chosen for its key health benefits in supporting mind and memory, the nervous system and psychological wellbeing.
Each Solgar® Brain Works bottle contains 60 Licaps® – innovative liquid-filled softgels.
The Bountiful Company
email: [email protected]
www.solgar.co.uk