The fifth Swedish market report published by NOC Sweden, looking into natural and organic skincare and beauty, shows a rise in sales of 19.5% between 2020 and 2021, taking the market value to SEK 485 million – in line with what companies had forecast at the conclusion of the previous year's survey.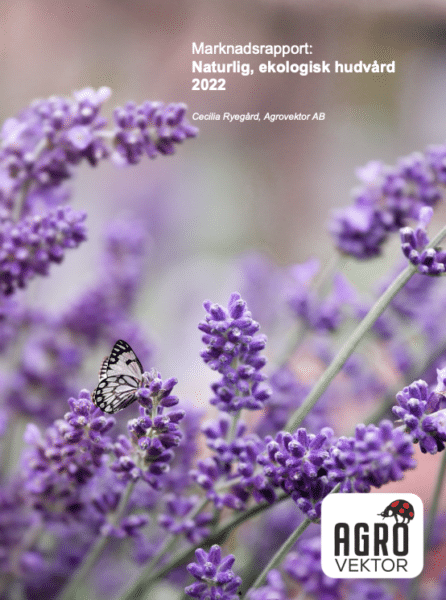 Of the 50 companies which took part in the NOC Sweden report (representing over 100 brands), one respondent represented 13 different natural brands, while the majority (78%) of respondents had one natural brand in their portfolio during 2021. Most (52%) of the brands asked were of Swedish origin and Ecocert was the most commonly listed certification, followed by COSMOS and NATRUE.
Although natural and organic cosmetics sales currently represent just 7.3% of the total Swedish skincare market, the survey shows that the sector has not just survived through COVID-19 but 'hopes are high' for strong future growth. NOC Sweden reports that for almost all companies asked, the overall expectation is a sales increase of 'close to 50%' for 2022 alone – significantly higher than for the period between 2023-2025, when a growth rate of 10-15% per annum is anticipated.
Key takeaways:
Swedes consume more cosmetics and hygiene products per capita than anywhere else in the EU
The global market for cosmetics and skincare is estimated to have lost 8% of its value during the pandemic; but the report notes 'a small increase' for the organic sector, thanks to growing consumer interest in 'pure products' and the increase in online shopping which makes organic products easy to find
While some companies reported 'stagnant sales' – due to closure or reduced clientele in the spa sector, for example – others which invested in e-commerce saw sales rise
A significant number of new brands have been listed during 2022, indicating expanded marketing efforts
Based on participants' projected growth to 2025, Sweden's natural and organic beauty market is set to exceed SEK 2 billion during 2022, and by 2025 itself the market could reach over SEK 3 billion, representing a 10% share of the overall market
Concerns remain over how the war in Ukraine will impact the availability of raw materials and there is uncertainty around how the demand for finished product could be affected.