Home » Archives for Andrea Gutierrez-Solana
About the Author
Andrea Gutierrez-Solana
Political Consultant
Andrea Gutierrez-Solana is a political consultant at the Whitehouse Consultancy, where she supports and advises clients on a range of issues including food and nutrition policy, public health, market access and Brexit. Gutierrez-Solana joined the Whitehouse team having previously worked for a Brussels-based law firm which specialized in trade, competition and agri-food regulatory matters, and having gained experience in the European Commission's Directorate-General for Trade, where she worked on food safety and market access files. Gutierrez-Solana has a comprehensive knowledge of EU policy-making and substantial experience in EU trade policy and food regulations. She holds a dual bachelor's degree in Law and Political Science & Public Administration and a Master's in European Union Law, and is fluent in Spanish and English, with an intermediate knowledge of French.
Articles by Andrea Gutierrez-Solana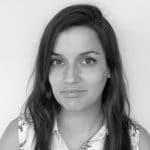 guest-blogs

January 8, 2019 Guest Comment, Opinion


With 2018 already behind us, we can now say with some certainty that it was the year of plastic, or to be more precise, of the anti- plastic momentum.

guest-blogs

October 10, 2018 Guest Comment, Opinion


If there is one concern that seems to have been gaining momentum among the public this year, that is plastic pollution resulting from single-use plastic and its consequences for the environment, animal life and human health.
More from

Natural

Products Sponsored