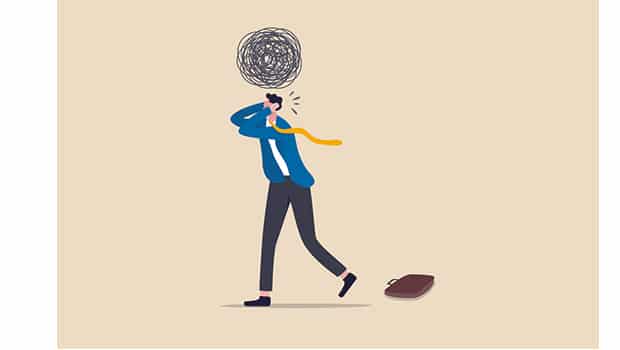 For some, lockdown is over and they're abandoning social distancing to party like it's 1999 – or at least February 2020. But many people are experiencing a very personal type of lockdown, reports Kate Miller
The news that COVID cases are on the rise again is leading some to question whether the Government is about to snatch defeat from the jaws of victory.
The implications of this are worrying. While around 80% of the UK population has had both doses of the vaccine, only 24% have had a booster, meaning population immunity is waning. By the time the roll-out of the 12 to 15-year-old vaccination programme made it into schools COVID was running rife, with around 204,000 (2.5% of all pupils) absent in one week at the beginning of October.
And the NHS was already groaning. According to the BMJ in August, 82 trusts exceeded the 85% bed occupancy rate considered to be the uppermost limit at which hospitals can work safely, with 35 of those trusts reaching over 90% occupancy and six hitting 95%.
So it's not surprising that a slew of reports and studies are pointing to a pandemic-induced anxiety crisis. In June, just prior to lockdown measures easing, a Mind survey of 10,000 people showed that over half of respondents were worried about being near others. Further research by the charity found that one in four adults and one in six young people experienced mental distress for the first time during the pandemic. 
Figures from the Office for National Statistics point to depression having more than doubled since the period before the pandemic began, with younger adults and women particularly affected. Symptoms reported include fatigue, feelings of hopelessness, sleep disturbance, lack of concentration, anxiety and isolation.
Out of control
Nutritional therapist and manager of Well Natural in Salisbury, Alison Hampton, says she's never seen anything like it before. "It's across the board: every day people are coming in and saying 'I can't sleep' or 'I've got anxiety'. I've been a practitioner for a long time and I've never known it like this before."
"Because their sense of what is normal has been changing day to day, that can make people feel very anxious because what has been happening in the world is out of their control," says nutritionist Marilyn Glenville. "There are definitely fears of returning to 'normality' and since the first lockdown last year all my consultations have been by Zoom or phone. I am lucky that this is possible … to still be able to use most of the functional medicine tests as many of the samples are collected at home."
For some this reticence becomes debilitating and this phenomenon has been termed 'COVID-19 Anxiety Syndrome' by a team of researchers led by Professor Ana Nikčević from Kingston University of London and Professors Marcantonio Spada and Ian Albery from London South Bank University (LSBU). The syndrome describes a collection of symptoms, including avoidance; compulsive symptom-checking; worrying; threat monitoring, meaning that sufferers have difficulty leaving the house; and avoiding social situations or people because of COVID-19 fears.
"People feel very anxious because what has been happening in the world is out of their control"
The team found that the top 25% of scorers on the COVID-19 anxiety syndrome scale are younger and also have a higher risk status than the rest of the sample, regardless of gender or vaccination status. 
Professor Spada, Addictive Behaviours and Mental Health at LSBU, comments: "This group of people find it harder to disengage from these threats (of catching the virus), which may make return to normal daily living harder."
Young but not carefree
Back in Salisbury, Hampton says the number of young people that she sees has really surprised her: "Some of them are really young, coming in with their parents and so stressed about what's being going on, being back at school, wearing masks."
Glenville mainly sees women in her practice and thinks that they – and the young – seem to have been particularly hit by the pandemic: "I have seen people in the clinic where the lines are very blurred between work and private life, and this was particularly hard when children were off school as many people (more women than men) were juggling home-schooling and working from home."
She says that young people are also concerned that their career prospects may be reduced because if they are not in the office they are not being mentored as they normally would be and are not working as part of a team. 
According to Emilia Greenslade, Mintel OTC and personal care analyst, there is much that the industry can do to respond, with opportunities for more health and fitness categories to engage in wellbeing initiatives to align with consumers' ever-growing holistic approach to their health. "The COVID-19 pandemic has driven unprecedented levels of stress, with consumers focusing on emotional wellbeing now more than ever. Even with concerns over the virus subsiding in 2021, and life settling into the 'next' normal, wellbeing will remain a priority for many as the long-term effects of the pandemic unfold."  
For her clients, Glenville says she starts by addressing the habits – from caffeine to alcohol – that lockdown may have exacerbated, starting with diet and cutting down or eliminating sugary foods and refined carbohydrates in order to keep blood sugar in balance. "Every time blood sugar drops, the stress hormones, adrenaline and cortisol, will be released and this can make a person feel more anxious than they should be. Women are much more affected by the roller coaster of blood sugar ups and downs than men."
She also looks at nutritional deficiencies. "I am recommending that women especially are making sure they are getting enough of the key vitamins and minerals that support adrenal function. These include the B vitamins as they play a vital role in producing neurotransmitters like serotonin. When anxious, a person uses up a lot of the B vitamins, especially vitamin B2 and B5, as well as vitamin C." She adds that, as these are all water-soluble vitamins, they need to be included in the diet on a day-to-day basis (or from food supplements) because they are not stored in the body. "A deficiency in vitamin D is also thought to be connected to anxiety and also depression."
Nutritionist Shona Wilkinson recommends eating foods rich in these nutrients to help to support our energy levels and keep us calm. "Eat plenty of dark green vegetables, nuts and seeds, eggs, beans and lentils and whole grains for the B vitamins and magnesium; and a wide range of vegetables and fruits such as red peppers, kale, spinach, fresh berries, cherries, kiwi fruits and pomegranates for the vitamin C. 
Other good natural sources of all of these nutrients are the green 'superfoods' such as wheatgrass and barley grass and the micro-algae spirulina and chlorella. These can be found in powder form, either on their own or in blends; try taking a teaspoonful of one of these in water every day for extra support."
Glenville also points to chromium for blood sugar balance, especially if anxiety is pushing someone to crave sugary food, and l-theanine to enable the mind to 'switch off' at night. "The herb Siberian ginseng is also beneficial as it acts like a tonic to the adrenal glands. A good supplement I use in the clinic which contains all these nutrients plus more is NHP Tranquil Support."
Taking a workation 
Of course, for some people, the problem has been less about not wanting to rejoin society and more about the frustration of being stuck at home. While working from home can mean positives such as no commute and more me-time, it can also have its down-sides – isolation, non-optimal work environments and a lack of distinction between work and life.
A report by the National Centre for Social Research found that working from home was associated with larger increases in mental distress even as these working arrangements became the new normal. Working from home and mental health during the COVID-19 pandemic by Neil Smith, Isabel Taylor and Valerija Kolbas, says 'when controlling for people's demographic characteristics, financial circumstances and loneliness, changes in mental distress were significantly higher for those working at home, regardless of their living circumstances in May, July and November 2020.' 
"The lines are very blurred between work and private life … juggling home-schooling and working from home"
The need to find a place away from home to work is borne out by a boom in 'workations' which take the adage of a change being as good as a rest and monetizes it, whereby people swap their kitchen table for a new environment.
Travel firm Tui has launched workations and resorts are offering extended workation packages. Recently the Spanish Government even started issuing remote work visas, and Out of Office Offices have sprung up in Sweden where workers can get back to nature without losing Internet connectivity.
Whether your customers are desperate to get out or are struggling with the idea, the picture is clear that everybody has been affected by the pandemic and we all need time to heal. For a retail industry which has wellbeing at its heart, this may be the time when people start to really realize your worth.
Putting on a brave face
It's not only the idea of rejoining society that is causing anxiety. A survey of 2,000 employees published by Lime Global Ltd found that over half of the respondents reported feeling under pressure to put on a brave face in front of their colleagues, despite over a quarter feeling like they're not coping at work. 
A quarter of respondents who are returning to the workplace or have been working from home reported that they were worried about having to be the best version of themselves when they return to the workplace, while almost one in five are concerned about their stress being visible to others. 
Interestingly, again it's women and young people who seem to be bearing the brunt, with 56% of women – compared to 45% of men – feeling like they must put on a brave face for their colleagues, rising to 61% for young women aged 16-24.
What's selling in Salisbury?
Alison Hampton, manager of Well Natural, Salisbury, says her customers often arrive desperate for some relief. "We're seeing a lot of people, some with long-COVID, but mostly with sleep problems and anxiety. It's a chicken and egg situation: poor sleep leads to anxiety and anxiety leads to poor sleep. They are often desperate for help. 
"Obviously, we check what they are taking and whether they've seen a doctor. We approach
cautiously. Some of them have been on Google so come in asking for CBD or adamant that they want 5-HTP. As well as magnesium, we sell a lot of rhodiola and ashwagandha. 
"As for brands, Viridian Ashwagandha is good. Terranova has nice complexes but you have to explain them. Also probiotics – but again you need to explain gut health and the effects on the brain as it's not something people would automatically think about. We stock Biocare, Bio-Kult and Pro-Ven."
Rhodiola Stress Relief
FSC
Tel: 0800 0830356
E-mail:  [email protected]
www.fscsupplements.com
Rhodiola normally grows in cold climates such as the Arctic and the mountains of Central Asia. The oil contained is used as a traditional herbal medicinal product for the temporary relief of symptoms associated with stress, such as fatigue, exhaustion and mild anxiety, based on traditional use only.
All FSC supplements are made in the UK with the finest ingredients and based on widely recognised scientific evidence of their health qualities. Swallow one capsule daily with food.
Liposomal GABA™ with L-Theanine and Ashwagandha
Wholesale Health Ltd
Tel: 01606 889905
E-mail: [email protected]
www.wholesalehealthltd.co.uk
Good Health Naturally's GABA with L'theanine and ashwagandha, a highly bioavailable liquid liposomal product, offers powerful nervous system support. The advanced 'liposome' technology uses phosphatidylcholine to deliver the ingredients into cells faster and more efficiently, than capsules or tablets. Not found anywhere else, this unique combination is suitable for those wishing to promote a more calm and relaxed body, during periods of anxiety, stress and mental strain. Also ideal for those seeking to support a more restful night's sleep. Pleasant tasting straight off the spoon or mixed into liquids, for convenience and flexible dosing. Suitable for vegetarians and vegans.
Lavender Soap Bar
Friendly Soap
www.friendlysoap.co.uk
We've got a lot of love for lavender because nothing else quite hits the spot when it comes to relieving stress and promoting good sleep. It even disinfects the skin and boosts circulation too. The finely cut lavender leaves in Friendly's perennially popular Lavender Soap work as an exfoliant, complementing the essential oil for a soak that's deeply cleansing as well as wonderfully relaxing.
You won't find even the smallest smidgen of palm oil, preservatives or sulfates in any Friendly products and they are registered with The Vegan Society, Cruelty-Free International, The Living Wage Foundation and Good Shipping.
NeuroForte®
HealthAid Ltd, HealthAid House
Tel: 020 8426 3400
E-mail: [email protected]
www.HealthAid.co.uk
NeuroForte® – Healthy brain and cognitive function
The brain, the most vital organ in the body, it requires nutrients to support its function. The stress and pressure associated with modern lifestyles may reduce the brain's ability to function optimally, resulting in reduced concentration and alertness. HealthAid® have developed Neuroforte® contains essential nutrients such as amino acids, vitamins, minerals and herbs, which help support a healthy brain and nervous system, provide a sense of balance and wellbeing. Beneficial for cognitive function and good blood flow to and from the brain.
Neuroforte® retails at £10.49 for 30 vegan tablets.
Contact HealthAid Ltd on 020 8426 3400 for purchase and stockist information or visit
www.healthaid.co.uk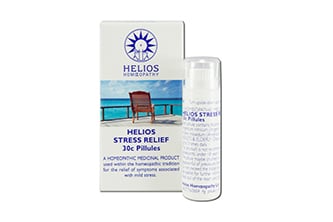 Relieve Stress Naturally with Helios
Helios Homeopathy Ltd
Tel: 01892 511555
E-mail:  [email protected]
www.helios.co.uk 
Homeopathy is holistic in that it can help both physical and emotional issues which are so prevalent at this time. Helios stress Relief combines three homeopathic remedies, Aconite, Arg nit and Arsenicum.  This combination has a long history of traditional use to relieve symptoms associated with stress and anxiety such as fearfulness, anticipatory anxiety, mild panic attacks, fear of illness, crowded places and much more.  Being natural, Stress Relief has no known side effects and comes in organic sucrose pill form, in our easy-to-use, single dose dispenser.
Formula CannabiGold
HemPoland
Tel: 07414 739323
E-mail:  [email protected]
www.cannabigold.co.uk/formula
NEW Formula –  CannabiGold food supplements have everything today's wellness seekers want… they're authentic, honest, natural.
Containing combinations of carefully selected, highly concentrated herbal extracts and vitamins from natural sources, they're perfect for those seeking conscious supplementation, helping you meet the demands of everyday life while taking care of your health and well-being. Made to the simplest composition – a maximum of 6 ingredients and no synthetic preservatives or unnecessary fillers. Choose from 6 vitamins lines and 4 herbal products, all in 'no-pill', liquid format. 7 of the 10 products are vegan certified. Product range RRPs from £10 to £18
Garden of Life mykind Organics Vitamin B Complex
Kinetic Natural Products Distributor
Tel: 08450 725 825
E-mail: [email protected]
www.kinetic4health.co.uk
Garden of Life mykind Organics B-Complex is a once daily formula that provides 100% daily value and more of all the B vitamins to help support healthy energy levels, support metabolism and stress response. Contains 300mcg of biotin for healthy hair, skin and nails. Supports a healthy heart with 400mcg (100% daily value) of folate. Made from real organic powdered fruits, vegetables and herbs and made from over 25 real, nutritious foods. Tablets are uniquely made using Clean Tablet Technology, made only with food, no fillers, binders or excipients. Certified USDA Organic, gluten free, kosher and Non-GMO Project Verified.
Lamberts® Theanine & Lemon Balm Complex With pantothenic acid for normal mental performance
Lamberts Healthcare Ltd,
Tel: : 01892 554313
E-mail:  [email protected]
www.lambertshealthcare.co.uk
L-Theanine is a fascinating amino acid that is present in normal tea and is believed to be responsible for that unique 'nice cup of tea' feeling. Indeed, L-Theanine is now widely recommended by practitioners for those during times of stress and anxiety. Lamberts® Theanine & Lemon Balm Complex combines a full 200mg of L-Theanine alongside a significant 6000mg of lemon balm plus three relevant B vitamins. Folic acid and biotin are both included in view of the fact that they contribute to normal psychological functions and pantothenic acid as it contributes to normal mental performance.
Living Nutrition True Adaptogens
Living Planet Distribution
Tel:  020 3176 9982
E-mail:  [email protected]
www.livingplanetdistribution.com
One of Living Nutrition's new 'Cognitive' range of fermented herbal blends, True Adaptogens brings together plant foods renowned for their gently balancing effects on the nervous system. The exclusive fermentation process draws on thousands of years of traditional herbal wisdom to evolve organic red ginseng, ashwagandha, holy basil and rhodiola into a live tonic that takes it beyond conventional adaptogen formulas. In addition to an extended fermentation, it is freeze dried to preserve all the potent, synergistic compounds of the original plants. This bioactive formula is rich in important phytochemicals including ginseng saponins, withanolides, rosavin and salidroside, for enhanced resilience during challenging periods. 
Living Nutrition Night Time
Living Planet Distribution
Tel: 020 3176 9982
E-mail:  [email protected]
www.livingplanetdistribution.com
Are your customers struggling to nod off? Living Nutrition's Organic Fermented Night Time contains herbs revered in traditional herb lore for their calming and sedative effects, making this formula a great addition to a healthy bedtime routine. Valerian supports the nervous system to ease the passage into sleep and is paired with passion flower for enhanced anti-anxiety benefits. The final ingredient is hops, known for centuries for its sleep-inducing properties. This potent blend is rich in enzymes, beneficial microbes, and phytochemicals to support peaceful sleep. Living Nutrition's range of herbal complexes are expertly fermented, making the compounds within highly bioavailable and effective. 
NutraRelax Herbal Tea
NutraTea
Tel: 020 3146 7150
E-mail:  [email protected]
www.nutratea.co.uk
NutraRelax® by NutraTea® is 1 of 22 herbal remedy teas that has been expertly blended by pharmacists and herbalists to support optimal relaxation and the maintenance of a healthy sleep. Containing 100% active botanicals, this herbal blend contains Passionflower, Lavender & Hawthorn Berries and other well-renowned herbs to help support your mental wellbeing in cases of tension and stress. This comprehensive herbal tea contains no flavourings, oils or excipients allowing each tea bag to be reused throughout the day, offering a tasty way to maintain a mental calm and promote sleep onset.
From our farm to your shelf…De-stress with SOiL Organic Aromatherapy
Pravera Ltd
Tel: 01557 870203
E-mail:  [email protected]
www.soilorganics.co.uk
The SOiL Organic Aromatherapy De-Stress blend is a calming complex of the purest 100% organic essential oils  including grapefruit, clary sage, cypress and cedarwood, all expertly blended to help ease tension and anxiety while calming both the body and mind. 
SOiL Organic Aromatherapy is grown on our own farms to bring you the purest essential oils for your store and your customers. The range includes essential oils, body and massage oils, carrier oils, shea butters and remedy rollers and are all certified organic by ECOCERT. If you are interested to stock the SOiL Organic Aromatherapy range, please get in touch with Pravera Ltd for your information pack.  
Bio-Kult Brighten
ADM Protexin Ltd
Tel: 01460 243230
E-mail:  [email protected]
Getting stressed easily and anxious in situations is commonly seen in those who suffer from irregular bowel movements, symptoms which are often associated with an imbalanced gut flora. Bio-Kult Brighten is the latest addition to the Bio-Kult Gut-Brain Range, designed to target your inner smile. Bio-Kult Brighten is a scientifically developed, advanced multi-action formulation containing 14 live bacteria strains, vitamin D, B6, B12, magnesium and zinc. Vitamins B6 and B12 contribute to normal psychological function as well as the reduction of tiredness and fatigue. Vitamins D, B6, B12, and zinc all contribute to the normal function of the immune system.
Vitano Rhodiola Tablets
Schwabe Pharma (UK) Ltd
Tel: 01628 401980
E-mail:  [email protected]
www.vitano.co.uk 
Rhodiola rosea is an adaptogenic herb, meaning it supports the stress response helping users feel more balanced and calmer, as well as increasing energy levels. Vitano® Rhodiola is a licenced traditional herbal medicine for temporary relief of symptoms associated with stress, such as fatigue, exhaustion and mild anxiety.Vitano® Rhodiola has been positively evaluated in numerous trials to relieve stress and is also considered to be beneficial within the context of boosting sex drive.Vitano® Rhodiola is suitable for vegetarians and vegans and free from lactose, gluten, wheat, soya, corn and sugar. RRP £13.27 for 30 two-a-day tablets.
Bee calm & Bee rested supplements
Unbeelievable Health
E-mail:  [email protected]
www.unbeelievablehealth.com
Bee calm & Bee rested sleep supplements are formulated by nutritionists blending therapeutic amounts of plant-based nutrients with proven benefits & studies behind their use to help provide natural relief for frazzled nerves and poor sleep. These unique research-based supplements combine high quality ingredients to help ease tension, stress, anxiety and low moods and to help one nod off faster & wake up less in the night. They are concentrated so fewer capsules are required. Each contains different ingredients so they may be taken together.  UK Made.