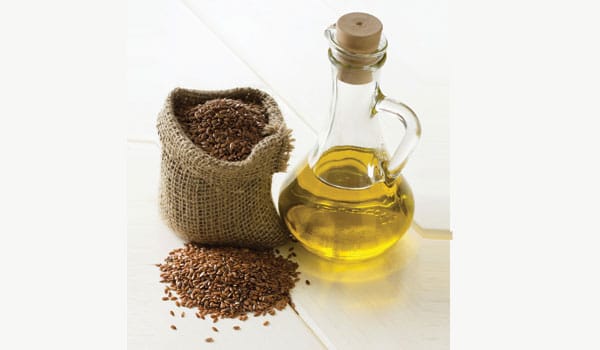 The nutritional oils category has reinvented itself in recent years – and it's providing independent health stores with a brilliant opportunity
Not so long ago the 'healthy oils' category was a relatively straightforward affair. One strand of products was merchandized as culinary oils – speciality 'foodie' oils that came with the bonus of additional health benefits. Then there was the sizeable EFA and fish oil supplements category, which typically sat alongside VMS products.
In recent years the line between culinary oils and essential fatty acid supplements has blurred. We've seen a number of the best-known supplements brands moving into the food space, while the speciality culinary oil brands have increased their emphasis on the health credentials of their products – albeit with everyone having to tiptoe around claims regulations.
At the same time the nutritional oils category has emerged in its own right, with a growing offer of blends and life stage or condition products.
Healthy oils "has become a massive category," says Viridian MD Cheryl Thallon. "Beyond eating well and living well, there's an underlying premise that what you need as the foundation of good health is a good multivitamin, probiotic and essential fatty acids." Thallon says a move towards bottled products – as opposed to capsules – is often to do with the levels needed. "For some oils, you'll need 15-20ml – that would translate to four or five capsules, so a bottled format is more practical." She sees nutritional oils as "bridging products" between supplements and food."
She also believes that specialist nutritional oils offer independents a big opportunity. Whether they are seen as culinary oils (and culinary is not an especially useful term, since we are mainly talking about oils that should not be used in cooking) or nutritional oils will depend upon how they are merchandized, she suggests. "Nutri-tional oils are usually kept in the fridge – although if they're nitrogen-flushed they don't need to be – which definitely alters the customer's perception."
Sally Marshall at Wild Oats in Bristol says there is "quite a big overlap in culinary and nutritional oils". Oils are also one of those areas where lots of advice is given. "People come in asking about a particular oil they've heard about, and sometimes they're quite surprised about the very specific advice we will give on both how to use and store them.
"Fish oils are always popular, but so are seed oils like hemp and flax. Coconut oil is still a big, big seller. We get quite a few people who have heard about its weight loss and appetite modifying properties, and those who are concerned about cardio health or skin conditions. "As far as brands are concerned, Viridian has a good depth of range. Biona oils do well, and so do local Bristol brands Yaoh and Pukka's oils."
Fresh from the farm
Linseed oil specialist The Linseed Farm – initially known as High Barn Oils – has been growing and cold-pressing "farm fresh" linseed since 2000. It sells its Sussex grown farm-pressed oils both as culinary oils and in 'pod' formats. Last month the brand launched its own on-farm bakery and Lin Food range, enlisting Great British Bake Off star Cat Dresser.
Linseed Farm founder, Durwin Banks, believes freshness is key to the vitality of health-enhancing oils like linseed (or flax). "Apart from tasting delicious and being brilliant in all sorts of recipes, from soups to hummus, it's useful in a whole range of inflammatory conditions, effective at reducing bad cholesterol and a great source of fibre, so good for things like IBS."
Essence of Eden Premium Raw Organic Coconut Oil – Centrifuged.
Essence of Eden Ltd
Tel: 01491 614444
E-mail: [email protected]
www.essenceofeden.co.uk
Our Top Grade Centrifuged Organic Coconut Oil has won numerous National Awards over the years in Blind Tasting Sessions . A truly delicious oil and a sumptuous enhancement to any recipe. Also selected as a finalist in the Quality Food Awards. This month we are offering a free book by Dr. Bruce Fife on orders of our pack of 6 x 454g jars, whilst stocks last. One book per customer. We also stock an Organic Cold Pressed Coconut Oil, in order to suit all pockets. Please see our web for more details.
COCONOIL
Bamber Watson Associates Limited,
Tel: 0161 439 9988
E-mail: [email protected]
www.coconoil.co.uk
Coconoil™ Virgin Coconut Oil is the oil of choice for all culinary, dietary, hair and skin care needs! Coconoil™ is 'The Pick of the Palms'. The established and trusted Virgin Coconut Oil brand since 2005.We specialise in Virgin Coconut Oil. Coconoil™ Virgin Coconut Oil is cold pressed, totally pure, unrefined and carefully produced in Sri Lanka and Ghana. Soil Association and Vegetarian Society certified. Available in ORGANIC and ORIGINAL variants in retail and wholesale packs. We offer healthy margins for resellers and retailers with competitive price points for consumers. Coconoil™ , the healthy and trusted choice in Virgin Coconut Oil.
JEEVA – The First and Finest Ethical Indian Extra Virgin Raw Coconut Oil
JEEVA UK LTD
Tel: 01895434960, 7594954381
E-mail: [email protected]
www.jeevauk.com
JEEVA – The First and Finest Ethical Indian Extra Virgin Raw Coconut Oil – Jeeva – Where traditional Indian values meet natural ingredients; balancing mind and body to keep you 'full of life'. Extracted from the milk of farm fresh, organic Indian coconuts. Our cold pressed & cold processed techniques preserve the naturally high lauric acid content, delivering a superior product which is as Close to the natural state as possible and full of coconut goodness. Jeeva only uses sustainable farming methods and is both ethically and environmentally conscious. Our organic oil is available in 125ml, 250ml & 450ml glass jars.
Clearspring Organic speciality oils
Clearspring
Tel: 02087 491781
E-mail: [email protected]
www.clearspring.co.uk
Clearspring organic oils are cold pressed, unrefined and full of flavour. Each has its distinct flavour, colour and nutritional profile and each deserves its place in the kitchen. From the rich, dark green, silky pumpkin seed oil, the smooth creamy, nutty flavoured avocado oil, to the world's most precious culinary oil traditionally extracted from Moroccan argan kernels these oils are exceptional, versatile and a joy to use. They offer numerous health benefits by retaining their vitamin E content and having a balance of omega3, 6 and 9 essential fatty acids. Delicious and nutritious.
Barlean's Omega Swirl
Kinetic Natural Products Distributor
Tel: 08450 725825
E-mail: [email protected]
www.kinetic4health.co.uk
Now everyone can enjoy the benefits of Omega-3 without the oily taste or texture, swallowing of large cap-sules, or fishy repeating aftertaste, just delicious smoothie form. The perfect solution for the whole family, and there's even a 100% Vegan option. Barlean's Omega Swirl Products are made with either Barlean's Fresh Catch Pharmaceutical Grade fish oil – clinically proven to be 9 times more absorbable than regular fish oil- or Organic Cold-Pressed Flax Oil. With over 1000mg (fish) or 2620mg (flax) of Omega-3 per serving and all-natural fruit flavour, naturally sweetened with Xylitol.
Sunita Organic Greek Extra Virgin Olive Oil
Sunita Foods
Tel: 02084 528465
E-mail: [email protected]
www.sunitafoods.co.uk
This superb oil is made from organically grown Koroneiki and Athinioelia olives from the Southern Peloponnese region of Greece. Its Extra Virgin classification means that it is produced without chemical treatment and contains less than 0.8% acidity. The olives are mechanically pressed without the use of heat, which enables us to preserve the nutritional value and the delicate flavour and aroma of the oil. All of which adds to it's superior taste. Sunita also produce an Organic Extra Virgin Olive Oil which too, is cold pressed and made from a blend of the finest selected olives. This is lighter in taste and ideal for dressings and marinades. www.sunitafoods.co.uk
Lucy Bee Extra Virgin Fair Trade Organic Raw Coconut Oil
Lucy Bee Ltd.
Tel: 01992 537874
E-mail: [email protected]
www.lucybee.co
Lucy Bee Extra Virgin Fair Trade Organic Raw Coconut Oil is a cold pressed, unrefined dietary oil. Being Fair Trade means we continuously support sustainable community developments and day to day living for the producers and workers. Never blended, our raw coconut oil is available in glass jars with easy peel labels and is suitable for all cooking – frying, roasting, baking and as a spread. It can, also, be used as a natural beauty product on the skin and hair. Lucy Bee, Nature's Perfect Ingredient. Available exclusively from Tree Of Life. SRP £9.95 for 500ml
Nutiva Organic Extra Virgin Coconut Oil
Kinetic Natural Products Distributor
Tel No: 08450 725 825
E-mail: [email protected]
www.kinetic4health.co.uk
Nutiva's certified Organic and non-GMO Extra-Virgin Coconut Oil is light in taste with a pleasant aroma and pure white colour; a world away from industrialized coconut oil. It's cold-pressed from fresh coconuts, not dried copra, unrefined, chemical-free, unfermented, un-bleached, undeodorized, unhydrogenated, no solvents and made with Nutiva's Fresh Is Best™ commitment. Virgin coconut oil is rich in the essential fatty acids, the "good fats" that doctors recommend and is cholesterol – and trans-fat-free. One of the "good fats", which makes up about 50% of coconut oil, is lauric acid. Lauric acid is a rare medium-chain fatty acid found in mother's milk. It is now being shown to have anti-fungal, anti-viral, and anti-bacterial, health-protecting properties.
Oil of Life
Vitona
Tel: 02086 7688627
E-mail: [email protected]
www.vitona.co.uk
Our bodies need a stable supply of trace nutrients and essential fatty acids to help us cope with day to day corporal stresses, especially when going through hormonal periods or changes such as the menopause. Vitona Oil of Life Beauty (£29.95 for 500ml) contains eight essential organic skin care oils, known for their hormone balancing properties. Best of all, these ingredients also are very beneficial for the skin, playing an important part in preventing and repairing the aging processes. These include: Pure Flaxseed oil, Evening primrose oil, Rosehip oil, Argan Oil, Sea buckthorn oil, Pomegranate seed oil, Moringa and Coconut oil. Available to order from www.vitona.co.uk and www.revital.co.uk.
COLD PRESSED OILS
Sun & Seed
Tel: 02072 677799
E-mail: [email protected]
www.sunandseed.com
Sun & Seed oils are cold extracted from seeds or nuts at temperatures below 42 C,
to preserve the important health benefits.
Our oils are filtered naturally without any chemical treatment or refining. We employ traditional methods to produce high quality nutrient rich unrefined oils with delicious flavour and unique aroma. Sun & Seed oils are made in small batches to reach our customers as fresh and flavoursome as possible. UK Distributors: Marigold Health Foods , Essential Trading Coop
TIANA Organic Exquisite Omega 3 Spreadable Butter
Tiana
Tel: 02084 271695
E-mail: [email protected]
www.tiana-coconut.com
Deliciously creamy and dairy-free TIANA Organic Exquisite Omega 3 Spreadable Butter is organic, 100% raw, vegan friendly, rich in Omega 3, 6, 9 essential fatty acids and is cholesterol and trans-fat free. It is the best choice for a healthy balanced diet or for those with allergies to milk, lactose, casein and gluten. It contains top quality unique ingredients; the multi award winning TIANA Fair Trade Organic Raw Extra Virgin Coconut Oil, cold pressed olive and flaxseed oils. Excellent for spreading on sandwiches, toast or melted over cooked vegetables, pasta, rice or potatoes. TIANA has a full range of coconut oils and butters ideal for anyone aspiring to a healthier lifestyle. TIANA Exquisite Omega 3 Spreadable (RRP £5.99) is available from your preferred distributor. For further information and samples please contact TIANA Fair Trade Organics
Biona Organic Raw Virgin Coconut Oil
Biona
Tel: 02085 472775
E-mail: [email protected]
www.biona.co.uk
Biona Coconut Oil is a high quality, raw oil that is not refined, bleached or deodorised. Careful cold-pressing of the coconut flesh preserves the valuable properties and fruity coconut flavour. Coconut oil is less sensitive to heat than other oils, making it ideal for high temperature cooking. It can even be used as a daily spread in place of butter. What's more, coconut oil is a good source of healthy, non-hydrogenated short and mid-chain fatty acids allowing it to be quickly metabolised by the body. This is a staple food for all cooking, cosmetic and sports nutrition needs.