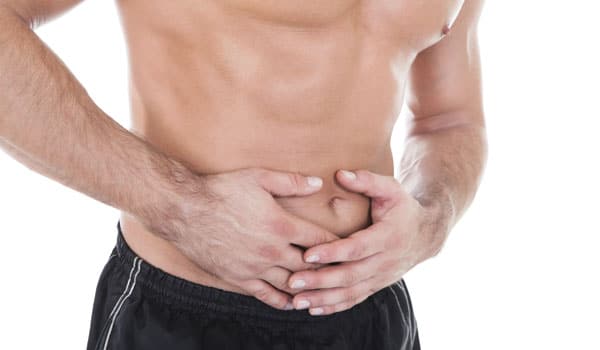 Matt Chittock finds out how natural health approaches can make gut problems a lot easier for customers to stomach
The fact that, according to the National Obesity Forum, half of Britons will be obese by 2050 is nearly enough to put you off your food. Yet, that worrying statistic only tells half the story. The bottom line is that as our relationship to our body shape changes, so does the way we relate to our gut.
According to the gut health charity CORE, one in five of us now suffers with Irritable Bowel Syndrome (IBS), while Allergy UK reports that nearly half of us (45%) suffer from sensitivity to certain foods.
In part, this heightened awareness around digestive problems could be considered as a win for the natural health industry.
A serious issue
Part of the reason these figures are so high is that people now treat their symptoms more seriously than ever before. Natural health stores have always played a part in encouraging people to get tested for allergies, while at the same time providing a space to sell gluten-free and other diet-sensitive foods.
Natural health expert Patrick Holford has his own take on the biggest gut health problems facing the UK, gleaned from a survey from his 100% Health club. "In our 100% Health survey over 55,000 people said constipation is the number one problem, with nine out of ten not going to the loo every day," he says. "This is followed by bloating – which is experienced by 65% of people – with the next most common issue being flatu-lence (59%), followed by stomach pains (42%), diarr-hoea (41%) and indigestion and/or heartburn (32%).
"Collectively, these are also the symptoms of irritable bowel syndrome (IBS) which is experienced by perhaps 20% of people."
So what are the best natural solutions to aid this plethora of gut and stomach problems? Holford breaks them down into three main approaches. Poor digestion "The first potential cause of these problems is poor digestion," he explains. "If present, bacteria in the gut have a feast, producing gas, pain and, possibly, loose bowels. The body makes around ten litres of digestive juices a day containing a variety of enzymes – but some people produce much less of certain enzymes than others.
"For example, you need amyloglucosidase to digest greens and galactosidase to digest beans. Some people lack these."
Holford recommends supplementing with an all-round digestive enzyme as a great place to start the fight-back. He says a good choice should contain the enzymes mentioned above, plus lipase, protease, amylase and lactase. He believes this mix could provide "immediate relief within minutes."
The next step is to consider the gut flora. "There are in the order of ten times more bacteria in your body than living cells," Holford explains.
"The main two families of bacteria are Lactobacillus acidophilus and the Bifido-bacteria. These two strains show the most benefit. They have been found to quicken recovery from diarrhoea in studies on children, and relieve constipation in studies on adults, as well as reducing symptoms of IBS in clinical studies."
If none of that does the job then Holford says an unidentified food allergy or intolerance could be behind the problem – so it pays to get a proper check-up.
For problems that start in the stomach it makes sense for customers to pay attention to what they eat as well. Holford advises limiting caffeine and alcohol – which can both irritate the gut – while maximizing the amount of soluble fibres in their diet from sources such as chia seeds or oats.
As many natural health retailers know, some modern issues such as digestive problems can be best treated by ancient practices. Take Ayurveda, the 5,000-year-old Hindu system of traditional medicine. Dr Deepa Apte is a well-respected expert on the subject, having scooped the Outstanding Achievement Award at last year's CAM Expo for her work as founder of training and product centre Ayurveda Pura in London.
Apte says she has treated a range of digestive complaints with an Ayurvedic approach, ranging from "travel tummy" to ulcerative colitis.
"Ayurveda as a principle revolves around the gut system," she explains. "So an Ayurvedic approach can be a combination of foods, herbs, massage, yoga, lifestyle routine and other 'suggestions'."
At the core of Ayurvedic philosophy is the idea of living a life based on your body type – either Vata, Pitta or Kapha – and eating the foods which complement that type. "Ayurveda stresses preven-tion and getting rid of the cause rather than symp-toms," says Apte. "Simple approaches can be to start the day with a ginger lemon tea to help strengthen the digestive fire. Avoid faulty food combinations like fruit and dairy, meat and dairy and fish and dairy."
Apte also advises a period of "mild" fasting about every fortnight to help fully cleanse the system.
The rise of probiotics
When it comes to digestion, probiotics is a category that has truly captured the public's attention. According to Euromonitor the global market for probiotics continues to grow at a furious pace, with sales expected to reach a massive $45 billion by 2017.
All the familiar health store brands feature a probiotic as a core part of their offer – and 'synergistic nutrition' company Terra Nova is no exception.
"TerraNova Probiotic Complex with Prebiotic has a very broad full spect-rum of the main key probiotics," says Thierry Damour, nutritionist and technical trainer at TerraNova. "It has six different strains of friendly bacteria and the prebiotic – the food that nourishes it.
"This helps to reduce the symptoms of food poisoning, food sensitivity, tummy bugs, flatulence and IBS."
As any analyst worth their salt will tell you – probiotics is now a mature market, with the idea of 'friendly bacteria' firmly lodged in the public's consciousness. This begs the question: where's the next big category shift on health store shelves going to come from?
The alkaline balance
Although it's a trend that's been bubbling under for a few years now, maybe 2015 will be the year that the alkaline diet finally hits the mainstream.
Natasha Corrett is the woman behind Honestly Healthy, an online hub dedicated to spreading the word about alkaline living.
"It all started about four years ago when I was so busy with my job – I was running around all over the shop, working ridiculous hours, not eating properly and yo-yo dieting because I did not feel comfortable in my body," she explains.
After finding out from an Ayurvedic expert that her body was "incredibly acidic", Corrett embarked on a 21-day alkaline cleanse. "I have never looked back," she says. "It completely changed the way I felt and I wanted to share this feeling through Honestly Healthy."
Corrett says that at the heart of this alkaline approach is the gut and the digestive system.
"If you feed it with the right things, it can ensure that all of the right nutrition, vitamins and minerals can be released into your body and transported to every organ, hair follicle and brain cell," she explains.
"If the digestion is not working correctly, how can it deliver what the body needs?"
Corrett adds that switching to alkaline food is all about relieving stress on the digestive system. She believes that some foods cause excess stress: for instance, meat can take a lot of energy to break down while refined sugar and dairy, can also cause issues.
She says that a good way into a more alkaline diet is the process of "upgrading". She defines this as taking a certain ingredient in the diet and then switching to a more healthy option. This could mean swapping dairy chocolate for dark, or standard bread for a gluten-free option. However, Corrett reckons that, just like your mother used to say, if you want to stay well you should eat your greens. "The most important things to make sure you are eating are lots of green leafy vegetables, whole grains and all of the food groups," she says.
"It's important to remember that our bodies need all of the key food groups in some form or another, including carbo-hydrates, so it is not good to cut them out completely. All foods should be eaten in moderation, but if we were to lean more heavily on one then it would be greens, as the majority of them are at the higher end of the alkaline scale and are a source of fantastic, easily digested nutrition for the body."
With gluten-free foods already a massive market, advocates like Corrett mean that manufacturers might well be looking at products' acidity levels to bring about the health store world's next big thing.
Dida
New Nordic Ltd
Tel: 01482 300695
E-mail: [email protected]
www.newnordic.co.uk
The affect of yeast? Many of us live with yeast in our body, without ever thinking about it. Researchers have showed that high concentrations of yeast suppressing plant extracts have a positive influence. The extracts are digested and create an environment in the intestines where yeast does not thrive. Dida is a natural product from Scandinavia. It combines yeast suppressing and anti-septic ingredients to help you feel good. Taking Dida is a long-term solution to help control yeast, bloating, sugar cravings, and upset stomach. Dida tablets are available in a 90's pack. For more information call 01482 300695 or visit www.newnordic.co.uk
Terranova Digestive Enzyme Complex
Kinetic Natural Products Distributor
Tel: 08450 725 825
E-mail: [email protected]
www.kinetic4health.co.uk
A highly active digestive enzyme formulation enhanced with Magnifood- an intensely synergistic complex of botanicals and super-foods. A pH- stable digestive enzyme formula, to support healthy digestive and intestinal function. Features Fennel Seed, reported to soothe digestive tract and support intestinal function; Green Barley Grass, rich in chlorophyll and fibre; Stabilised Rice Bran, with both insoluble and soluble fibre, and FOS; Ginger Rhizome & Root, supports healthy digestive activity in the stomach and soothes in-testinal tract; and Artichoke Leaf, Cardamom Seed, Gentian Root. All Terranova products are vegan and contain no fillers, binders or excipients. For more information visit kinetic4health.co.uk or call 08450 725 825
Jarrow Formulas Jarro-Dophilus
Kinetic Natural Products Distributor
Tel No: 08450 725 825
E-mail: [email protected]
www.kinetic4health.co.uk
Jarrow Formulas Jarrodophilus Ultra Jarro-Dophilus 50 Billion Probiotics highly enough. As you can tell from the title each capsule contains 50 Billion Organisms per capsule of 10 different strains from 3 different genera. Each capsule is coated with a gel matrix to protect the probiotics through their transit through the gut, so that they might end up where they are supposed to be – in the intestine. the product is vegetarian, and contains no wheat, no gluten, no dairy, no egg, no fish/shellfish, no peanuts/tree nuts. Each tub holds two months supply, at under £40! For more information visit kinetic4health.co.uk or call 08450 725 825
Lepicol 3 in 1 High Fibre Formula
Lepicol
Tel: 01460 243230
E-mail: [email protected]
www.lepicol.com
Lepicol is a multi-fibre source product containing gentle psyllium husk which contributes to maintaining normal bowel transit, as well as inulin which is a prebiotic fibre source. Together, these two ingredients can help ensure your recommended daily intake of fibre. The third key ingredient of Lepicol is 5 probiotic strains that are naturally present in a healthy person's digestive system.
Ultimate Flora Critical Care 50 Billion
Renew Life UK
Tel: 0800 707 6671
E-mail: [email protected]
www.renewlife.co.uk
Ultimate Flora Critical Care 50 billion is North America's #1 selling high potency probiotic formula. Each capsule delivers 10 strains of powerful probiotics and is the only probiotic formula to offer complete support to both the small and large intestine. 20 billion Lactobacilli probiotics support the small intestine and 30 billion Bifidobacteria probiotics support the large intestine, therefore supporting the entire intestinal tract. Our unique enteric coating delivery system ensures the probiotics are not destroyed in the stomach and arrive alive to the intestinal tract. Easy to take one a day, dairy and soy free formula. Vegetarian Society approved.
DigestEeze® (Milk Thistle)
Natures Aid
Tel: 01772 686231
E-mail: [email protected]
www.naturesaid.co.uk
Natures Aid DigestEeze® (Milk Thistle) is a Traditional Herbal Remedy (THR), to relieve the symptoms associated with over indulgence of food and drink such as indigestion and upset stomach based on traditional use only. Each Natures Aid Milk Thistle tablet contains 137.5-165mg of standardised extract from Milk Thistle fruits (Silybum marianum (L.) Gaertner), corresponding to 82.5mg of silymarin, calculated as silibinin. Natures Aid DigestEeze® is suitable for Vegetarians and Vegans. 60 tablets RRP £9.95. For further information on DigestEeze® or the Natures Aid Traditional Herbal Medicines range call Natures Aid on 01772 686231.
D'mix
Conscious Food Ltd
Tel: 0207 720 7099
E-mail: [email protected]
www.consciousfood.co.uk
Activate your enzymes and kick start digestion the proper way! Our award-winning D'mix is the 1st and only product to incorporate chewing into a digestive treatment, helping to activate up to 70% of digestive enzymes and assimilate and digest food. Containing 8 foodstate botanicals to chew after meals and train you back into good digestive habits. New & improved with vitamin B12 rich palmyra jaggery, so is even better at coping with digestive disorders that rob you of this vital nutrient. Now available in single serving sachets. Don't suffer this Christmas -eat what you like! Available from Tree of Life, CLF, Suma & The Healthstore
UltraProbio™ Optimum Gut Support
HealthAid Ltd,
Tel: 020 8426 3400
E-mail: [email protected]
www.HealthAid.co.uk
The key to good digestive health and overall well-being is the maintenance of a healthy bacterial balance in the gut. Poor diet, stress, alcohol and antibiotics can wreak havoc in the gastrointestinal tract. HealthAid® UltraProbio™ is formulated to contain a unique 100 Billion superior culture blend of 14 viable strains; fortified with a prebiotic (FOS) to support the development of beneficial bacteria in the intestines. HealthAid® uses special acid and bile resistant strains, which prevent the stomach juices destroying the ingredients before they reach the intestines, ensuring their purity and potency.7 UltraProbio™ retails at £39.99 for 30 capsules. Contact HealthAid Ltd on 020 8426 3400 for purchase and stockist information or visit www.healthaid.co.uk.
Patrick Holford DigestPro
Natural Wellbeing Ltd,
Tel: 0845 5219 190
E-mail: [email protected]
www.naturalwellbeingltd.co.uk
From Patrick Holford's range of optimum nutrition for a healthy body, DigestPro is a formulation that combines vegetable enzymes, glutamine and acid stable live bacteria Lactobacillus acidophilus and Bifidobacteria. Each capsule contains 1 billion viable proprietary organisms. Suitable for vegetarians and vegans. RRP £27.95 for 60 capsules, with a recommended daily intake of 1-3 capsules.
Bio-Kult for Digestive Health
Our digestive system is full of trillions of different microorganisms. A healthy balance of beneficial bacteria is necessary to assist in the efficient digestion of food, regular healthy bowel movements, supporting immunity and protecting the health and integrity of the gut lining. The balance can be compromised by a number of factors, especially during the busy festive period with factors such as inadequate nutrition, alcohol consumption, stress, travel, infection and antibiotic therapy. The Christmas festive season can often mean increased parties and alcohol consumption. Alcohol can cause an imbalance of our delicate gut flora and damage to the gut lining1 where the beneficial bacteria lie. Studies have shown intestinal permeability (damaged gut lining) to persist for up to 2 weeks after drinking1. Drinking alcohol in moderation alongside a meal opposed to on an empty stomach could help to lessen these potentially harmful effects. Then later on in the evening try alternating an alcoholic drink with water or a soft drink. Eating good quality protein such as turkey is said to keep the liver nice and healthy too! Uncomfortable symptoms of bloating can often ruin a big festive meal out. One of the important jobs of the beneficial bacteria in our guts is to assist with the production of digestive enzymes to ensure the final stages of food break down and absorption. The large intestine bacteria assist in the fermentation of food that digestive enzymes have failed to digest making more nutrients available to the body. It is often pathogen bacteria and yeast that are believed to produce more gas than beneficial strains while fermenting undigested food. To support optimal digestion try to eat slowly and chew food well.
References 1. Bjarnason I, Peters TJ, Wise RJ. 1984. The leaky gut of alcoholism: possible route of entry for toxic compounds. Lancet. Jan 28;1(8370):179-82.