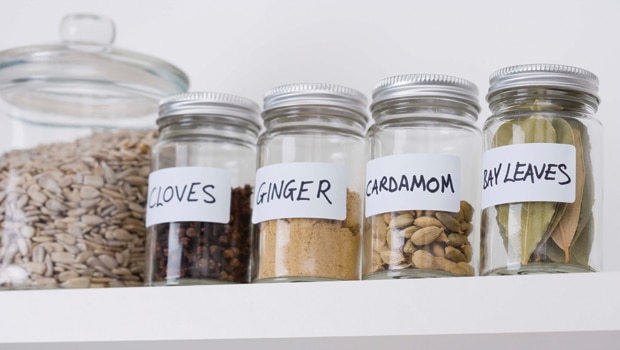 As more people are cooking their family meals from scratch due to both health and economic reasons, Jane Wolfe looks at the top performers in the world of store cupboard ingredients
A comprehensive store cupboard offering is an essential ingredient for any successful natural food store. Celebrity chefs, the desire to know exactly what is going into their meals, specific dietary requirements, and having less household disposable income are all inspiring people to cook from scratch. In the oil arena, coconut oil has been a massive hit in health food stores for the past few years and continues to fly off the shelves. "The major trend at the moment is coconut oil," says Essential Trading's Elli Sarre. "The growth in awareness about it and its health benefits is just incredible." As well as stocking its own brand, Essential offers Biona's Organic Coconut Oil Cuisine – a mild, odourless oil. Lucy Bee's Extra Virgin Organic Coconut oil is certified fair trade, and, the company says, offers great value for money, and Essence of Eden's Organic Premium Raw Coconut Oil won Gold in the Soil Association's 2013 Organic Food Awards.
The bake off takes off
With the Great British Bake Off still inspiring would-be Mary Berry's to don their aprons and get cracking, baking ingredients are a big draw for health food stores. "Since 2008 we've seen about 10% increase every year on these sorts of ingredients," says Sarre. "We've recently started stocking Biona Coconut Flour – this is the one that people are going to be most excited by. Our other popular flours include buckwheat, maize, millet, corn and soya." "We see lots of differing types of flours such as rye and tapioca," adds Axel Steenberg of Steenberg Organics. Baking ingredients are a major part of the free-from sector, which is still on the up. In fact, Mintel reports that the free-from market has grown by 61% over the last five years to £342 million, and predicts it will increase by 46% to £561 million by 2017. Doves Farm offers gluten-free baking products ranging from Rice Flour to Organic Corn Flour; Orgran's range includes Alternative Grain Wholemeal Bread Mix and All Purpose Pastry Mix; and Bob's Red Mill's offer includes gluten-free sorghum flour. Suma and Barkat both produce gluten-free baking powder, while isabel's offers gluten-free pizza bases and batter mixes. As well as gluten- and wheat-free bread mixes, Helen's has also recently launched two new mixes: Chocolate Cup Cake and Dessert Crumble. And departing from the free-from category, Marriage offers a selection of 13 different home-baking flours for breads and cakes. One up and coming ingredient, according to Sarre, is mulberries. "Mulberries are really big right now. It's part of the whole superfoods trend." And another trend that Steenberg has seen is an interest in 'clean' bakery ingredients. "Our organic extracts are doing especially well – vanilla, almond, rose water, orange flower water and peppermint, lemon and orange extracts," he says.
Spicing it up
Key Note has reported that the food seasoning sector increased in value by 2.2% in 2012 to £91 million, and forecasts that it will continue to flourish over the next five years. This, it says, is partly due to flavour and product innovation, particularly in exotic seasonings and a proliferation of pre-mixed blends. Steenberg has noticed a particular trend for Middle Eastern spices. "We have seen a lot of strength in spices and seasonings for Lebanese and other cuisines off the back of television programmes like Yotam Ottolenghi's Jerusalem on a Plate – sumac, dukkah and zaatar and so on." Steenbergs Organic offers an extensive range of seasonings inspired by worldwide cuisines such as American, Asian, Mediterranean and Arabic, including Baharat, Bizar A'shuwa, Chawage and Chermoula spice blends, as well as organic pepper and salt blends. Chiman's meets both the exotic and pre-mixed criteria too with its range of Organic Authentic Indian Spice Blends including Coriander Chicken, Balti Chicken and Spinach Bhaji. And as well as seasonings including Ume Plum Seasoning and Tekka, Clearspring offers a range of vinegars such as Brown Rice Vinegar and Apple Balsamic Vinegar. Essential's range of mixes comprises Cajun, Fajita and Piri Piri. "These are definitely doing really well. We are also broadening our ranges of chillies," says Sarre. Another newly offered product from Essential is Profusion Himalayan Rose Pink Crystal Salt. This salt has a distinctive rose pink colour which is a result of its high mineral content of iron, potassium and magnesium.
Pick of the pasta
Again, dietary requirements are pushing the pasta market, with the demand for free- from alternatives still rising. Mintel found that in 2012 the number of people buying gluten-free products in the UK rose from 8% to 13% of the population. "If you are on a gluten-free diet you are more likely to cook home meals from scratch just to avoid those sorts of ready meal ingredients – people are very aware of that now," explains Sarre. Eskal Foods' free-from range includes Thai Rice Noodles as well as Corn Pasta which comes in Penne, Lasagne and Fusilli varieties, and is wheat-, egg- and gluten-free. And for a low calorie option, the Slendier range of pasta alternatives has just arrived in the UK. Made from the vegetable koniac, the pasta contains just eight calories per 100g and is organic, gluten- and fat-free. Away from the free-from ranges, Organico Realfoods' Nerone Rice and Artisanal Speciality Pasta Strozzapreti were both worthy winners at the 2013 SA Organic Food Awards. Another innovation in the pasta area is High Protein Pasta from Dr Zaks which will be launched this month. Made from pea protein and wheat semolina, it provides 50g of protein for every 100g serving.
Food Focus Listings
Crazy Jack Organic Soft Apricots
Community Foods, Micross,
Tel: 0208 208 2966
E-mail: [email protected]
www.communityfoods.co.uk
15 years after Crazy Jack became the 'face' of the Community Foods organic brand, we continue to work with partners worldwide to bring the best organic produce to consumer's tables. Soft Apricots recently won the Store Cupboard Staples category in the Soil Association's Organic Food Awards 2013. Judged on taste, texture, and going above and beyond organic standards the Soft Apricots are soft, delicious and ready to eat. Partially rehydrated and free from the preservative sulphur dioxide, they have a naturally rich, intense flavour and dark colour. Crazy Jack is free from all additives, including artificial flavours, colourings and preservatives.
Nutiva – Coconut Manna
Kinetic
Tel: 0845 0725825
E-mail: [email protected]
www.kinetic4health.co.uk
Nutiva's Coconut Manna™ is a delicious whole food made from pure dried coconut flesh. This tropical tasting product melts in the mouth and contains 12% fibre, 9% protein along with nourishing fats. A great alternative to milk, cream, yoghurt and butter, it can be used in a variety of recipes – spread straight up as a butter replacement; replace starchy sauce thickeners with heavenly manna; for BPA-free coconut milk just add water; use in baking as a dairy-free alternative, a natural sweetener and sugar replacement or as a binding agent. The possibilities are endless!
Marriage's Home Baking Flours
W & H Marriage & Sons Ltd
Tel: 01245 354455 Fax: 01245 261 492
E-mail: [email protected]
www.flour.co.uk
Family run flour millers since 1824, Marriage's produce premium quality bread, cake and pastry flours for home bakers. Stoneground wholemeal bread making flours are traditionally milled on hundred year old horizontal French Burr stones. Marriage's organic light brown flours are ideal for making healthier cakes, pastry and biscuits. These wholesome, versatile flours retain the wholemeal flavour, but are as easy to use as white flour. Marriage's source as much wheat as possible from local Essex farmers. Marriage's organic flours are Organic Food Federation certified and all Marriage's strong flours are suitable for bread machines as well as hand baking.
9bar Pumpkin
Wholebake Ltd
Tel: 01490 412 297 Fax: 01490 412 053
E-mail: [email protected]
www.9bar.com
Add Pumpkin seeds to the mix Every 9bar contains a unique mix of seeds including that special little extra, hemp seed. Added pumpkin seeds, which are naturally packed with anti-oxidants, give this bar its extra special nutritional hit as well as appealing to those in need of an energy boost. 9bar Pumpkin offers consumers a great tasting bar without a carob topping so every delicious seed crammed in to this slightly more delicate bar is on full show. Not only is all natural 9bar Pumpkin bursting with flavour, it is gluten and wheat free too extending its appeal to the health conscious snacker.
Rizopia Organic Brown Rice Pasta
PGR Health Foods
Tel: 01992 581715
E-mail: [email protected]
PGR Health Foods is delighted to announce that Rizopia Pasta has won 3 awards at the prestigious FreeFrom Food Awards 2013 on 16th April. Awards Winner Best Grocery: Rizopia Elbows Organic Brown Rice Pasta Commended Best Grocery: Rizopia Fusilli Organic Brown Rice Pasta Winner Best Children Product: Rizopia Fantasia Organic Brown Rice Pasta A team of 50 expert judges tested freefrom products across 15 categories. Rizopia made from only whole grain organic brown rice and water is free from all of them, but full of goodness and flavour. 7 shapes are available: Spaghetti, Fettuccine, Lasagne, Elbows, Penne, Fusilli, Fantasia
Organic Raw Seed & Nut Butters
Sun & Seed Ltd
Tel: 02072677799 Fax: 02072677799
E-mail: [email protected]
www.sunandseed.com
Our organic raw butters are made by simply grinding seeds or nuts using traditional stone milling techniques. It is a slow and careful low-temperature process (bellow 42C) which ensures that all the nutritional value and benefits are preserved. Sun & Seed butters are made from finest quality seeds & nuts which are grown in Europe apart from sesame seeds. We always make butters in small batches to reach our customers fresh and tasty. Aside from nutritional properties our butters taste exceptionally good. For wholesale contact Marigold Health Foods or Essential Trading Coop.
Lucy Bee Extra Virgin Organic Fair Trade Coconut Oil
Lucy Bee
Tel: 01992 537874 Fax:01992 536594
E-mail: [email protected]
www.lucybee.co
A nutritious dietary oil from organically grown coconuts from the Philippines. Cold pressed, Raw and Extra Virgin. Fair Trade aims to improve the life of workers, farmers and producers through sustainable community projects. Lucy Bee Extra Virgin Organic Fair Trade Coconut Oil is sold in glass jars. Great for all cooking – baking, roasting, frying and spreading. Can also be applied to skin and hair as a natural beauty product. Lucy Bee – Nature's perfect ingredient Available from Tree Of Life, Suma, CLF, Infinity Foods and Queenswood SRP £9.95 for 500ml
Multi – Award Winning Raw Extra Virgin Coconut Oil
TIANA Fair Trade Organic
Tel: 020 8427 1695
Email: [email protected]
Your nutrition is very important and this is why you should never settle for second best when it comes to nutrition. TIANA Organic Raw Extra Virgin Coconut Oil is full of essential fatty acids and important nutrients with a heavenly, delicious fresh coconut taste, which is not even comparable to other brands as it is made with only the freshest, cold-pressed, fairtrade coconuts without any heat used during the production process. It is 100% raw, cholesterol and trans-fat free, with no chemicals or preservatives added, so that you can be sure it is the best in quality – it's no wonder that it has been voted No. 1 by UK consumers. Available from your preferred distributor.
Beond Bars
Pulsin' Ltd.
Tel: 01452 728900
E-mail: [email protected]
www.pulsin.co.uk
Pulsin' are launching two new exciting additions to the beond organic bar range, a Blueberry bar and Apple & Cinnamon bar alongside the 2 existing award-winning flavours Raw Choc bar and Acai berry bar. Produced in Gloucestershire, these delicious bars are ORGANIC, RAW, VEGAN, GLUTEN FREE, DAIRY FREE and SOYA FREE and are Low GI/GL (measured). The new beonds will be available in a mini bite (15g each) size too which will be great for children and adults, whenever you feel like having a nibble on something tasty. facebook.com/pulsinandbeond and Twitter @pulsinandbeond
BeetActive
CherryActive
Tel: 08451 705 705
E-mail: [email protected]
www.cherryactive.co.uk
BeetActive is a 100% premium quality concentrated beetroot juice. Each 210ml bottle contains the juice of over 30 beetroot and no added preservatives. Sweet tasting and one of your 5-a-day each 30ml serving of BeetActive also contains 229mg of dietary nitrates. Mix with water to make a smooth, sweet-tasting beetroot juice or mix with balsamic vinegar and olive oil for a healthy and tasty salad dressing. A 210ml bottle makes 2 litres of diluted juice and costs £5.99 For more information contact CherryActive on 08451 705 705 or email [email protected]
Barley & Bean Soup
Tel: 01422 313848
Email: [email protected]
www.sumawholesale.com
"We are delighted that Suma Organic Soups are so popular – we're very proud of them." Our much-loved Pea soup is still the best seller followed by Spicy Lentil. We are always looking for new and exciting varieties to add to our large range. The latest addition is Organic Barley & Bean, a rich and satisfying medley of Italian Pearl Barley, Mixed Beans, Tomato, Onion, Herbs and Spices to our secret recipe. Also excellent as a base for casserole style dishes. Approved by the Vegetarian and Vegan Societies.
Eskal Rice Noodles
Eskal Foods Europe Ltd
Tel: 07540 928 398
E-mail: [email protected]
www.eskalfoods.com
Eskal Rice Noodles are a delicious, light and convenient alternative to wheat noodles and spaghetti. These authentic rice noodles are gluten free, wheat free and dairy free! Eskal Rice Noodles have proven to be a great success due to their mass appeal, versatility, ease of cooking and value for money; they can be used in numerous dishes: soups, in stir-fry's or simply with a pasta sauce. Available in 400g packs and two varieties, Vermicelli and Medium Sticks.