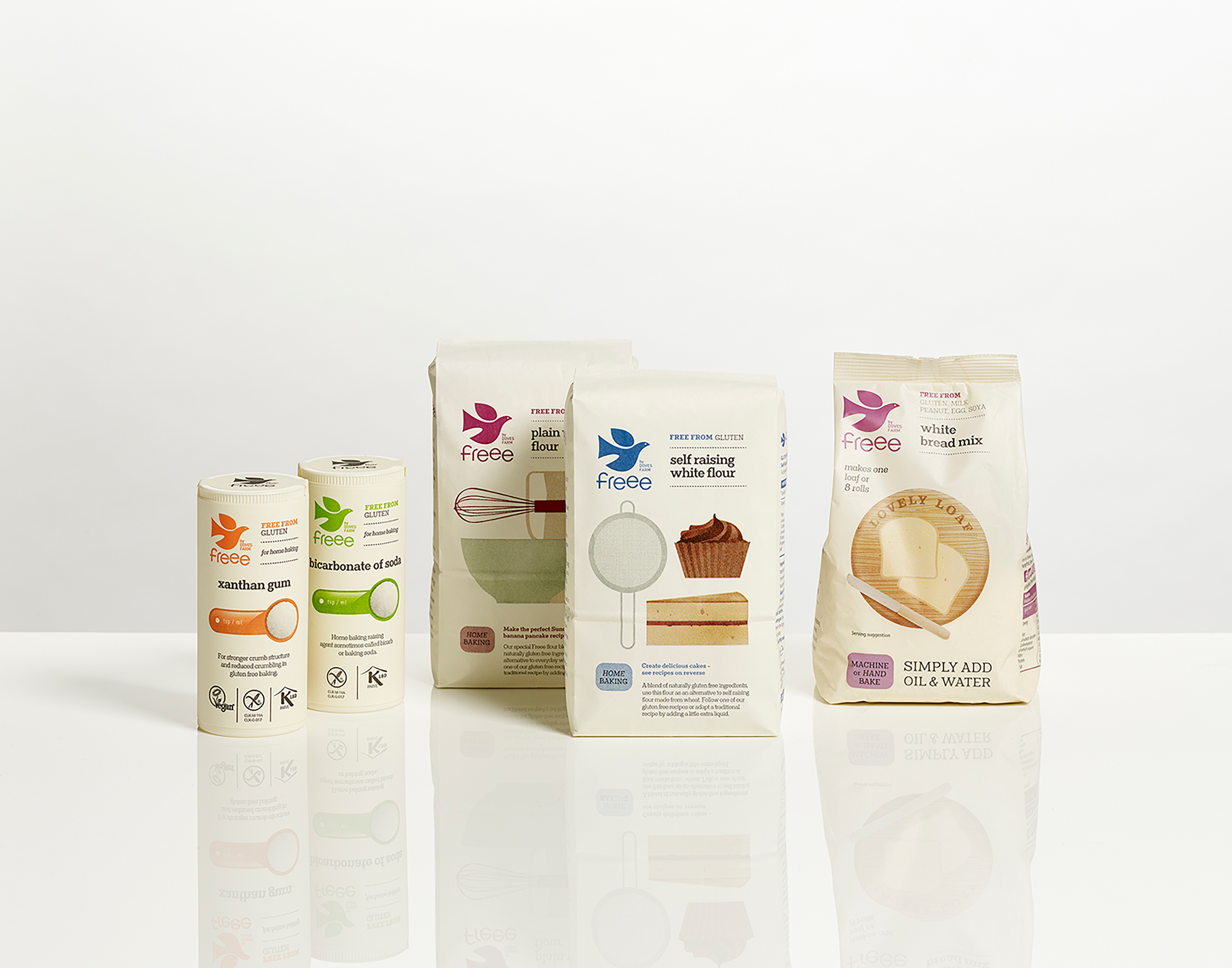 Doves Farm has separated its free-from product offer from its traditional organic, wheat-containing products in a major rebrand, following an investment of over £3 million.
FREEE by Doves Farm is now the umbrella brand for the company's entire free-from offer. The range comprises 65 products including flour, pasta, breakfast cereals, cookies and flapjacks. Three new lines have been added to the flour sack range – 16kg of Millet, Quinoa and Teff Flours – and two new mixes have been added: Gluten Free White Bread Mix and Gluten Free Pizza Base Mix.
In addition, a new FREEE by Doves Farm website has been created to simplify online shopping by offering information for allergen-aware consumers. The brand has also introduced new social media handles across Facebook, Twitter and Instagram – @FreeeFoods to create a free-from specific platform.
"We felt it was time to clearly define the two pillars of our business and invest in giving our free-from range its own home," says Doves Farm co-founder Clare Marriage commenting on the launch. "Our new logo incorporates an additional bouncing 'e' in FREEE that offers a sense of feeling free again.
"FREEE by Doves Farm believes in choosing naturally gluten-free raw materials, for example, we would never use hydroxypropyl methylcellulose (HPMC). We do this by offering great products that never compromise on taste and are all clearly labelled for the consumer."