Natural Products News shines a spotlight on a handful of the latest launches, campaigns, award wins and more from natural and organic brands and businesses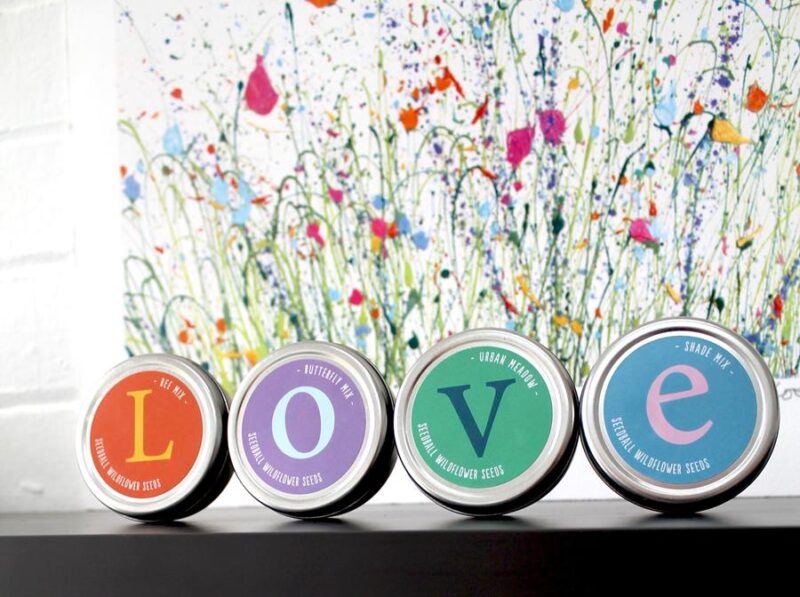 Wildflower specialist Seedball's new gift sets aim to encourage wildlife and protect bees this Christmas. The LOVE tin set contains four UK native wildflower seed ball mixes – a bee mix, a butterfly mix, urban meadow mixes and shade mix. Providing everything needed to grow a mini-meadow in the garden, balcony or window box, each tin contains 20 seed balls of around 30 seeds and peat-free compost along with full instructions. There is also an option to have the order wrapped in wildflower paper. The Love Bees gift set contains two wildflower tins, Love and Bees, in a bee-embossed box. Each tin contains 20 seed balls (each with approximately 75 seeds) which are easy to use and grow. Simply scatter onto soil or compost in a garden bed or planter in spring or autumn.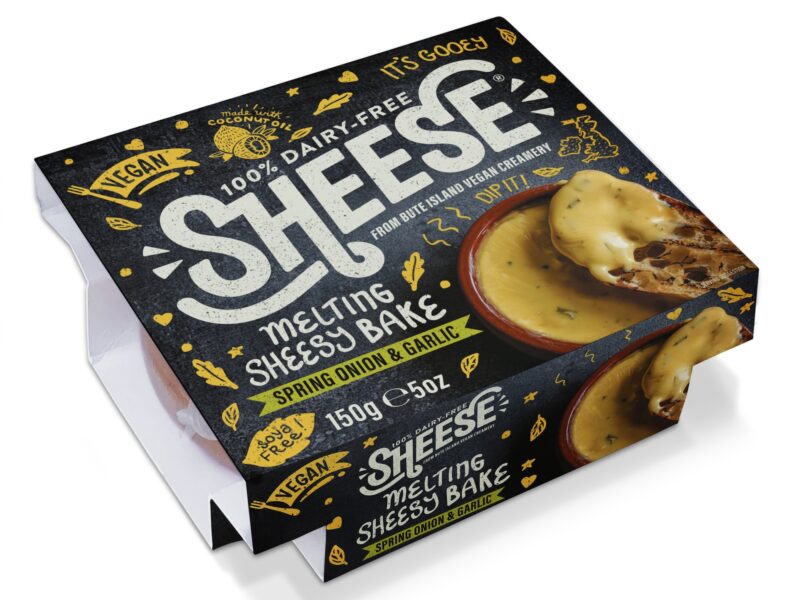 Bute Island Foods has launched its first vegan hot cheese bake under its Sheese brand. Available in 150g packs, the Melting Sheesy Bake with Spring Onion & Garlic is described as the ultimate plant-based comfort food for winter, offering a 'punchy', smoky aroma of spring onion and garlic. "Consumers who are making the switch to plant-based – whether vegan or flexitarian – tell us they want greater choice, not only in terms of taste and texture but also for different eating occasions," says marketing director, Nigel White. "Currently, there is little premium element to UK dairy-free cheese eating occasions." There will be a marketing campaign to support the launch, including shopper marketing with a mix of in-store and online activations to drive awareness at point of purchase, promotions, PR, influencer and sampling.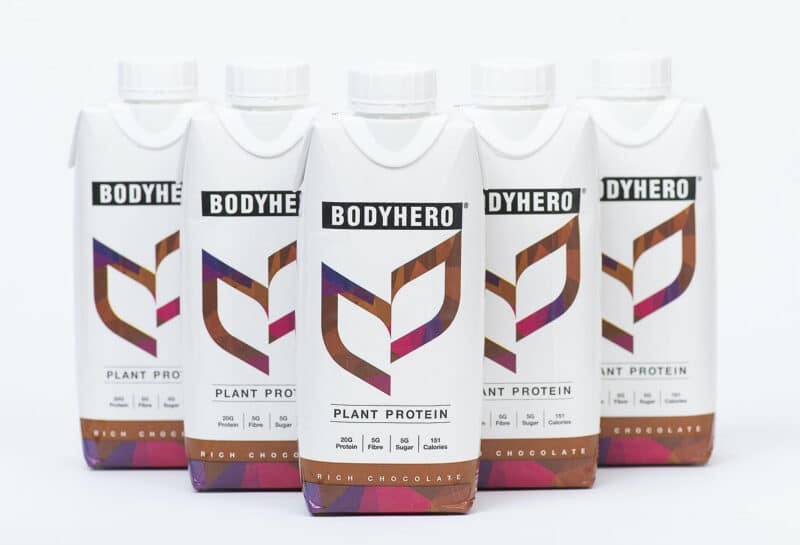 Following the launch of its plant-based protein bar and powder, Bodyhero has created an RTD Protein Shake in Rich Chocolate flavour, delivering 20g of European pea protein isolate in every serving. The brand stresses that the product has been designed with taste first, and 'unlike most other plant-based protein shakes on the market', it is very low in calories, carbs, sugar and fat. At 151 calories per 330ml serving and 5g of sugar, the shake also offers 5g of gut-healthy fibre derived from chicory root, which provides 17% of the daily allowance in one serving. As with all Bodyhero products, the shakes are allergen-friendly, Informed Sport-accredited, Vegan Society-registered and heavy metal tested. "This shake sets a new standard, not just for plant-based shakes, but for protein shakes in general," says Bodyhero MD Andy Birch.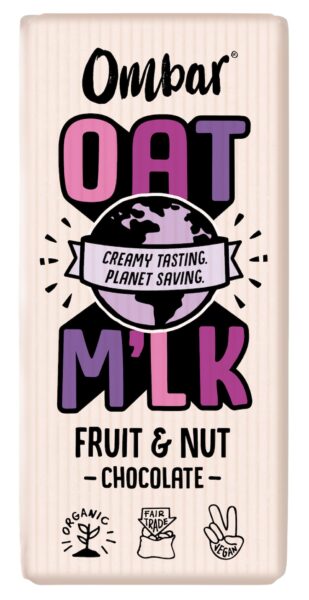 New from Ombar is a new range of bars made with organic British-grown oats in four flavours – Smooth & Creamy Original, Hazelnut, Fruit & Nut and Salted Caramel Truffle – and with a distinctive 'Ombar Oat M'lk' design. Each bar has half the carbon emissions compared to mainstream milk chocolate, says the brand, and those are being offset, making the range carbon neutral. Ombar has teamed with Fundcaión Jocotoco in Ecuador, where the brand sustainably sources its cacao, and for every bar sold, 3p will go to the NGO to aid reforestation of the Chocó rainforest. Ombar founder, Richard Turner, says: "Ombar Oat M'lk was born from our desire to have a positive impact in the face of the immense challenges of climate change and environmental collapse. We're a small chocolate company with a desire to make a big difference."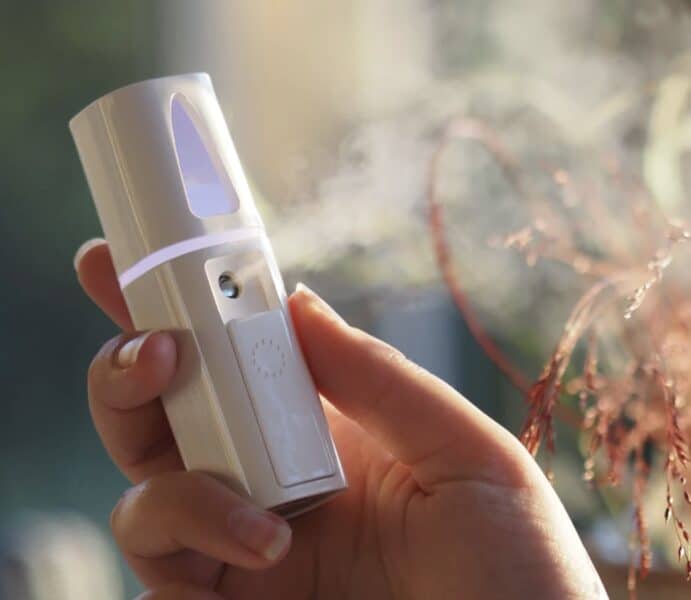 The latest addition to Green People's Alexandra Kay wellbeing brand is a Time to Inhale Handheld Diffuser designed to be convenient to carry when out and about to 'top up your self-care' when away from home or to spread essential oil scents throughout the home. 'Neat and discreet', the diffuser can deliver a mindful moment through aromas to suit different moods: when you need a confidence boost, a burst of energy to prepare for an exercise session or relaxation at the end of a long day. Easily charged using a USB cable, it can be used with the brand's trio of 100% pure essential oil blends: Time to Sleep, Time to Relax and Time to Smile. Every three drops per 10ml of water added will provide eight to ten cycles of 60-second scent diffusion.