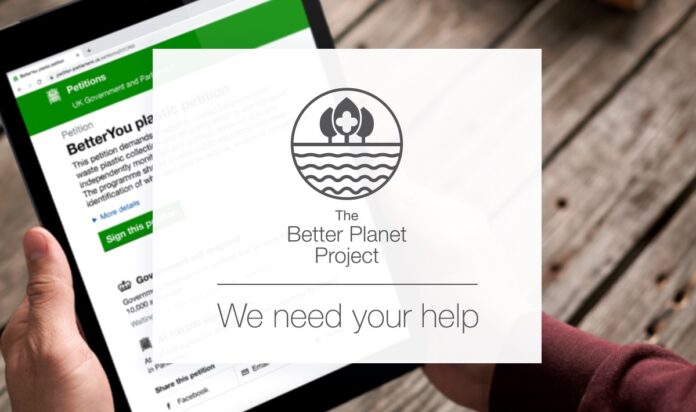 Snippets of the latest news from Natural Products News
BetterYou is campaigning for the UK Government to create a unified waste plastic collection/recycling programme in the UK through a petition demanding a national, unified programme for waste plastic collection and recycling. The petition needs 100,000 signatures to be debated in parliament.
In its first big move into retail, personalized vitamin service VITL has launched a new Health Goals range in Sainsbury's, comprising: Immunity Support; Daily Biotic; Vitamin D; Sweet Sleep; Rise & Energise; Women's Multivitamin; Men's Multivitamin; and Skin & Beauty.
Two British manufacturers – FEI Foods and JM Packaging – have launched the world's first 100% recyclable microwave food pouch to put an end to these products going into landfill. Two major supermarkets have already placed orders and will be stocking their shelves with the new pouches from March.
MONAT has launched Studio One the Moxi Magnifying Mousse, infused with REJUVENIQE, a 'revolutionary blend' of clinically proven ingredients which helps achieve an all-over fuller look and feel for thin and flat hair.
Plant-based pet care brand HOWND's Plant Powered Superfood is a new nutritionally complete food for adult dogs. Launching with an initial recipe of Hearty Quinoa & Pumpkin Casserole, it includes organic hemp protein and  moringa.
Natural health and beauty brand RE-NU-ME is set to launch its range of vegan and plastic-free supplements via an Indiegogo fundraise, through which it is looking for £25,000 in order to enter in to mass production.
The 2021 Sustainable Food Awards are now open to entries. The awards recognize operators helping to build a sustainable food industry, and cover five categories: New Sustainable Product, Sustainable Ingredient, Sustainable Packaging, Sustainability Pioneer and Sustainability Leadership.
Perkier has launched a Variety Snack Box including products from its Vitamin Packed Immune Booster range, featuring 100% NRV vitamin D, C and B12 in every bar; editions from its Nutritious Energy collection; and a bar from its Active Cultures range.
Cumbria and Manchester-based bakery Lovingly Artisan has entered into a collaboration with The Lake District Honey Company, the latest venture by Jim Lowther, located on the Lowther Estate.
Beyond Meat has secured a three-year supply agreement with McDonald's for the fast-food restaurant's McPlant burger, starting in Europe.
MamaBabyBliss has launched a new affiliate business package offering therapists looking to diversify a qualification in pregnancy massage plus a bundle of its vegan skincare products for expectant and new mums. The skincare can be resold to clients, enabling therapists to cover the cost of the new qualification.
Barebells has announced the introduction of its Double Bite bar –  'a bar of two halves' available in Caramel Crisp and Choco Crisp. Designed for active lifestyles, each pack contains 16g of protein split into two separate, smaller bars, making it easy to share or save for later.