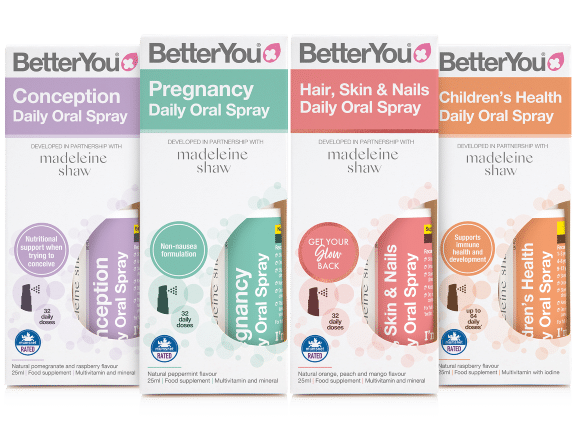 Pill-free nutritional support, for every stage of motherhood
Award-winning natural health brand, BetterYou, has teamed up with nutritional therapist, best-selling cookery writer, chef and mother, Madeleine Shaw, to develop a range of nutritional oral sprays to support every stage of motherhood; from conception to pregnancy, children's health to getting your glow back – all pill-free.
The entire range is vegetarian-friendly, palm oil and palm oil derivative free and is contained in carbon negative, plant-based plastic packaging that's 100% recyclable.
To order BetterYou's x Madeleine Shaw point-of-sale please contact [email protected] or call the team on 01226 814 030.
For more information visit www.betteryou.com