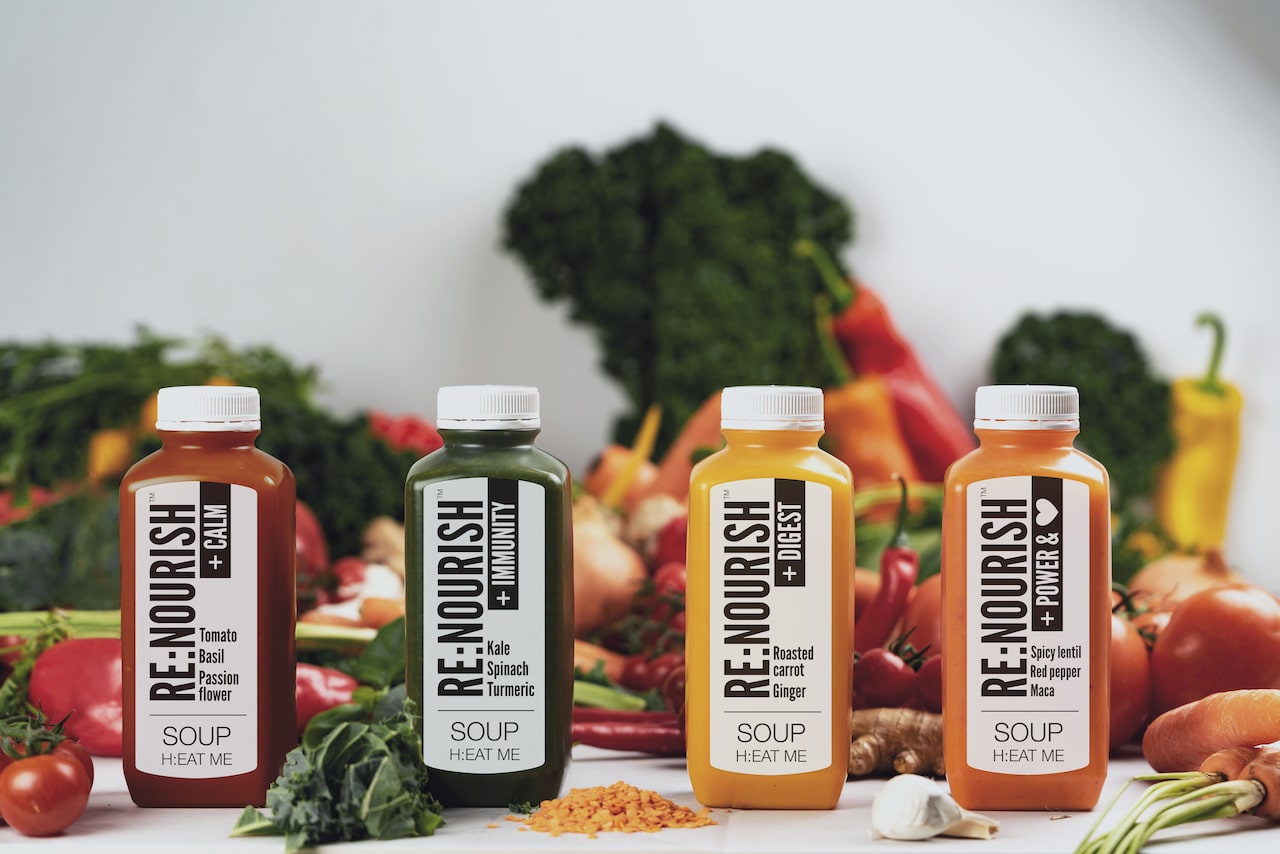 Re:Nourish has announced the launch of a range of soups in a ready-to-go format which allows them to be heated and drunk straight from the bottle, in a move the brand describes as the 'first significant innovation in the prepared soup category for decades'.
The four-strong soup line is entirely plant-based and gluten-, sugar- and dairy-free, with added super ingredients such as passionflower, maca, turmeric and ginger to provide additional health benefits.
The soups, which can be heated in a microwave, come in 500g bottles and comprise: Digest – roasted carrot and ginger; Immunity – kale, spinach and turmeric; Power & Love – spicy lentil, red pepper and maca; and Calm – tomato, basil and passionflower.
Commenting on the launch, Re:Nourish founder and CEO Nicci Clark, says: "We see soups as the new juices in delivering a flavour-filled experience that is both delicious and healthy. Until now, soups haven't been the most convenient food as they have to be heated and then decanted; our revolutionary patented packaging changes the status quo as soups can now be heated and either enjoyed straight away, or resealed and transported to eat on the go."
The soups are packaged in custom-moulded, transparent bottles, which are fully recyclable and designed to create a strong impression on-shelf, with the soups being clearly visible. "We are clear in our bottle and in our look," adds Clark. "That's what we're all about – we have absolutely nothing to hide."