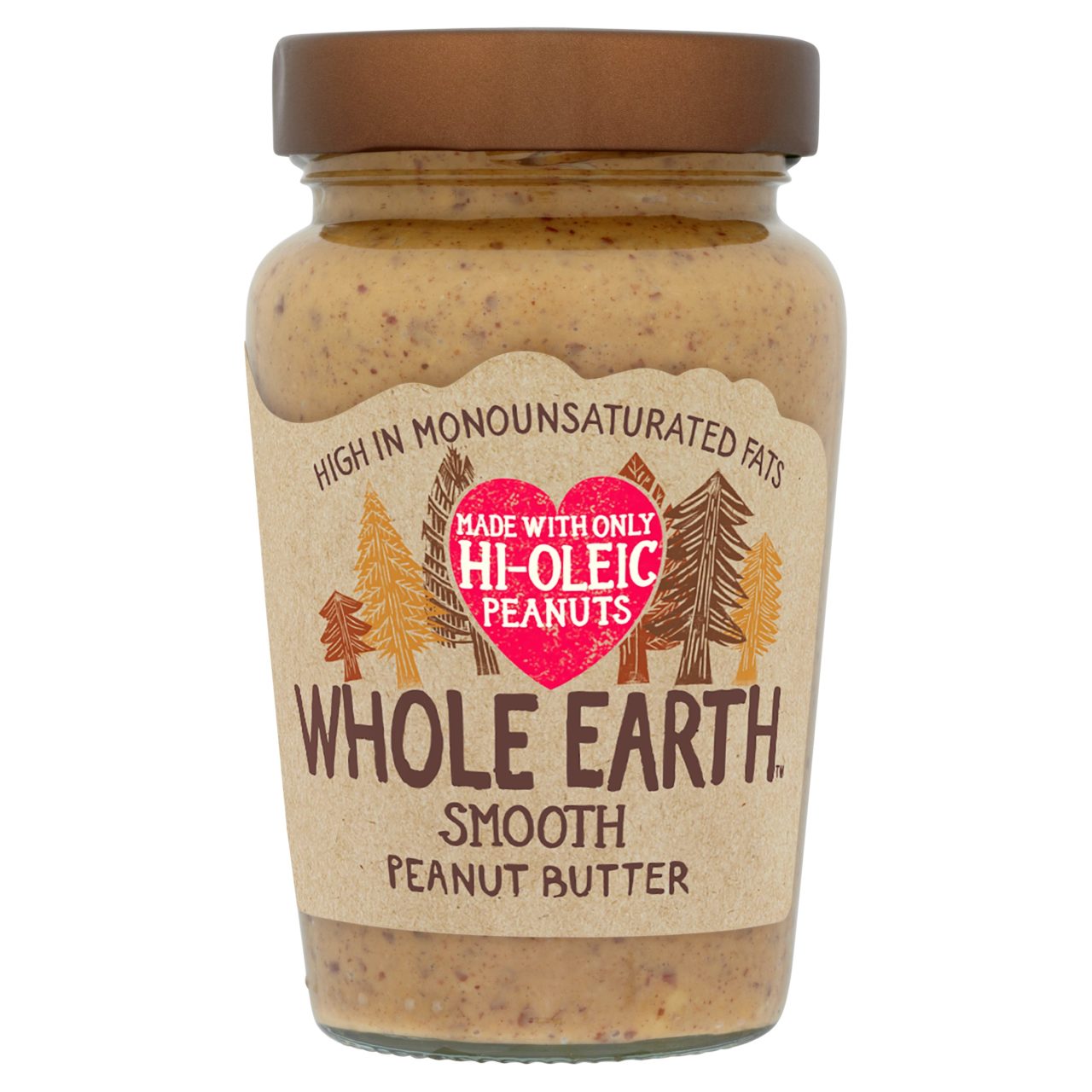 Whole Earth has bolstered its offer with Hi-Oleic Smooth Peanut Butter, packed full of good fats and fibre and low in sugar.
The launch follows what brand owner Wessanen says was strong sales from Whole Earth's crunchy Hi-Oleic peanut butter – one of the brand's best performing products in 2017.
The Whole Earth Hi-Oleic Smooth Peanut Butter is made with only hi-oleic peanuts – found in a handful of places worldwide including Argentina and Australia. Hi-oleic peanuts contain around 30% more monounsaturated fats than standard peanuts, helping to support normal cholesterol levels as part of a varied, well balanced and healthy lifestyle.
"We decided to expand our Hi-Oleic offering after seeing how popular the crunchy variant has been with the rising number of consumers mindful of their cholesterol levels and overall health," says Kirstie Hawkins, Whole Earth brand controller at Wessanen UK. "Many peanut butter lovers either fall into the 'crunchy' or 'smooth' camp so this new spread opens up the Hi-Oleic variety to an audience of 'smooth' nut butter lovers.
"Healthy and tasty, our Hi Oleic range offers the same amount of good fats – about 70% in total – as olive oils and avocados and combines this with the same great taste, high nutritional value and all-natural ingredients shared by our other spreads. We're confident this new deliciously smooth Hi-Oleic peanut butter will be a hit with shoppers."
The launch coincides with a large-scale outdoor advertising campaign called Fuel Good Feel Good that the brand rolled out this week. The nationwide campaign, which illustrates how Whole Earth's nut butters can support an active lifestyle, is expected to reach an audience of approximately 20 million people.