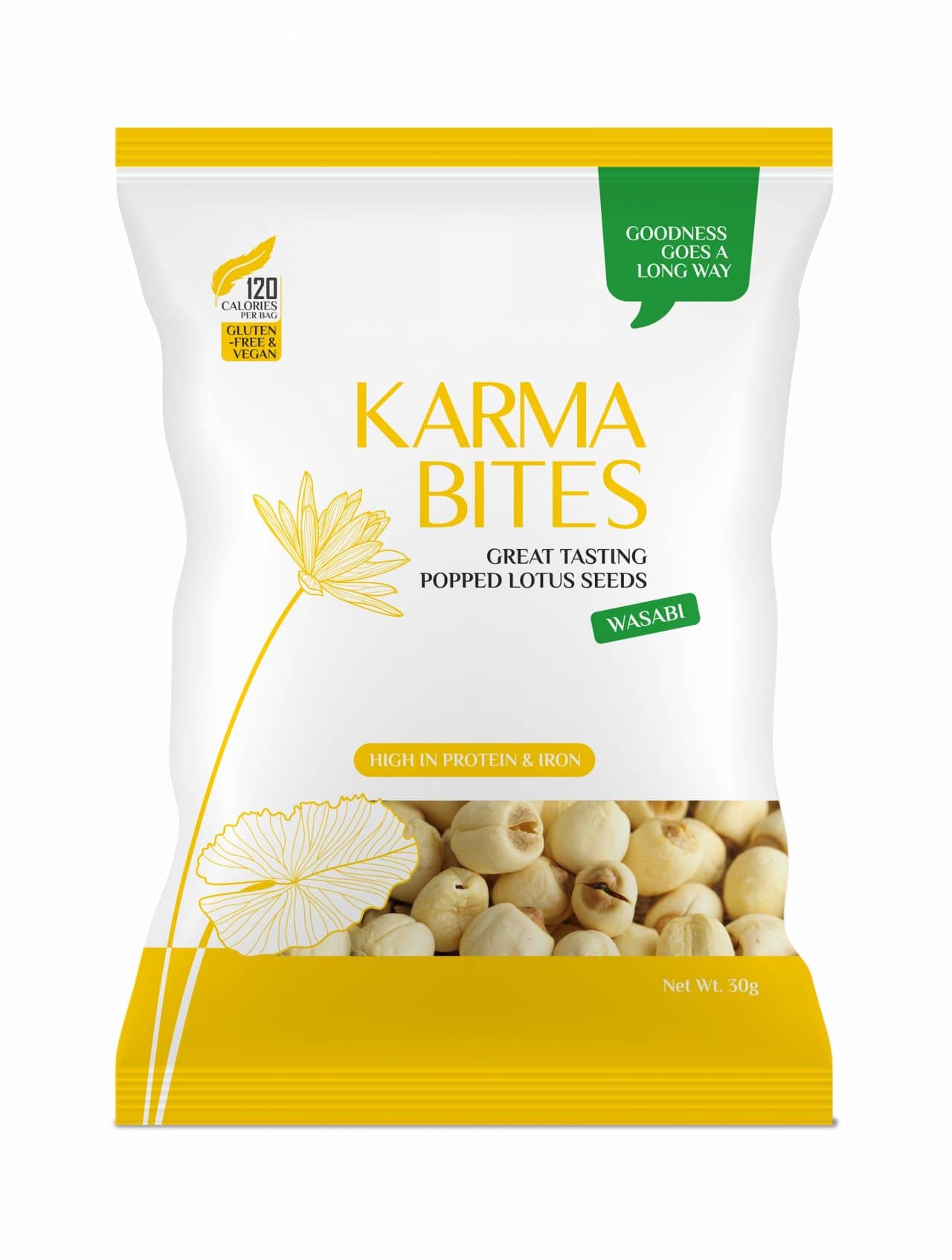 Start-up health food brand Karma Bites has launched with a range of popped lotus seed snacks.
Derived from the lotus flower, popped lotus seeds are popular in Eastern cultures, and the brand is now bringing the snack to the UK.
The four-strong range is available in Wasabi, Peri Peri, Caramel and Himalayan Pink Salt and produced by gently popping lotus seeds on a low heat in order to preserve their nutritional value. Lotus seeds are known for their high mineral content and are a source of protein and fibre. They are gluten-free, vegan and low GI.
"Having always struggled to find snacks that are nutritious, convenient and that also taste good, it has always been my mission to fill this gap in the snacking market with something that's a little bit different," says founder Ashwin Ahuja. "Then one day it hit me: I realized that the healthy snack I'd been looking for was right there in front of me, in the form of popped lotus seeds – something which my family and I have been snacking on for years, and something which is a staple snack amongst far eastern cultures. Then came the decision to introduce the snack to the UK in the form of Karma Bites. The Karma Bites brand ethos derives from idea that if you snack good, then you will reap the benefits, from both a health and overall wellbeing perspective."