Seven celebrity-backed supplements by digital health company Feel are to be stocked by Holland & Barrett (H&B), the brand has confirmed.
The agreement, penned in early April, will see seven of Feel's most popular celebrity-endorsed vitamin products displayed in bespoke in-store units across 530 H&B stores, making them more accessible to a wider customer base. Available to H&B customers are: Feel Multivitamin, Algae Omega 3, Beauty Probiotic+, Digestion, Joints, Adult and Kids Multivitamin Gummies.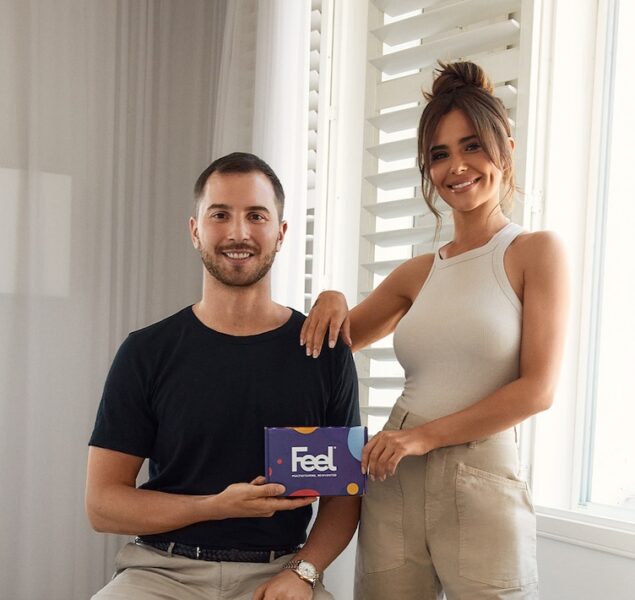 As a Feel ambassador and equity partner, singer and health advocate Cheryl Cole has had a hand in developing and expanding the range, unlocking new audiences and representing the brand's goals. "Feel is a brand focused on exceptional quality at an affordable price, putting better health and wellbeing within easier reach for people everywhere. I am very happy that through our launch with the UK's largest health store Feel products are now more accessible to everyone," says Cole.
Boris Hodakel (pictured with Cole), founder and CEO, Feel, comments: "It's an incredible validation by Holland & Barrett for all the effort my team have put into building Feel as a breakthrough brand in nutrition that does things differently."
Sophie Rose, director of trading VHMS, H&B, says Feel aligns with the retailer's 'sustainability and quality ethos'. "I'm sure our customers will be excited to try the products."