During the Health Food Manufacturers' Association (HFMA) AGM on 15 June, a series of developments were announced including the transfer of HealthyDoesIt to the National Association of Health Stores (NAHS).
After two years in operation the HFMA says it feels now is 'the right time to pass HealthyDoesIt to a new home'. The NAHS will be the recipient of the website and brand assets, enabling the retail industry to 'take ownership of the initiative and drive it forward'.
Esther Mills-Roberts explains that HealthyDoesIt was designed and launched 'quickly' during lockdown one, 'in a determined effort to increase the profile of natural health throughout the pandemic'. "This is the right time for a retail association to carry [it] forwards, building on what's already been achieved and expanding it in terms of consumer engagement. We wish the NAHS all the very best with their new venture."
"This is a natural progression … and the HFMA look forward to seeing it go from strength to strength from a strong foundation, in the hands of our goods friends," adds Graham Keen, executive director, HFMA.
Len Glenville, co-chair of the NAHS, says he looks forward to 'taking on and developing the HealthyDoesIt site in ways that maximize the benefits for independent retailers'. The site, he comments, 'offers a fantastic opportunity to boost the visibility of independents through our own consumer-facing platform, and perfectly complements other exciting plans we have for the future.
Other news from the AGM:
Dr Marilyn Glenville received the Maurice Hanssen Award of Honour for her 35-year contribution to the natural healthy industry. Steve Mann, chair of the HFMA, comments: "Marilyn's work has touched millions of people in the UK and around the world, improving their health, happiness and empowering them to better manage their own health and wellbeing." Upon receipt Glenville added: "Winning this award is such an honour … I am very proud to join the list of previous recipients. I would also like to thank the HFMA Council for their confidence in awarding me this honour which was an unexpected and very welcome surprise. I would like to thank everyone in the industry and those members of the HFMA for continuing to maintain such high standards … [it's] so important when we consider the real benefits people gain from using good quality products."
Keen announced the creation of two new roles to 'further support members and to enhance the services that the HFMA can offer': Dr Katie Burren has been appointed as director of technical and regulatory affairs and Mills-Roberts has become director of communications. Keen comments: "The HFMA is in really good shape, with membership numbers at a record high, our team busier than ever and an appreciation of the work we do within the industry more apparent than ever. It was important to start planning for succession, and with this in mind, we are delighted to promote both Katie and Esther, who I know share my passion for this great industry, and who carry on the great work of the HFMA."
The HFMA unveiled new branding with an updated logo and tagline to 'demonstrate the clear and precise approach the HFMA takes' and to 'emphasize the core pillars of the organization', more succinctly describing what it does. The website has also been refreshed 'to enable greater accessibility and ease' to members and interested parties.
Nutritionist and writer Rob Hobson was named Health Journalist of the Year 2022. "Rob has been a beacon of responsible, scientifically sound and qualified advice for consumers around natural health, including supplementation. His profile in the national press, as well as print and online channels, makes him a worthy recipient of this year's award as he champions health and wellness within the general population," says Mills-Roberts. "It's a huge honour to be recognized for my work in the media," adds Hobson. "As a nutritionist my work is varied but writing makes up a big part of what I do, and I feel it's hugely important to ensure people are getting the right information about diet and health. I have worked closely alongside the HFMA this year helping to create a series of resources on key health topics, including menopause and veganism."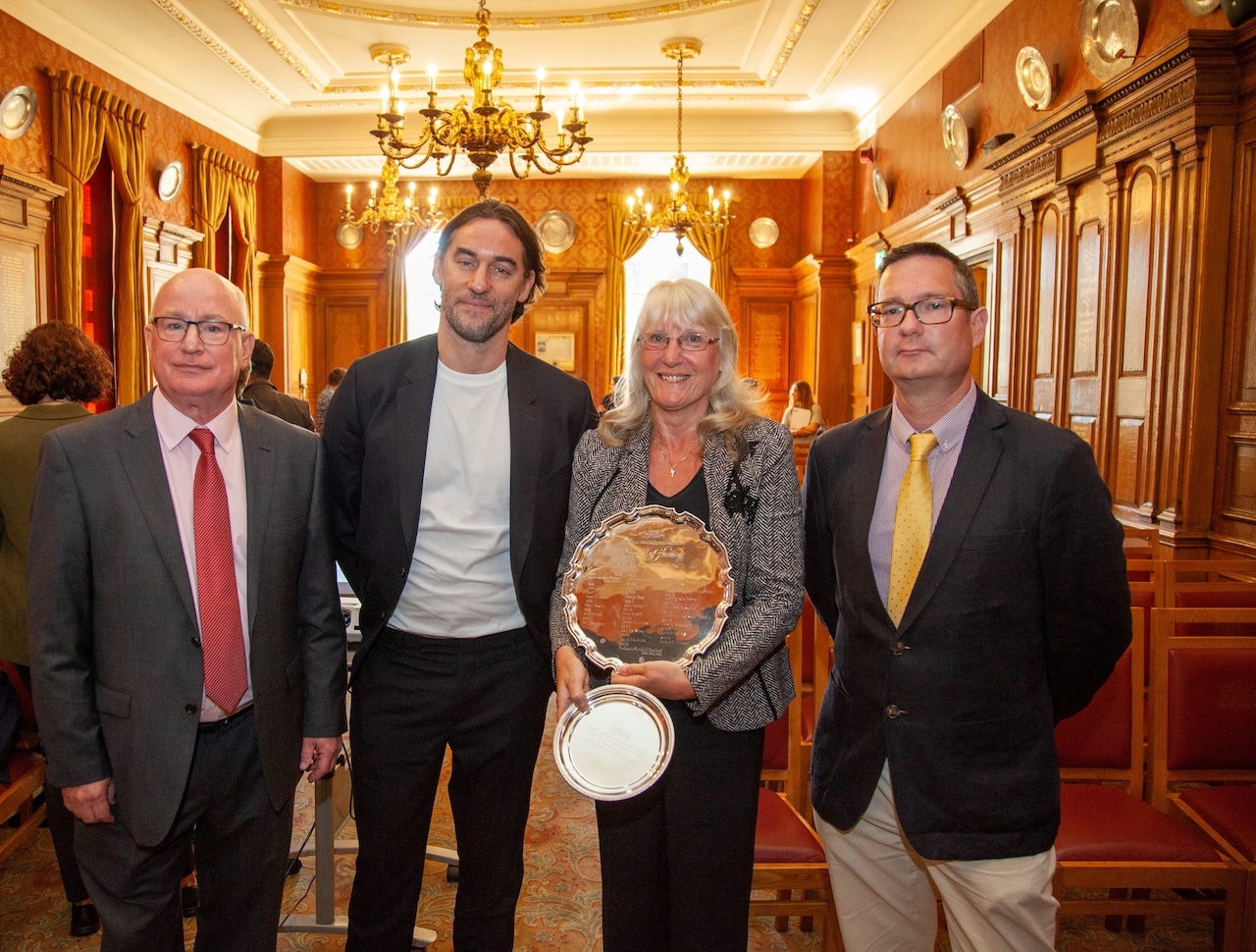 L-R: Graham Keen, Rob Hobson, Dr Marilyn Glenville, Steve Mann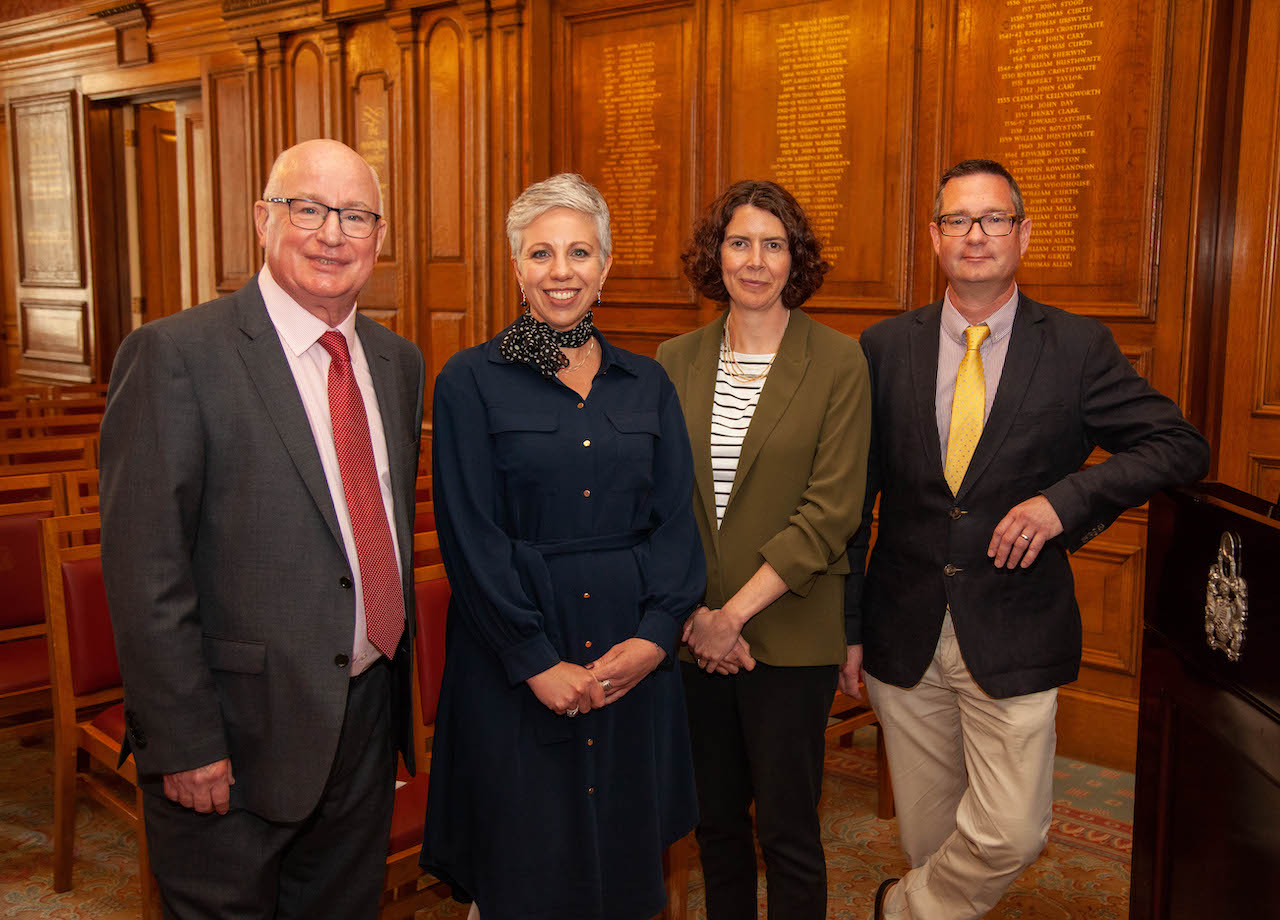 L-R Graham Keen, Esther Mills Roberts, Dr Katie Burren, Steve Mann