Natural Products News shines a spotlight on a handful of the latest launches, campaigns, award wins and more from natural and organic brands and businesse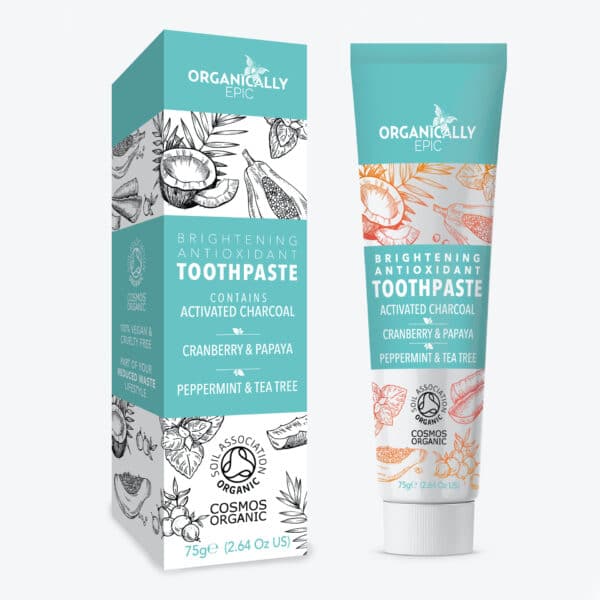 The UK's first organic and brightening toothpaste has been launched by natural dental company Organically Epic. The Brightening Antioxidant Toothpaste has been three-and-a-half years in the making and was created in conjunction with dentists to offer optimum dental health while being organic, natural and sustainable. The toothpaste is specifically designed to freshen breath, lift stains and brighten as well as to soothe and nourish teeth and gums. All ingredients are either natural or certified organic, with 99.6% having natural origins. The products contain a gentle combination of papaya enzyme, papain and activated charcoal, along with antibacterial peppermint and tea tree essential oils, coconut oil and aloe vera leaf juice powder. It is certified by The Vegan Society, Cruelty Free International and the Soil Association/COSMOS and features FSC Certified carton packaging and upcycled, carbon neutral sugar cane tube packaging.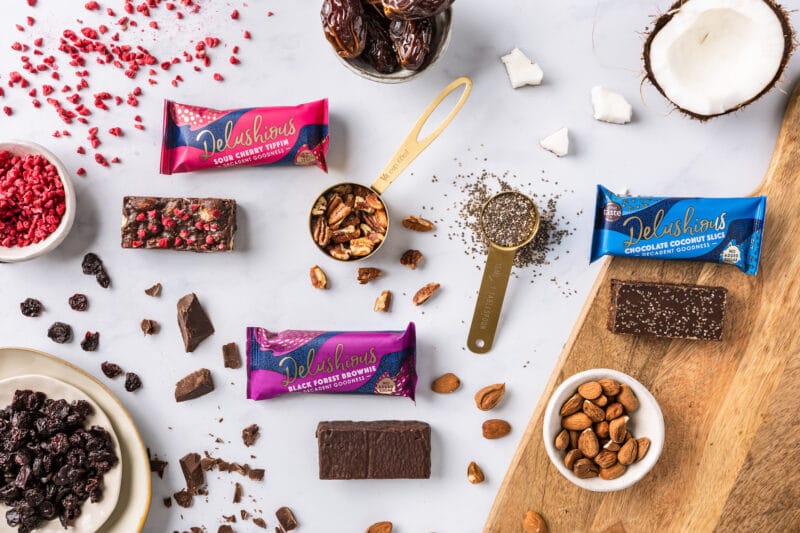 Delushious has been launched by two entrepreneurs to offer consumers 'the first truly indulgent' range of snack-sized, low-sugar cakes. With up to 73% less sugar versus a standard equivalent, the handmade cakes use only naturally occurring sugars and plant-based sweeteners and are Sugarwise-certified. The vegetarian cakes are available in three initial varieties: Black Forest Brownie – described as intensely rich and indulgent, this chocolate brownie combines dates and sour cherries, covered in a crisp dark chocolate shell; Chocolate Coconut Slice blends dates, ground almonds, oats, coconut, chia seeds and maca powder, topped with dark chocolate; and Sour Cherry Tiffin sees crunchy biscuit pieces, almonds, raisins, prunes, pecans and sour cherries covered in chocolate and topped with freeze-dried raspberries. The cakes are gluten-free, contain no palm oil, and 10% of profits go to the educational charity Jamie's Farm.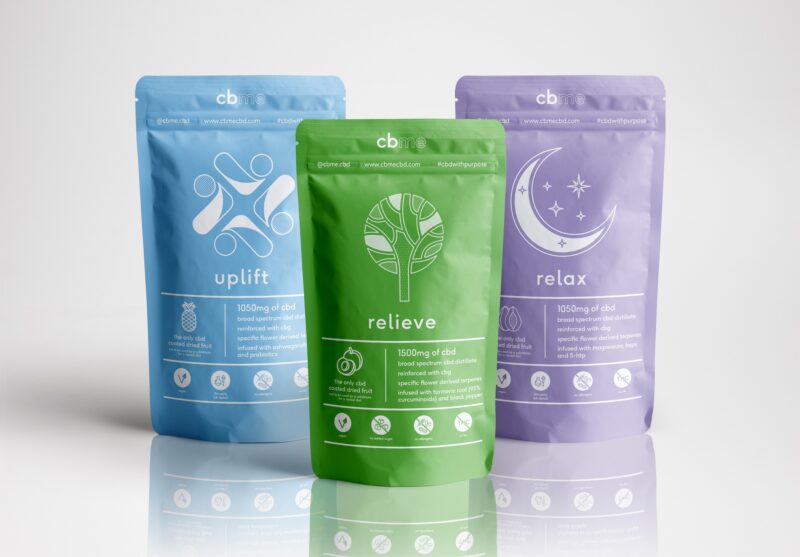 CBME has brought out a range of dried fruit coated in broad spectrum CBD with each product created to provide a 'personalized CBD experience' depending on need. Each CBME product is tailored with a combination of herbal elements to support the body's natural processes along with CBD fortified with CBG and natural terpenes. All CBME products are natural, THC-free, and include a no-added sugar option. The three available variants are: Uplift is a CBD-infused pineapple with a touch of ashwagandha and probiotics to promote stomach health and manage day-to-day stress; Relax with dried papaya is designed to help consumers unwind with an infusion of hops, magnesium and sleep-inducing natural 5-HTP from griffonia seeds; and Relieve sees dried apricot infused with turmeric and black pepper to naturally reduce inflammation and pain.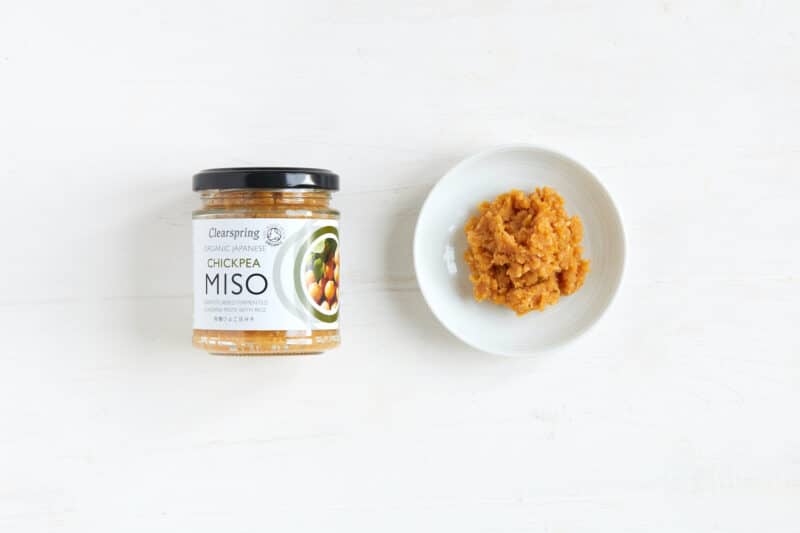 Organic food brand Clearspring has added a new product, with 'a unique twist', to its authentic Japanese miso range: Organic Unpasteurised Japanese Chickpea Miso. The miso is made from whole organic chickpeas, mixed with rice and koji culture (rice inoculated with Aspergillus oryzae mould spores). The brand says the resultant non-soya recipe miso is truly innovative and one of the only such misos available in the UK and Europe. The miso is 100% organic, GMO-free, live, fermented, unpasteurized and suitable for vegans. It is made using the same traditional Japanese methods as the brand's flagship Organic Brown Rice Miso, by a second-generation family producer in Japan's Nagano prefecture. Available in a sustainable 150g glass jar, it delivers a smooth, rich flavour which perfectly balances the nutty-sweet flavour of chickpeas with the umami-rich flavour of traditional miso.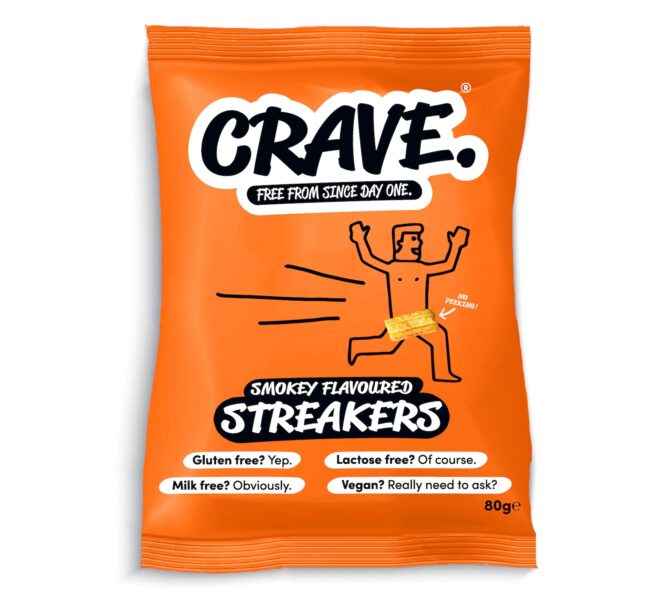 Crave has launched two new maize snacks: Pickled Onion Monster Feet and Smokey Flavoured Streakers. Challenging the popular snacking brands, Crave is on a mission to create free-from and vegan products that taste as good if not better than their mainstream equivalents. The two new products join the brand's award-winning Kitchen Sink and Rocky Road chocolate bars. "We wanted to develop a range of snacks which revolutionise the free from range, instead of bland and boring we set out to create some snacks which are tongue-in-cheek, fun and full of flavour," explains founder Rob Brice. "Our mission was to create snacks that are normal, for too long those with allergies, intolerances or following a vegan diet have had to miss out, hunt for bland alternatives … But now there's no more FOMO, everyone can get the products they Crave."