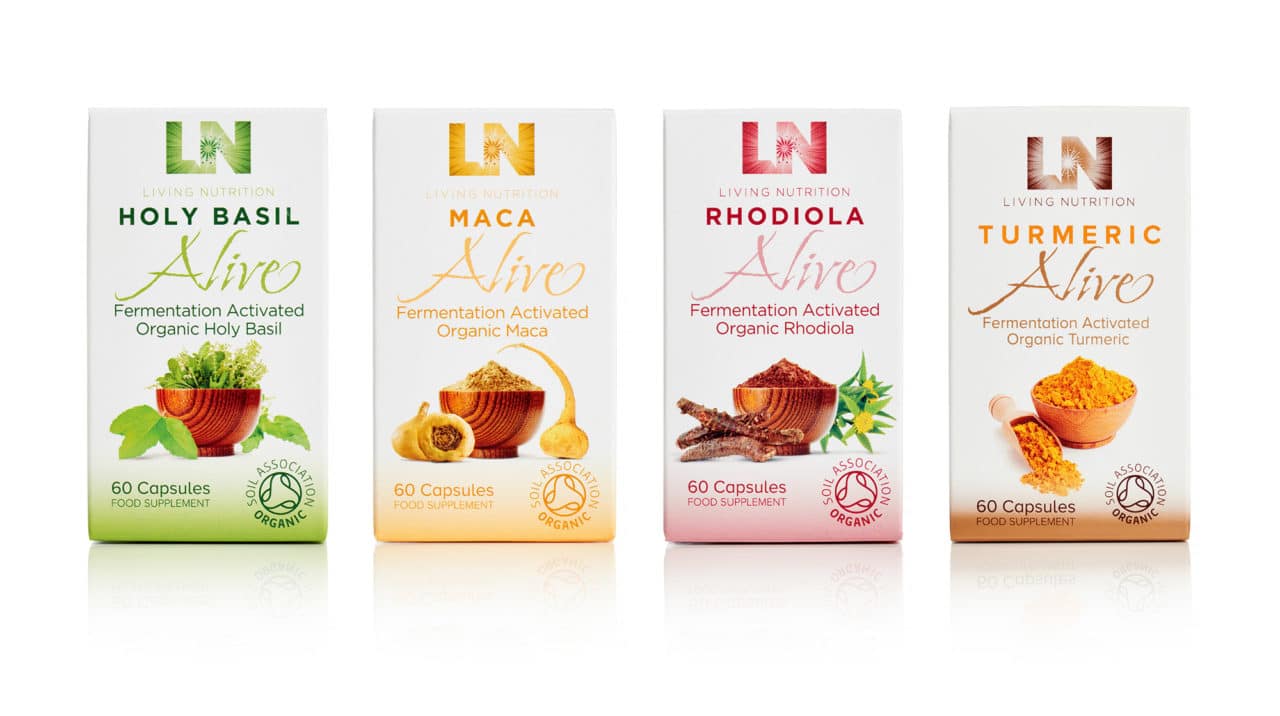 Living Nutrition has introduced three new kefir-kombucha fermentation activated products to its Alive Collection of supplements.
Holy Basil Alive combines organic and highly bioavailable holy basil with organic lemon balm to increase its calming effects;
Maca Alive is produced to a traditional shamanic recipe that uses three types of fermented raw maca plus camu camu berry for added vitamin C.
Rhodiola Alive provides enhanced bioavailability and is used to help with stress and fatigue.
Commenting on the launch, company founder and formulator, Graham Botfield, says: "We wanted to create an effective, natural alternative to managing the effects of stress on the body. We have used our exclusive kefir-kombucha fermentation process to turn traditional prized herbs, holy basil, rhodiola and maca into highly absorbable, bio-activated forms that work in harmony with the mind, body and nervous system. Perfect for the stresses of modern day, urban life."
The new food supplements come in packs of 60 capsules and join the company's existing Turmeric Alive supplement.
All products are Soil Association-certified organic, excipient-free, 100% raw and natural.