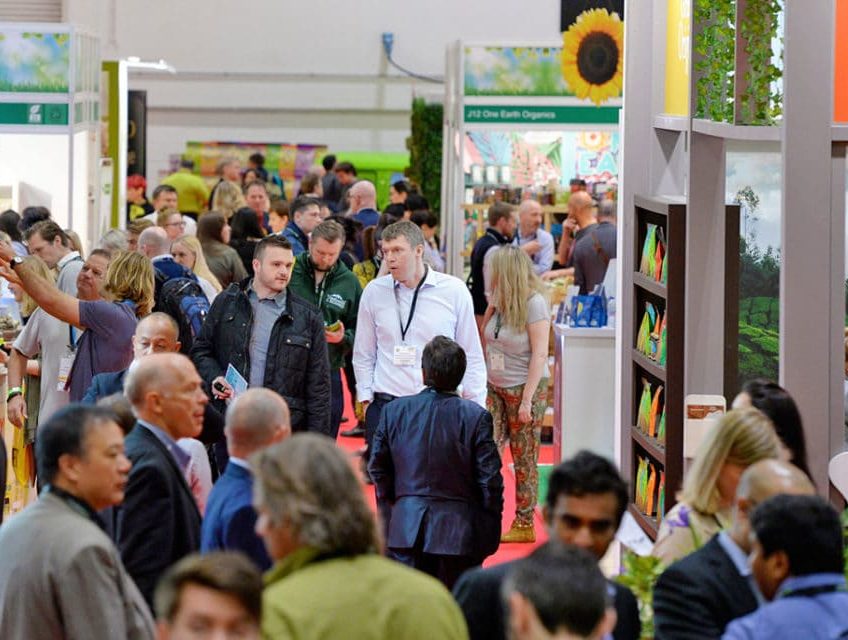 With online visitor registration now open, the countdown to Natural & Organic Products Europe 2018 has officially begun.
More than 700 exhibitors will come together at ExCeL London on 22-23 April, bringing the best choice of natural and organic products from around the world. Superfoods, personal care, VMS, beauty and eco-household are all set to feature, along with food and drink.
Now in its 22nd year, the show's pivotal focus will be on promoting new innovations, which is key to the industry's success. From start-ups with compelling origin stories to established brand pioneers championing new formulations and flavours – hundreds of new launches are timed specifically to coincide with the event.
Many of these exhibitors won't be appearing at any other UK show in 2018
"Our exhibitors include some of the most innovative manufacturers and suppliers working in the natural and organic market today. They're constantly evolving and developing their products to keep customers coming back for more. Many of these exhibitors won't be appearing at any other UK show in 2018," says event director Carol Dunning.
Bravura Foods, Matcha NOW, Eat Real, One Earth Organics, Community Foods, English Tea Shop, Greedy Goat, Googly Fruit, Nutcrafter Creamery, Terre Verdi, Dr's Remedy Nail Polish, Blue Beautifly, Charlie Locks, White Rabbit Skincare, Love Boo, Hadley Wood Healthcare, Higher Nature, New Nordic, Nature's Plus, Rio Trading, Canabidol, and Wingman are among the confirmed exhibitors to date.
The initial exhibitor list will be available online in January.  To register for a free trade ticket, please visit www.naturalproducts.co.uk.