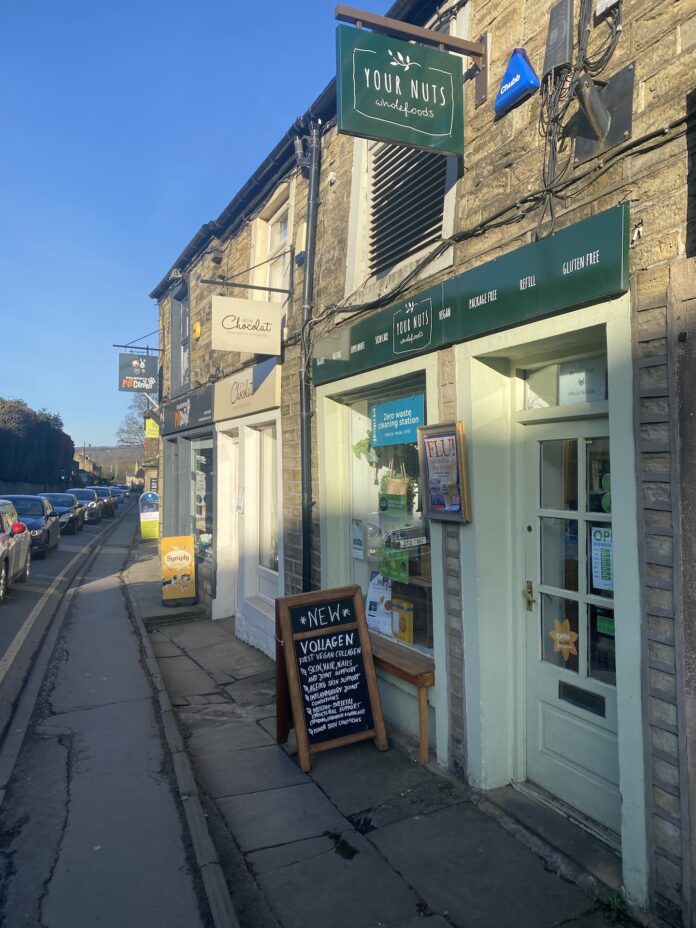 Your Nuts wholefood store in Holmfirth has been put up for sale by its current owners Natalia Soltysik and James Brooke who have run the store (along with their dog and customer favourite Darcy) since January 2019.
The health food shop first opened in the West Yorkshire town around 30 years ago and is a well-established business which Soltysik says has a great reputation in the local area.
Speaking to NPN about how the couple came to own the store, she says: "It was a lucky coincidence really. We were moving into the area, and through a family member we found out that the local health shop was on the verge of closing. As we were looking for a change in our work lives, we decided it was a great challenge and a rare opportunity for us to work together."
We really hope it'll continue to grow and serve the community as it has been for the past 30 years
When they took over the store, the couple set out to expand the product offering to meet all its customers' wants.  "As new owners we added an extensive food refill section that now offers 50 or so different options. We also extended that to include more waste-free options in all areas across the shop.
"We were always on the lookout for interesting new ranges and were never shy in bringing them onto our shelves, be that food, supplements, cosmetics, home items or the range of vegan make-up we introduced. We really aim to be a one-stop shop for all your wellbeing daily needs – we try to cover all bases for our customers."
Soltysik says she feels lucky to have a strong and loyal customer base in Holmfirth. "We felt supported all the way through the COVID pandemic and we know we can still count on our customers shopping with us despite living costs getting bigger. The shop is also well known in the area, so we have customers travelling to shop with us from the whole Holme Valley area."
As to why the couple are now looking to sell the store into which they've put so much time and effort? "It wasn't an easy decision to make, and we've been thinking it over for a few months," explains Soltysik. "James has recently began a new career as a football writer which has taken off, and we feel ready to take the next step in life and start a family. As much as we'd love it to, running the shop no longer fits in with our plans. It's ready for some renewed energy to be breathed into it. We really hope it'll continue to grow and serve the community as it has been for the past 30 years."