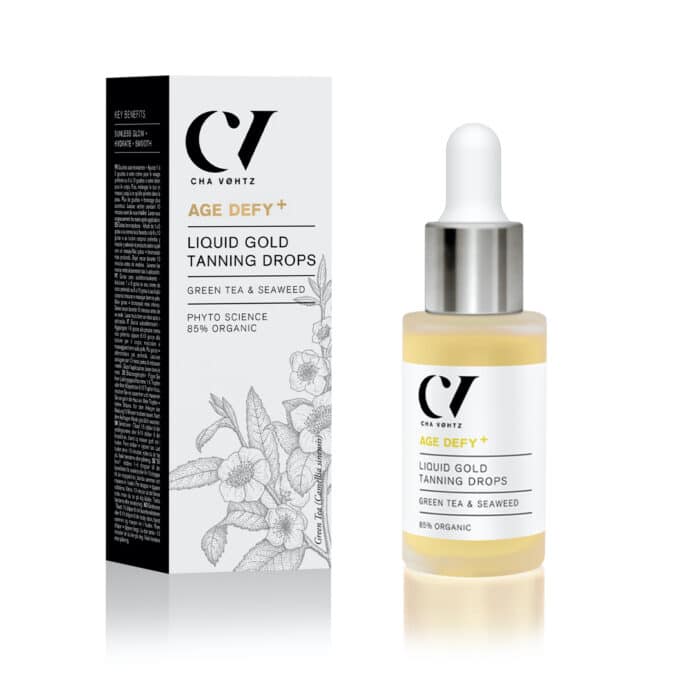 The latest innovation from Green People is its Age Defy+ Liquid Gold Tanning Drops, designed so users can customise colour intensity for a natural, non-streaky tan all year round.
The drops come in a 30ml bottle with a controllable dropper, so it's quick and easy to blend just the right amount of product into any moisturizer or body lotion (scented or unscented), before smoothing onto skin. A tan will develop 12 to 24 hours after application – simply use more drops for a deeper tan.
Powered by skin-compatible sugars dihydroxyacetone (DHA) and erythrulose, the natural active ingredients in the serum react with amino acids on the skin to produce a subtle, long-lasting colour that's akin to a natural tan and can last for up to a week.
The formulation is made with 85% certified organic ingredients and includes pentasaccharide-rich seaweed and antioxidant green tea to leave skin feeling soft and firm while protecting against free radicals.
Liquid Gold Tanning Drops are vegan, cruelty-free, scent-free, suitable for all skin types. They are perfect for anyone nervous about self-tanning, can be used on face and body without leaving a fake-tan smell.