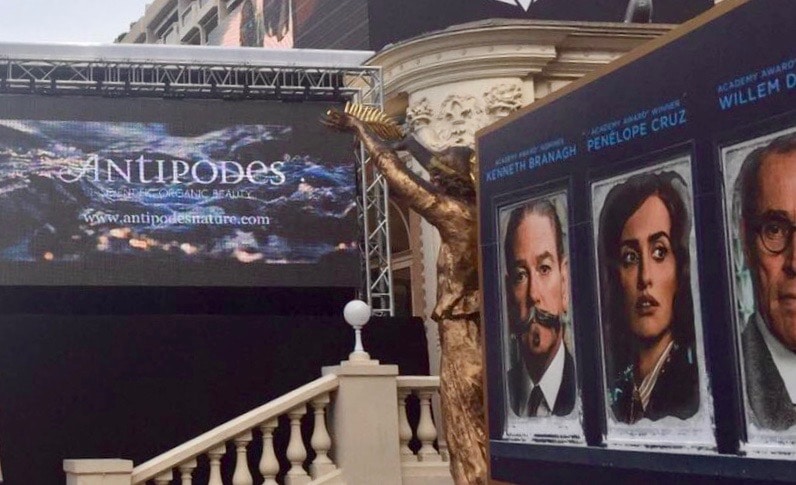 Kinetic has secured a prestigious advertising space for organic skincare brand Antipodes at this year's Cannes Film Festival.
The ad is being displayed on one of the main billboards, a spot normally reserved for French fashion elites such as Dior, Guerlain and official sponsor beauty giant L'Oreal.
Antipodes is the first natural or organic brand to secure such a position at the high profile event, according Alexander Barani, managing director of Kinetic. The large LED screen is situated outside the famous Carlton Intercontinental Hotel on the iconic La Croisette, providing high profile exposure for Antipodes in unarguably the most renowned film festival in the world.
"This was a remarkable opportunity for Kinetic that we simply could not turn down," says Barani. "When Major Events Media approached us I was very excited as the occasion combines two of my biggest passions: Antipodes, a brand I have spearheaded the development of in the UK and Europe, and Cannes Film Festival, which I have been attending for many years."
This year's 70th Cannes Film Festival takes place from 17-28 May and the advert will be screened twice per hour for the duration of the festival.