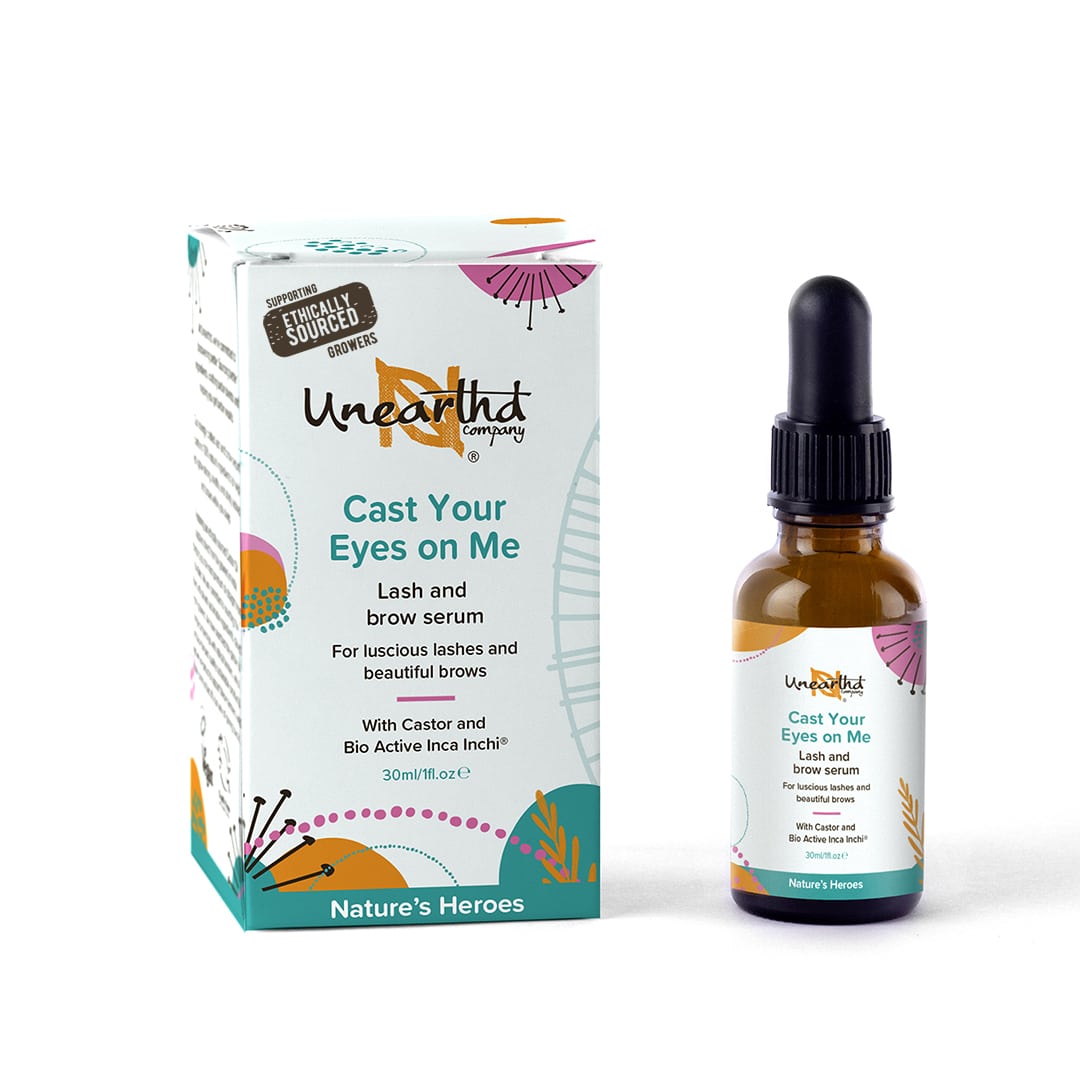 New ethical skincare company Unearthd Company has launched with a line of 100% natural vegan and cruelty-free beauty products.
The first five skin and hair care products are:
Good On You Skin Repair Oil – the brand's flagship product combining 15 organic ingredients to help reduce the appearance of stretch marks and scars and boost skin elasticity. It contains a clinically proven bioactive extract called Inca Inchi, which improves the texture and appearance of skin and repairs its barrier function.
Cast Your Eyes On Me is a 100% natural lash and brow serum with castor oil as the hero ingredient. It also contains Inca Inchi to help grow thicker, stronger and shinier brows and lashes while you sleep.
The Mane Attraction – a lightweight hair serum containing Moroccan organic argan oil for its conditioning and nourishing properties. It also uses Hair Oleobooster to protect hair against heat damage from styling.
Face the Day and Sleep on It are two facial serums – one for the day and one for the night – designed to work in synergy, giving skin 24-hour protection from urban living. Face the Day is a fresh, lightweight day serum with Blue Oleoactif to protect against pollution and blue light. Formulated with organic moringa, it is nourishing, protecting and repairing and creates a natural barrier against pollutants. Sleep On It is a moisturizing night serum with Diam Oleoactif to help reduce redness and inflammation. Blended with organic jojoba f, it is soothing, hydrating and fights inflammation while you sleep.
Using ethically and sustainably grown raw ingredients, the brand works directly in partnership with growers and farmers. The products contain no synthetic fragrances, colourings or preservatives, are certified cruelty free by The Leaping Bunny Program and registered with The Vegan Society.