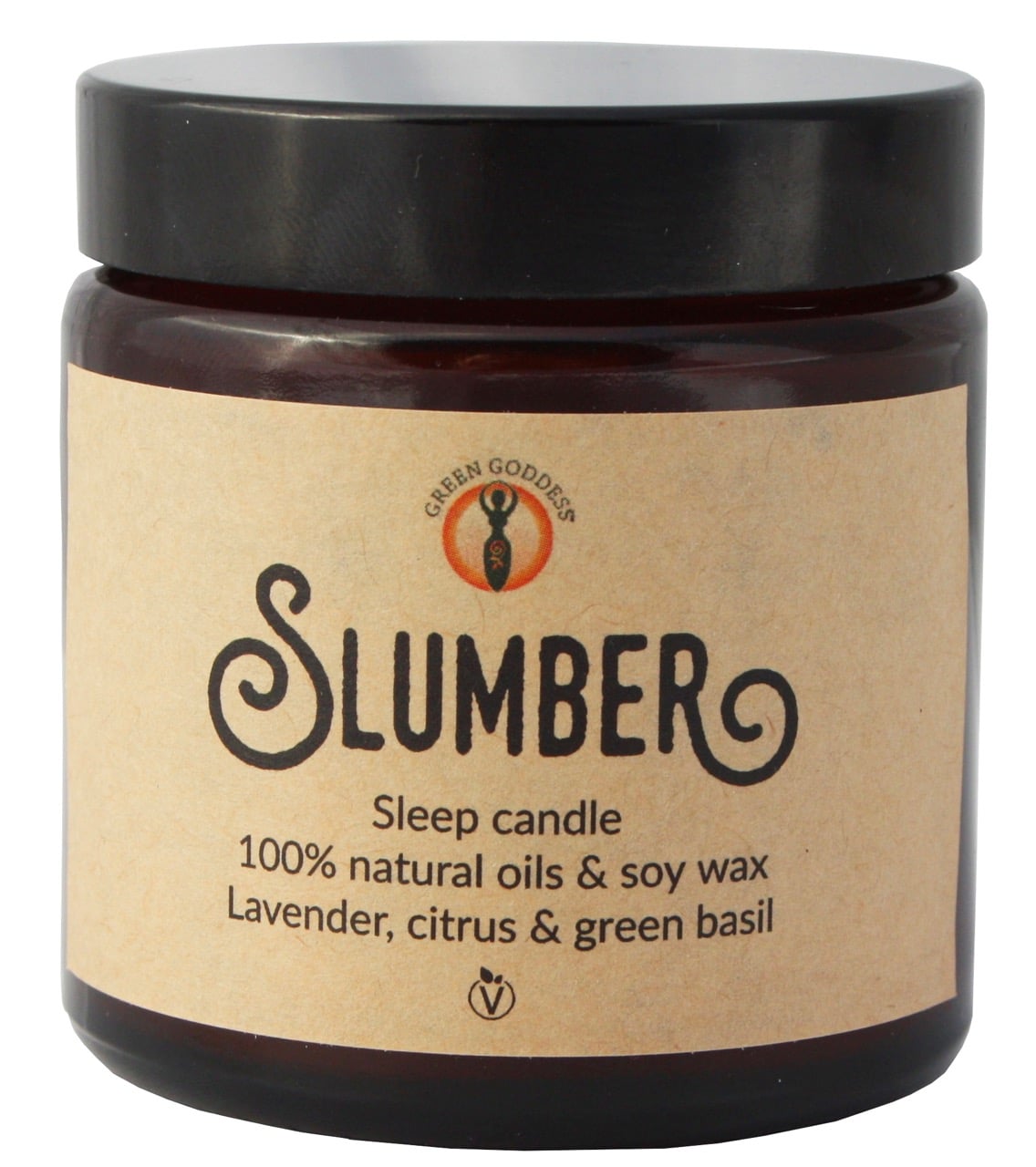 New from natural wellness brand Green Goddess is the Slumber Sleep Candle, designed to induce a peaceful night's sleep.
Created using 100% natural ingredients, the candle is scented with relaxing lavender essential oil and citrusy mandarin to warm the senses. Basil is included to clear the mind, and pine to alleviate mental stress and reduce anxiety.
The candle is made from vegan eco plant-based soya wax and has a cotton wick. It comes in an amber glass jar, is cruelty-free and SLS/paraben-free.