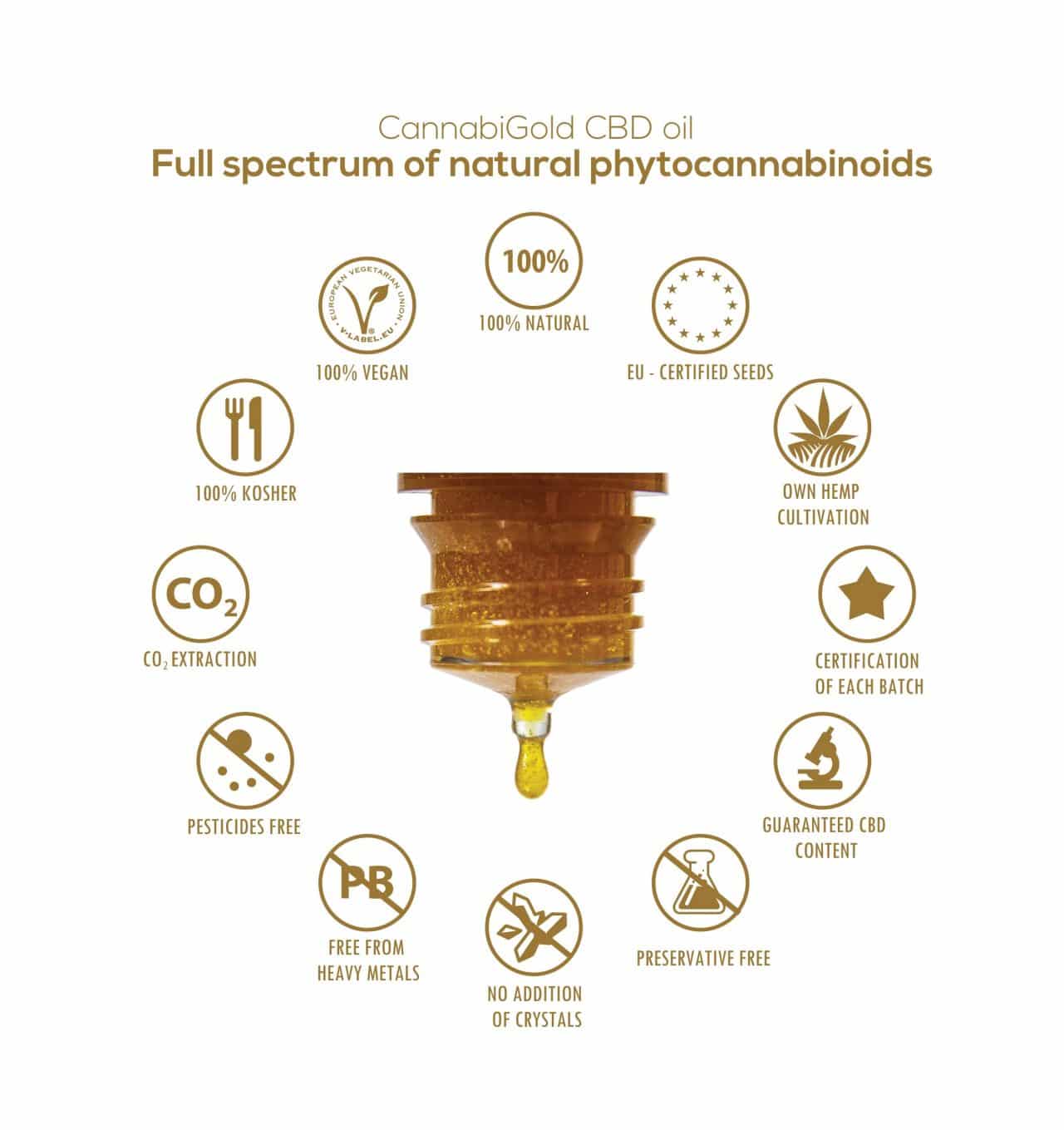 Over the past few years Hemp and its CBD-rich extracts have made a stunning entrance to the nutraceutical business. More and more people are now commenting on the wonderful health benefits of supplementing their diet with natural phytocannabinoids and new CBD oil brands pop-up regularly as a result. This has led many to ask questions about the quality of the products available – and rightly so! As high volumes of products of different origin become available on the market, customers looking for reliable supply of phytocannabinoid-rich extracts need to be cautious if they want only the best that hemp has to offer.

Hemp has always been known as a bio accumulator – a plant that sucks up anything it can from the ground and air. This can lead to high levels of heavy metals, PAHs and pesticides, which can stay in the ground for several years even after their last use. To avoid the presence of possible contaminants it is important to source your hemp extracts from companies that control the end-to-end process, from hemp cultivation and extraction to final seal on the bottle.
The extraction technique itself is also important. The recommended method is supercritical fluid extraction (CO2). Unlike solvent-based extracts, supercritical carbon dioxide can be used to extract all the beneficial compounds found in hemp plants without any harmful contaminants.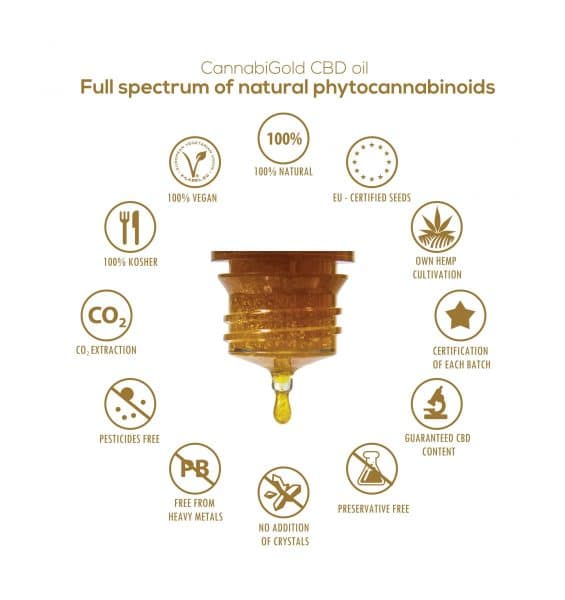 Last but not least, it is important to choose products that offer the full spectrum of substances naturally occurring in hemp. This includes not only CBD but also other natural phytocannabinoids such as terpenes, phenols and flavonoids. As cannabinoids work best in synergy, the presence of their full biological spectrum is crucial to the so called "entourage effect", which products based on CBD isolate and CBD crystals lack.
All of these requirements are met by CannabiGold who are one of the few companies in the world that owns CO2 extraction equipment dedicated specifically for hemp. Thanks to this they are able to control the whole process of producing its top quality CBD oils from seed to shelf.
It is the knowledge, experience and professional approach that differentiate the CannabiGold brand from other CBD oils available on the market. CannabiGold is the result of more than 12 months of extensive R&D work and countless extraction experiments. The production is supervised daily by PhD scientists with more than 20 years of experience in the pharmaceutical industry – ensuring quality and standardisation for each batch of the product.
However extraction is not the only assurance consumers have regarding quality. In fact it begins at the stage of selecting certified seeds. The company has tested over 20 strains of hemp, which allows for the selection of plants with the most favourable cannabinoids profile – a key characteristic that determines the entourage effect the product brings to its users.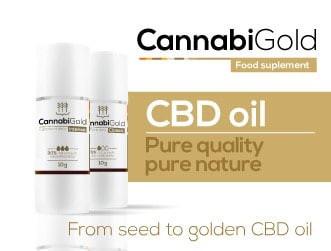 The plants are grown without the use of pesticides or herbicides on over 500ha of land, fully controlled by CannabiGold. During their growth and maturity periods, they are tested on a regular basis. The techniques of cultivation and harvest are also constantly optimised to obtain the best quality material as all this has a direct impact on the quality of the final product.
In the final step of production the product is tested both internally and using a broad network of external laboratories. This guarantees that the customers receive a product that is safe and rich in cannabinoids as declared on the label.
Following successful launch of CannabiGold products in 6 European countries, Bionativa Ltd, the Manchester based distributor specialized in sourcing and supplying unique and certified CBD products, introduced CannabiGold to health food stores across the UK in 2017. In a short time, the popularity of CannabiGold has soared with UK sales growing by 67%. At Natural & Organic Products Europe on April 22-23, Bionativa Ltd and CannabiGold, will unveil 2 new "Smart intake" CBD products. We look forward to seeing you on stand C40.

Bionativa Ltd. – Finest Choice of Natural and Certified CBD Products
5 Brock Close
Manchester M11 1ED
E-mail: [email protected]
Web: www.bionativa.co.uk
You can also visit Bionativa on Stand C40 at Natural & Organic Products Europe, 22-23 April 2018, ExCel, London.