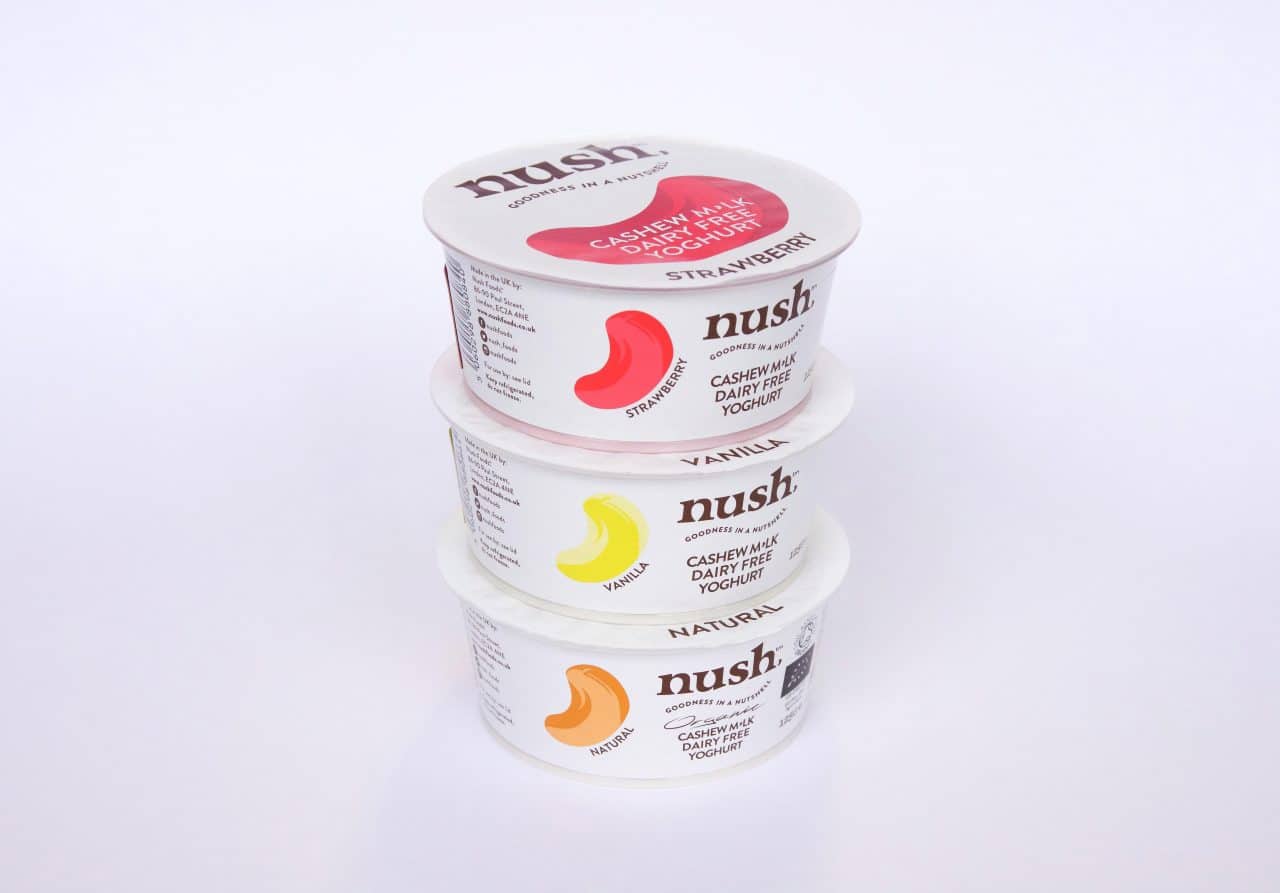 Following its recent introduction of a range of almond milk of yoghurts, Nush has now created what it says is Europe's first yoghurt offer based on cashews.
The Cashew Milk Dairy-Free Yoghurts come in Organic Natural (certified by the Soil Association), Vanilla and Strawberry.
Each 125g pot is made using cashew milk containing up to 20% cashew nuts and the yoghurts are vegan, dairy-, lactose-, gluten- and soya-free. They have no preservatives, additives or refined sugar.
The original Sicilian Avola Almond Milk Yoghurts have been extended with a bigger 350g Natural version.
"Following the successful national launch of our almond milk yoghurts and the overwhelming consumer response to the products, we are excited to be extending the range," says a company spokesperson.
"The three-strong new cashew milk yoghurt product range is made with pure cashew milk, containing up to 20% cashew nuts in every pot and is naturally rich in plant protein. We source these nuts from Vietnam for the best taste and natural creaminess in texture."