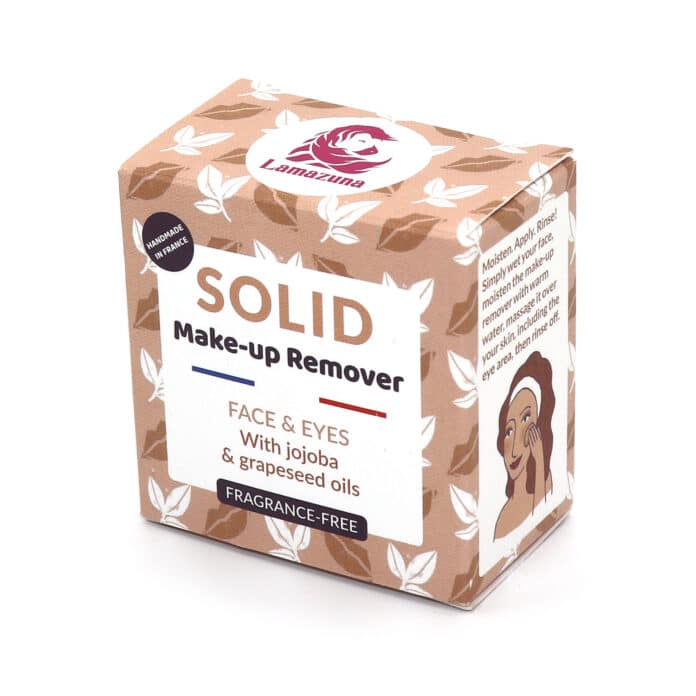 The latest innovation from zero waste beauty and personal care brand Lamazuna is a Solid Make-Up Remover for face and eyes, launched as an 'essential for any eco-conscious beauty collection'.
The make-up remover – which has a half-sphere shape designed to glide easily over the face and eye area – is handmade in France with 100% naturally derived ingredients: virgin jojoba oil to leave skin feeling soothed and supple; and antioxidant grapeseed oil to gently nourish and care for sensitive areas such as the eye contour.
"We're so excited to launch our Solid Make-Up Remover … it's a product that's been a long time in the making," says Lamazuna founder Laetitia Van de Walle. "The challenge we faced when creating it was finding the right balance between ensuring the product contained oils, which are absolutely necessary, ensuring it remained stable with use, and ensuring it wouldn't leave a greasy residue on the skin. This required a lot of expertise and involved testing over 20 revised formulas … we're so proud of our final product."
Lamazuna fragrance-free Solid Make-Up Remover is formulated to last for several weeks, requires no cotton pads or cleansing wipes and uses no plastic packaging.